Marketing Automation for Home Builders
Marketing automation is an important tool your marketing department needs to be successful. The more defined, repeatable processes you can automate, the less manual work your team needs to do and the easier it becomes to execute your marketing initiatives.
Best of all, you can create automated processes for many of your marketing activities.
Now, you're probably wondering how you should start automating more of your marketing as a home builder. Once you have a better understanding of what marketing automation is and follow the best practices listed below, you'll be well on your way to creating long-term systems for business growth.
What is Marketing Automation?
Marketing automation is defined as the software used to develop automated marketing processes and actions, with little to no human interaction needed. Examples of effective marketing automation include emails, workflows, social media posts, conversion paths, chatbots and sequences.
Using marketing automation technology will make it easier for you to carry out and track your existing marketing tasks.
The numbers don't lie. These marketing statistics from HubSpot shed some light on why the push for more automation is happening (68% of businesses are using marketing automation in some way) and the impressive results that come with it.
Marketing automation for home builders is an essential tool for generating more leads, helping them through the buying process, and selling more homes. If you want to boost your bottom line, you need to look at the top first and automation is something you shouldn't be operating without.
Let's dive in and take a closer look at what marketing automation does, how it can benefit your company, and which marketing automation best practices to employ.
What Exactly Does Marketing Automation Do?
Marketing automation uses software so companies can nurture their prospects with personalized messages without having to send each one individually. The level of personalization can be so customized prospects won't feel like it's marketing content.
The goal of this content is to turn prospects into leads, leads into customers, and customers into happier customers, all while increasing ROI and revenue. The content can be sent to very targeted and specific audiences, using segmentation based on analytics and demographic information.
Automation can also allow you, the home builder, to prioritize and guide your leads through the process of buying a home depending on where they are in the buying cycle.
Let's take a look at some of the practical uses of marketing automation for home builders and how it can help you attract more high-quality leads as you nurture them through your funnel the right way.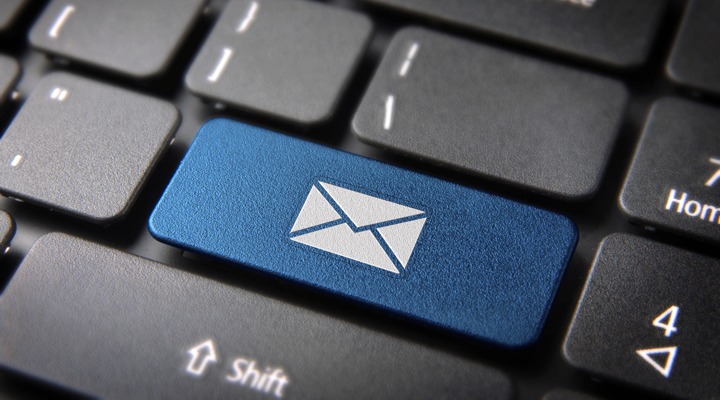 Create Effective Lead Nurturing Processes Via Automated Emails
Lean on to your marketing automation software and let it do the nurturing for you. After you've set up your emails and built the proper workflows, any new lead that comes through your pipeline can be helped through the home buying journey based on their persona and where they are in that journey.
A real estate investor has far different needs and priorities than a first-time buyer and sending them content they don't need will turn a good lead into an unengaged one - fast. Being able to segment your email marketing is so important and the marketing automation software you choose should help you send the right content to the right kind of home buyer.
Having these lead nurturing strategies in place with the help of email automation lets you position yourself as a trusted resource, consistently providing helpful information. There is no pressure and your leads can reach out at any time with questions or take the next step, receiving helpful information until they're ready for a sales rep or an online sales concierge to reach out.
Execute Many Of Your Marketing Actions With Workflows
Speaking of workflows, this is one of the best features when it comes to marketing automation. It will make your life so much easier because it allows you to automate specific tasks like sending emails, creating internal tasks, enrolling into other workflows, and much more.
Note: in HubSpot, these are called workflows. Depending on the software you use, it could have a different name.
The lead nurturing process mentioned above can be done on autopilot with the proper workflows. For each lead you collect, triggers can be made within workflows to sort and enroll them into the proper workflow, and then move them into the next one as they are sent relevant content based on where they started in your marketing funnel.
This will make it so a lead who, for example, downloads a guide designed for the consideration stage, doesn't get sent awareness stage content right after. They are farther along in the process and want more content about what to include in a floor plan or how to choose the right community, rather than reading the common signs that they may be ready for a new home.
Another example of how workflows can help automate a very important process for home builders is the service and warranty department. You can create a workflow that will give a task to the appropriate person dealing with warranty issues in your company so they can follow up within a certain period of time. This is where you'll see other marketing automation tasks intertwined because you can schedule an email to go out via a workflow once a warranty form is filled out.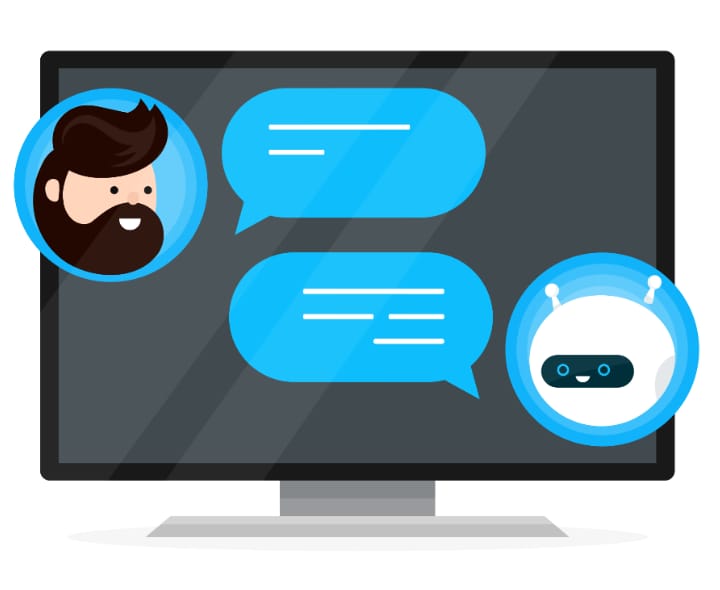 Use Chatbots For 24/7 Customer Support And Lead Generation
are a big component of lead generation and customer support for your website and they fit perfectly into marketing automation. Now, you can stay open for business and ready to help visitors to your website no matter what time it is.
Look for a marketing automation software like HubSpot that has this tool integrated for easy use and set up.
You can program answers to certain words and phrases, create chat sequences for common questions or capture as many leads as possible while providing helpful information and a next step.
Home builders who are looking for an edge on their competition already have chatbots set up on their website, and they work even better with the added support of an Online Sales Concierge (OSC). This means a real person is ready to answer questions in a live chat during normal business hours, where they can qualify visitors and convert them into leads. The rest of the time, your chatbot will be there to point people in the right direction and do much of the same actions until your OSC can reach out.
Good marketing automation software will take these contacts and allow for them to be added to your CRM. From there, you can put them into a specific sequence (more on that below) and follow up with them depending on the actions that lead takes.
Having this balance of live support as a user navigates your site, with a chatbot ready to answer questions the rest of the time, is a game-changer for increasing lead conversion rates on your website.
Set Up Sequences To Help Your Sales Team Sell Better
Once your marketing team has done their job of collecting good leads and nurturing them until they're ready to be contacted by sales, automation makes it easy for a smooth handoff to your sales team.
An example of this in action would be creating a workflow with a contact property trigger being the lifecycle stage moving to a Sales Qualified Lead (SQL). Once that happens, the lead will enter this workflow and the next step would be to create a task for the sales person assigned to this lead to add them to a specific sales sequence.
Now, you may be wondering, what exactly is a sequence? This marketing automation tool makes it easy for you to follow up right away with your SQL leads in an organized and targeted manner through specific actions you set up. They can be a combination of emails, either manually or automatically sent out, internal tasks for you to remember to follow up on, or calls to schedule after an SQL has reached a certain point in a sequence.
The leads you put into a sequence can be removed once they complete a certain action, like replying to an email or booking a meeting. This personalized approach to following up with leads will help your sales team sell more homes and allows them to focus on their strengths while still staying connected with your marketing team.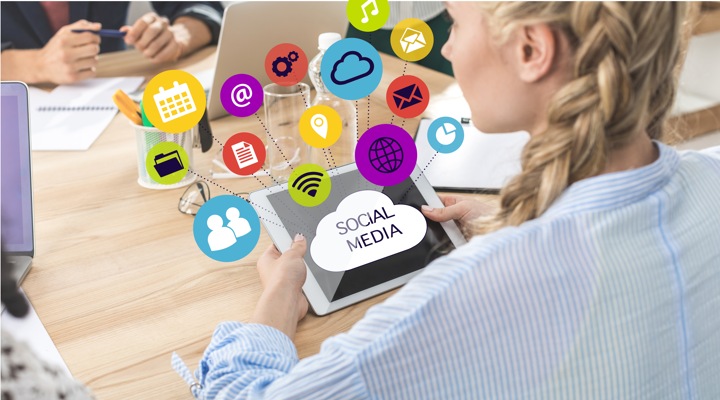 Plan, Implement, And Analyze Your Social Media Strategy In One Place
Marketing automation is all about saving you time to focus on other things. Your social media strategy is a perfect example.
When you choose a marketing automation software that has a social scheduling tool built-in, you're able to easily select recent blog posts, landing pages, and videos you've created and promote them on your social channels.
Before you start scheduling things out in advance though, a social posting calendar will help you plan out the right mix of promotional and informational content for each platform and at the times when most of your audience is online.
A good social media management software will also make it easy for you to measure the results of your campaigns and attribute any new leads and closed sales. You can then see what worked, what didn't, and adjust accordingly.
Research different marketing automation softwares and see what their social media management options look like, or if they have any at all. A good marketing automation software will have a large selection of tools and integrations because they understand your time is valuable and you want to automate as many tasks as possible, like the social posts you send out to generate new leads and keep engagement high with your audiences.
How Does Marketing Automation Work?
Now that you know a little bit about what it does, let's discover the behind-the-scenes of how it works for your company on a daily basis.
Marketing automating engines are full of complex information and profiles about your users. Prospect and customer information is gathered, such as age, location, interests, industries, and more.
Using these customers and lead profiles from your CRM, the marketing automation software creates a lead scoring system. Points are assigned for activities that a user completes, creating their lead score. The higher lead score they have, the closer they are to converting from a lead to a customer.
One of the best parts of implementing marketing automation best practices is that it provides you with up-to-date analytics and information about your visitors and leads. With this information, your marketing team is able to create high-quality, relevant content people will want to look at through all the stages of the buying cycle.
It's important to remember that the term "marketing automation" is so much more than what your marketing department does - it keeps everyone in your company on the same page and moving towards meeting common goals.
Automating your marketing with software like HubSpot will lessen the divide between your sales and marketing because now they can use one place to communicate with each other. Proper training is essential. You want everyone on your team to know how to use the tools for their role and the processes you put in place to ensure your leads are being followed up in a personalized way through the marketing automation tools you implement.
The Benefits of Marketing Automation for Home Builders
There are a lot of great benefits when it comes to marketing automation. These benefits extend to all industries, improving companies' business processes. There are some benefits that are industry-specific for home builders, however.
Automated Lead Scoring and Segmentation
Being able to automate your lead scoring process and segment contacts based on the information they provide and the actions they take will help you create a much more efficient follow-up process for your sales team to follow.
Your marketing department can continue to nurture leads using the software and when the score reaches a certain number, you can create a workflow that triggers automatically, letting a member of your sales team know that a qualified lead is ready to be contacted by them.
With proper lead scoring and segmentation, you can streamline your sales process with better marketing that is in tune with a lead's likelihood to make a purchase. You'll see more of those leads being handed off to your sales team at the right time, ultimately resulting in more closed home sales.
A Streamlined Way To Deliver The Right Content At The Right Time
Having a lead scoring system and automated analytics with drip campaigns frees up time for your marketing team. This is a great marketing automation best practice because now they can focus on creating content that's original and relevant to their prospects and customers.
Having content associated with every step of the buying cycle will help you to qualify leads faster and acquire more leads of a higher quality.
Your blog will be a great source of knowledge to share with your audience at each stage of the home buying process. New, relevant content is especially important for the awareness stage because it will help you generate more new traffic to your website and convert them to leads as people are searching for answers to their questions online.
Develop a content strategy and plan out the topics for articles your personas will find beneficial and the right pieces of downloadable content for each stage.
You can then offer these resources to visitors on your blog in the form of a CTA, via automated email workflows, right on your website. This is another chance to score your leads and gain more information to help you better understand what they're looking for.
Some good examples of the kinds of content you can create for the awareness stage of a home buyer's journey include:
a step-by-step guide to the home buying process
a new home needs vs. wants checklist
an editable budgeting worksheet
A community guide and home model brochures are great resources to create for leads in the consideration stage. They'll be thinking about where they want to live and can explore what you have to offer.
As your leads move into the decision stage, you could send a design guide or a show home map. Case studies are another excellent resource to offer so potential buyers can see a positive experience from a real customer and learn more about what they can expect from you.
More Customer Referrals
Customer referrals and word of mouth are two of the best ways home builders today are receiving new clients. Having current clients that pass referrals your way is a great thing to strive for, but there is no guarantee.
The profiling available to you when you implement marketing automation allows you to know the true needs and wants of your prospects. You'll be able to offer your leads something they are looking for, something they desire, without pushing sales on them too early.
Knowing the ins and outs of your leads and customers makes them happier, and ultimately, creates fans who will gladly refer your business to someone else looking to build their new home!
A More Personalized Marketing And Sales Approach
Sending the wrong message to your leads, particularly if they've just entered your marketing funnel, is going to drive them away. This is especially true when your potential customers are making one of the biggest purchases in their lives. They'll feel like a number; like they're not talking to a real person.
No one wants that.
Fortunately, marketing automation can help you segment your leads and create a more personalized experience. Depending on the actions a lead takes, you can put them into specific workflows and sequences to encourage a faster move to a purchasing decision.
Once a lead is ready to be contacted by sales, your marketing team can put an automated system in place for connecting them. The sales person will have all the information they need about the prospective home buyer right in front of them - thanks to the CRM - and can reach out to them right away. When sales can learn about their leads in minutes, it's a huge time saver and allows them to take a highly personalized approach that sells more homes.
Wouldn't it be nice if you could know the exact words to say to someone and know where they're at in the home buying journey? With automation, this is a reality and a huge advantage to your company. It can help you reach out to a lead at just the right time when they're most qualified and looking to buy a home.
These are just a few of the ways marketing automation helps home builders create more qualified leads, in a more timely manner, with better content. Let's dive into the top marketing automation best practices for home builders and how to implement it to work best for you.
The Top Home Builder Marketing Automation Best Practices
Here are some of the best tips and tricks of marketing automation best practices that will get your business booming and boost your lead generation growth today.
Mapping Your Lead Flow
Marketing automation is a fantastic tool to use for your marketing strategy. However, if you find yourself without a real strategy or a process for what happens when a user visits your website or fills out a form, you're actually too early.
What? Too early?
Yes.
Getting marketing automation running before you've established a well-defined lead process is like trying to get to Podunk, Iowa with no map. One of the first things you should do as a marketing team is sit down and figure out your roadmap.
What happens when a lead fills out a form on your website? Maybe they've signed up to learn more about a new community or downloaded a guide with more details on the home buying process. All of the different activities your lead takes requires an appropriate next step.
Filling out a form to learn more about a quick possession home could be an immediate call from a salesperson whereas entering contact information on a landing page for an awareness-level guide or resource simply sends the piece of content they want and a thank you email.
Having this flow established before you jump on the marketing automation train is necessary and the key to your success with marketing automation tools.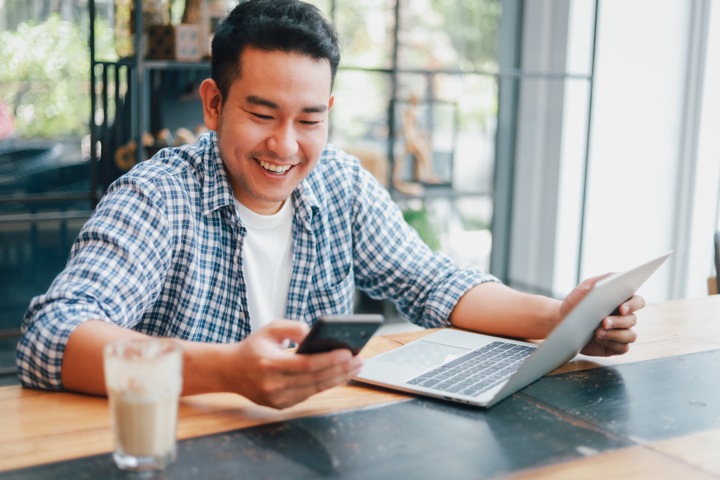 Delivering and Developing Relevant Content
Just like developing your lead flow and mapping before you get a marketing automation tool, the same applies to developing relevant content. Content is something that evolves over time and should be created on a continuous basis. It is crucial that you have some base pieces to share with your new leads.
"Great content is the best sales tool in the world."
- Marcus Sheridan, Author of They Ask, You Answer
These pieces will serve as the foundational content for when a user completes an activity. They could be pre-written emails, blog articles, digital brochures, guides, or other helpful tools. Having some content already created will help build your initial marketing automation platform.
If you've created your buyer personas, you can use that in-depth understanding of your ideal clients to craft amazing, relevant content that feels like it was written just for them. Then you can create marketing automation processes to help deliver that content to them.
As you learn more about your users, the messages they respond to, and the types of content they're requesting, you'll be able to develop your content further. Connecting and engaging with leads will help you to successfully convert them into a client.
Provide the Right Information at the Right Time
This has been a theme throughout this article, but it's vital to the success of your marketing machine.
Effective marketing automation delivers the right message for the right user at the right time. The messaging you're sending AND when you give it to them matters.
When you sign up with your email to read a newsletter, you don't want multiple sales-focused emails about new homes for sale and promotions to take advantage of.
It's too soon!
So don't do this to your subscribers. Please…
Knowing where your buyer is on their journey will help you craft your message appropriately.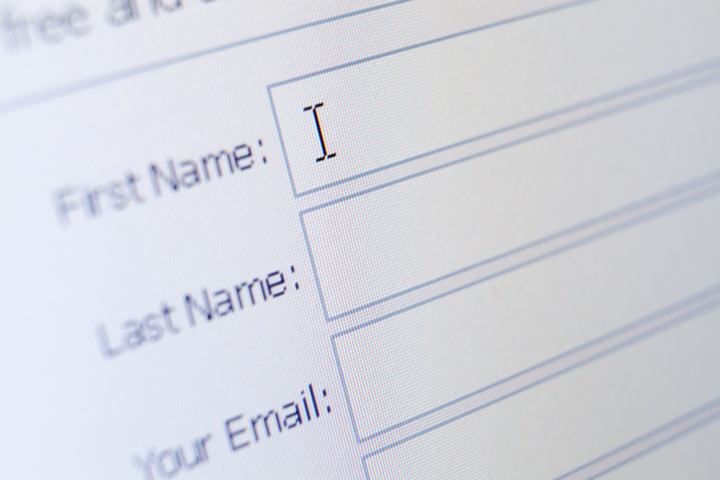 Design Short Forms
Capturing leads is arguably the hardest part of marketing. You may be able to get someone to a landing page, but getting them to fill out that form is a difficult task.
Having a short, concise form that doesn't ask too much of your visitors is a good way to start. Ask for the absolute minimum contact information at first to get them into your database. Then on subsequent interactions, you can ask for additional information. Using this approach, you can get their permission to market to them with little upfront friction and they don't feel like they'll be spammed by you.
If you're in search of more details from your leads, you can create smart forms that allow different fields to appear each time that same user comes back to a landing page form. This means you can collect more and more information from them each time they download your content, without overwhelming them with the amount of info you're asking for all in one go. And with automation, it happens with no manual adjusting of forms for you and your team.
Create a Strong Lead Scoring System
As mentioned earlier, you should create a lead scoring system to help you differentiate the quality of a lead and where they are in the home buying process.
Keep this system simple. Having unnecessarily complex scoring creates confusion and usually leads to ineffective scoring. A good scoring system is what's going to allow your marketing team to know when a lead is ready to move further down the sales cycle.
Cultivate a Positive Marketing to Sales Relationship
Anyone that comes from a sales or marketing team knows that when it comes to sales and marketing relationships, it can be a difficult thing to navigate. Sales and marketing alignment is what is going to bring your company higher revenue.
It's an important relationship to focus on.
Implementing marketing automation best practices will help sales by providing detailed lead scoring alongside better reporting.
In your CRM, it's possible to set up fields that alert a Sales team member to take action with a qualified lead. This might mean following up with someone three days later by phone or sending a lead a quick email to say "hello!" Having these activities tied to a record holds employees accountable and allows you to calculate ROI.
Having campaigns that are accessible by both the marketing and sales team gets everyone on the same page. They are all able to see what's happening with a new campaign and if there are any new qualified leads.
By using marketing automation best practices, your sales and marketing teams are able to work together better. The sales teams will feel supported by marketing and vice versa, leading to greater success.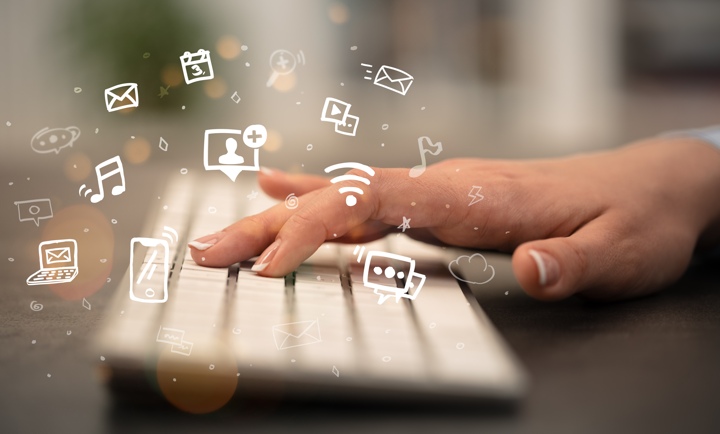 Personalize Everything
One of the most understated marketing automation best practices is personalizing your content. Having a wealth of information about your leads and clients will help you know what they like and don't like or what information is relevant to them.
For example, if a contact has identified themselves as a first-time home buyer, then content about buying a first home, financing requirements, and information about the buying process will be highly relevant and valuable. Information about building a new home while they already own a home, or preparing for downsizing won't be of value to them.
Your marketing automation tools should allow for personalizing content so your users feel more cared about. It makes your company more trustworthy and your contacts feel like they can rely on you more.
Nurture Customer and Prospective Client Relationships
Nurturing your current customers is a huge deal. If your customers don't feel like they are heard or feel like their issues don't matter to you, your relationship will be a short one. Yes, you've made the sale, but good home builder marketing doesn't stop on possession day.
You want to continue the conversation well after they've moved in because that is what keeps your marketing flywheel spinning. In this "delight" stage you want to make sure you've delivered the best experience so your customers will want to refer you to friends or family or give you a positive review on one of the many review websites.
Reminding them you are available to them and responding in a timely manner when they reach out is important to keep your company at the forefront of their minds. Buying a new home can be a stressful process so knowing you're there for them if something happens, like a warranty claim, will leave a lasting impression.
Nurturing your prospective buyers is just as important. Are you reaching out too much or not enough? Finding that delicate balance is difficult but doable with the right kind of planning and testing.
Your lead may not be far along in the home buying process, but knowing you are there might trigger them to make a decision. They could know someone that's been looking for a new home and refer you to them, based on the fact you've been so helpful.
Marketing Automation Next Steps
Is implementing these marketing automation best practices the right move for your company? We think so. It's a great tool to have.
If you have the basic marketing principles established in your company and you've built a solid customer journey map, then marketing automation is your next step.
It saves your company time and money, allowing for higher ROI. It improves your relationships with your customers and prospects and changes the dynamics of the marketing and sales team.
If you're interested in learning more about home builder marketing automation and a service that can help you, schedule a call with us today.
Originally published Mar 12, 2019; updated Aug 19, 2022
$('.post-single--social-mobile ul').html($('.post-single--social ul').html()); $('.post-single--social-mobile ul').find('li:first-child').remove(); $('.post-single--social-mobile').find('li').css('width',(100/$('.post-single--social-mobile').find('li').length)+'%'); setTimeout(function(){ $(".post-single--social-mobile").addClass("mobile-slide"); }, 2000);