Money Grows on Leads: How to Increase Your Bottom Line
As you already know, building homes is a numbers game. We're always pushing to sell more, increase the bottom line, and be more profitable. As a savvy VP or Executive, you're looking for ways to continue boosting your revenue. In this article, we share six strategies to help prop up your bottom line.
Reading Time: 5 minutes

Level: Intermediate

Key Takeaways:

how to look at your marketing funnel and add more leads where they're needed

the place to be if you want to reach your ideal home buyers

how to approach the evolved home buyer's journey

lead nurturing essentials like using the right context and being timely in your follow-ups

If you'd like to read a summary of this post, simply click here.
A common thought when times get tough is to decrease your marketing budgets in order to keep your bottom line up.
This is flawed thinking. Here's why:
If the "pie" in your market is shrinking, you need to increase your investment just to keep the same size "piece" you had before - and even more so if you want to continue to grow.
The added revenue you want comes directly from your sales leads, and your marketing funnel needs to be consistently flowing in order for more sales-qualified leads to be handed off to sales to be closed.
Think of it this way...
Your marketing is what's responsible for attracting new leads and bringing people to your show homes. When sales are slowing down, no matter the cause, why would want to stop investing in the driving force behind increasing revenue?
That powerful force is your marketing department. They will be there during the ups and the downs of each quarter to show you money really does grow on leads. For that reason, here's some information you want to be relaying back to them so they're working towards the same goal of building up your bottom line.
Focus On Your Funnel
In order to put people into your funnel, you need to make sure your website is 100% focused on gaining your visitor's permission to market to them. Keeping your funnel full should always be the focus of your home builder marketing strategy. How many leads do you have and which stage of the funnel are they in? How many are at the top of your funnel? The path to increasing your bottom line is built around a simple concept - the more leads going into the top of the funnel, the more happy customers coming out at the bottom.
It's a perfect cycle, and marketing automation will keep it full 24/7 with the right lead generation and nurturing in place.
Meet Your Buyers Where They're Searching
The journey a home buyer takes before they're ready to purchase is a much different one than it was just a few years ago. The traditional marketing mediums we used like radio, television, and billboards would shout your message and people would come to you or pick up the phone when they wanted to reach out. You'd blast your message to the many, in hopes of attracting the few that needed what you had to offer.
Now, there's so much advertising "noise" out in the world, people are tuning it out. Not to mention, traditional marketing isn't measurable - so you have no way of knowing if your efforts are paying off. In this sense, traditional marketing kind of is an expense. Especially when you don't know how well it's working.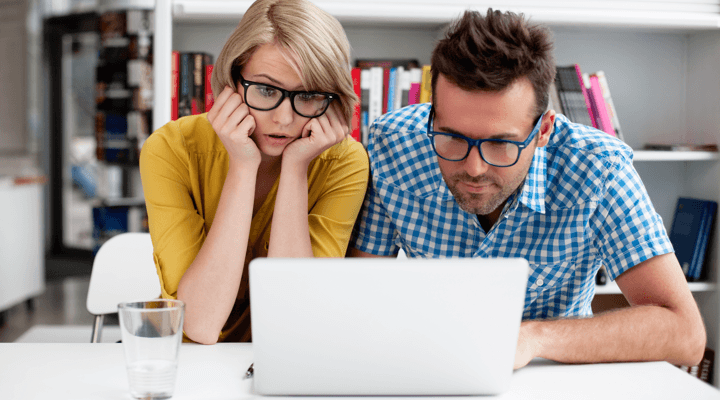 But pretty much everyone is online now, so why not be ready and waiting to connect with them there? Roughly 60-70% of a buyer's decision-making research takes place before they even set foot in one of your showhomes. Start the lead nurturing process early when your buyers are searching for the information that matters to them, and put it where they'll find it - online.
A millennial couple may be tired of renting and are looking at the idea of buying a new home; a couple nearing retirement, with older kids who've left the nest, have too much space now and are considering downsizing; growing families have the need for a bigger home they can grow into. When you embrace the information age and adapt your marketing by sharing targeted content with your ideal buyer personas, you'll be well on your way to increasing your bottom line.
Go "All In" With Calls-To-Action On Your Website
A great content marketing strategy needs even better calls-to-action (CTAs). You should have a CTA on every page of your website, especially your blog. The content on each page should match up with a logical next step where someone can click a button to download an eBook or guide or fill out a form to request info or sign up for updates.
Place them in the sidebar, at the bottom of blog posts, within the text, on each model page, every quick possession listing, etc. You need to have an all-or-nothing view on lead generation on your website. There can't be any gaps in the user experience when they are ready to reach out. Look at every page of your website and make sure that a clear next step is easily identifiable.
Understand The Home Buyer's Journey Better Than Your Competitors
This visual is a big help in understanding the process your buyers are taking on the way to signing a contract:

Buying a new home is one of the biggest financial decisions a person will make in their lifetime. It's understandable that the home buying process can take months, sometimes years, depending on the type of product you sell. With the right lead nurturing strategy, you can help nudge them along, making the process easier, and have more of your buyers moving to the decision stage faster.
Reach Out When It's Right
The key to smooth flow in your marketing funnel is setting up multiple touch points with your leads. You want to be reaching out to them at just the right frequency, with the right context. This will help them move through the funnel and closer to a purchase decision on their terms.
Effective email marketing should be at the top of your priority list when nurturing your leads. After a visitor has converted to a lead on your website, be ready to follow up. This could be through monthly newsletters featuring helpful content they might have missed, or drip campaigns where you send out emails addressing common questions and concerns they might have.
Of course, context is key so make sure you're sending the right emails to the right people. Leads who have just entered the top of your marketing funnel shouldn't be receiving information on your latest promotion two days later.
Follow Up Fast And Effectively
Don't forget to follow up with your leads in a timely manner! This may not sound like something that needs to be said, but too often we see an eager lead with a question waiting too long for an answer, and sometimes they never even get one. You want to be avoiding this at all costs. Generating leads costs you money and the worst thing you can do after you've spent money to acquire a lead is to not bother to follow up, or send one-and-done email templates with price lists. The best way for everyone in your business to be on the same page with your leads is by having a solid home builder CRM plan in place.
Here's a stat courtesy of a HubSpot article on lead nurturing that will have you seeing dollar signs: "The odds of a lead entering the sales process, or becoming qualified, are 21 times greater when contacted within five minutes versus 30 minutes after an inbound lead converts on your website." You know that leads that are inquiring with you are also inquiring with your competitors. The one who follows up first is over 3 times more likely to acquire the sale."
Take Charge Of Your Marketing And Your Bottom Line
Get in touch with your marketing team, heck, even forward this whole article over to them and start a conversation. Ask what the state of your marketing funnel looks like and take action with the above tips for turning your leads into tangible profits that will increase your bottom line.
Summary
Your daily quest has you looking for ways to sell more homes and increase your bottom line. Once you give your marketing department the right solution, they can get down to business and do exactly that. Share the above tips with them and make sure you're on the same page.
The top priority is filling your marketing funnel. Focus on adding to it often with the help of 24/7 marketing automation software like HubSpot. When you know who your buyer personas are and reach them with targeted content, they'll be more likely to convert into leads.
This is where your calls-to-action step in and do their jobs well. Every page on your website needs a clear next step in case a visitor wants more. Make their presence known on your site and put them in the right places so it's easy for your visitors to submit their information.
The key to your marketing success is through understanding the journey a home buyer takes and knowing how to nurture them along once they become a lead. Follow up with the right context, and be timely. CRM software makes it easy to communicate with and manage your leads wherever they're at in your funnel and close them once they're sales-ready.
$('.post-single--social-mobile ul').html($('.post-single--social ul').html()); $('.post-single--social-mobile ul').find('li:first-child').remove(); $('.post-single--social-mobile').find('li').css('width',(100/$('.post-single--social-mobile').find('li').length)+'%'); setTimeout(function(){ $(".post-single--social-mobile").addClass("mobile-slide"); }, 2000);