Effective Email Marketing Tactics For Home Builders
With over 205 billion emails sent every day, email communication can get pretty congested due to the amount of attention-seeking messages.
So how do you make your emails stand out from the rest?
Reading time: 5 minutes

Level: Intermediate

Key Takeaways:

Learn how to write a powerful subject line
Discover the best times to send your emails
Learn how to utilize segmentation and precision targeting
Get a better understanding of what content the home buyer is interested in

If you'd like to read a summary of this post, simply click here.
Whether you're sending out a quick possession promo, reaching out to your newsletter subscribers, or notifying them about a new blog post, getting your email read is critical to your bottom line.
Read on to discover the top seven email marketing tactics you can utilize for your home building business today!
Subject Lines Are Key
According to Chadwick, Martin, Bailey Consumer Pulse, 47% of email recipients decide whether or not to open an email based on subject line alone. So what makes a great subject line?
Urgency
Communicating urgency in an email subject line can compel your readers to click.
Curiosity
If your subject line piques the recipient's curiosity, they'll have to open the email to get more info. That can result in a higher open rate. Just make sure you deliver!
The Offer
People love getting things for free (like a useful guide) or at a discount (i.e.: your newest promotion) so be sure to include it in your subject line.
Personalization
Cater your emails toward your reader's preferences, i.e.: their buyer persona and interests.
Relevance and Timeliness
Email subject lines that incorporate trending topics or timely headlines can help you establish your home building business as an authority within your industry.
The above five points are the main ingredients to a great subject line but, keep it short! Email subject lines will get cut off if they're too long. Try to keep it under 50 characters.
Make it Mobile
With mobile now being the preferred platform for reading email, you will need to make sure your email design is at least mobile responsive. A one-column, larger font format with properly sized buttons and calls-to-action will get more clicks than a garbled-up mess the reader has to scroll through.
Mobile email will account for 22 to 77% of email opens, depending on your target audience, product and email type.
Ignoring this could drastically impede your sales.
Timing is Everything
There's nothing wrong with sending an email during the business day, and the best time to do that is around 10:00 am, according to Optin Monster. But if you want to shake it up a bit, send your email between 8 pm and midnight. This time frame is the least used and will decrease inbox crowding; if your email goes out when few others do, it stands a greater chance of getting noticed.
The key thing to remember about timing is that you need to make sure it works for your audience. As a home builder, you want to hit inboxes when your buyer personas are online. The best way to do this is to analyze the data from previous email campaigns; things like open rates, click-through rates, and engagement. From there, look at what worked well and what didn't, then adjust accordingly.
Say No to Spam!
What is spam? At its core, spam is unsolicited, irrelevant email, usually sent in bulk to a list of people. Canada's Anti-Spam Legislation (CASL) went into effect on July 1, 2014, and carries penalties of $1-10M per violation.
If you didn't receive explicit permission to contact the people you have email addresses for, do not send them an unsolicited email.
Instead, ask for their permission! Having someone express their consent to receive your marketing helps you keep your email list neat and clean, and your domain reputation pristine. Another good practice is to ask your subscribers to add you to their address book. That way your communication won't get stuck in the junk folder.
Removing hard bounces and unengaged contacts from your lists is also a best practice. Inactive subscribers can damage the reputation of your company's domain, which will affect deliverability rates. Try launching a re-engagement campaign for those particular contacts and unsubscribe/remove those that haven't responded.
How Often Should You Send Emails?
As mentioned, timing is incredibly important when it comes to sending your emails. However, equally as important is volume. If you consistently bombard your subscribers with promotional offers, etc., your list will soon dwindle down to nothing.
Knowing just the right number of emails to send is NOT a perfected science. Research suggests most people unsubscribe due to "too many emails". Yet a study by MarketingSherpa.com states over 85% of people would like to receive a promotional email at least once a month and 61% would be happy to receive at least one per week!
The key to understanding your volume lies in the content you're sending. A weekly or bi-weekly newsletter is usually a great standard, but sending an email each time a new quick possession home is ready would be overwhelming (real estate agents notwithstanding!).
What you need to look at in your home building industry are the stats. Use these as a starting point. Understanding the fundamentals of engagement is key and the only way this can be achieved is by consistent testing.
Segmentation and Precision Targeting
Segmentation is the art of subdividing your contact list into any number of smaller lists. This can be done by industry, demographics, interaction with your content - the possibilities are pretty open. Doing this helps to specifically target and personalize your message to your subscribers.
List segmentation is a critical way to manage your contacts so you can personalize the experiences they have with you. Your subscribers will appreciate being treated as an individual instead of just a number.
Precision targeting is the art of laser-targeting your promotions to your subscribers based on website activity or feedback forms. When you provide the right content to your subscribers at the right time, it helps them move further through their buyer's journey.
For example, say your subscribers went to your website and downloaded one of your most recent quick possession brochures. You can then send them an email showcasing the other quick possession homes you have available. This type of targeting is extremely powerful and can have a huge positive effect on your ROI.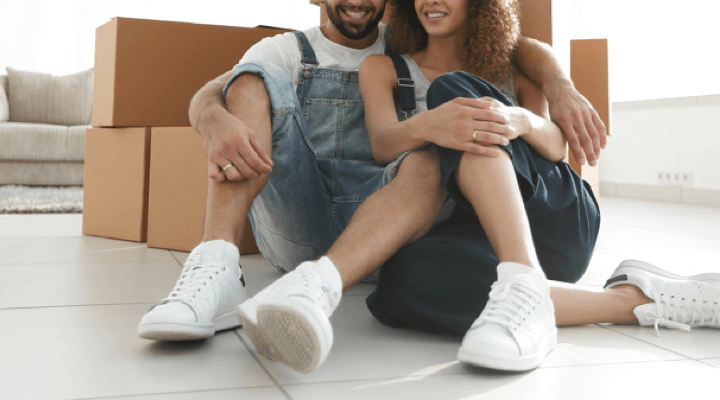 The Home Buyer's Journey

Buying a house is a major decision. It's the biggest purchase most people will make in their lifetime. As such, prospects make a series of different, smaller decisions leading up to their final decision to buy a home, and each of those choices requires information.
The modern home buyer conducts over 90% of that research online. They'll look at community websites, homebuilder websites, and seek out information about what's happening in the real estate market for some time before they ever make a decision to purchase.
And here's where your email marketing comes in. By understanding the journey of your buyer, you will be able to provide relevant content at each phase of the buying stage they are in. The fact is, they're looking for this information online already anyways, so why shouldn't YOU be that one to provide it to them and position your home building company as their go-to resource in the process. This is going to build instant rapport and give you an advantage when they're ready to buy.
What's important and necessary for your business is to stay front-of-mind in order to establish a relationship with your subscribers/prospects. Email marketing will help you do that. After all, if your prospects are not consistently engaging with your brand, you can be sure they're engaging with your competitors.
Summary
Email isn't dead, it's just not being used effectively. If you want to stand out from your competition, these seven ideas can give you a big jump in that direction.
Look at and measure your subject lines. Do they contain at least one key component to entice the reader to open it? Getting the open is the first step to better email engagement rates.
How about your timing? Are you sending your emails at the same time as everyone else, or have you evaluated your past campaigns to find the best time for your readers?
The worst thing for your email rates is to be marked as "SPAM" in your subscriber's inbox. Make sure you have their permission to email them and provide value. Don't forget to do periodic clean-ups of your email list, as on average, you'll see a 25% list attrition rate per year.
Keep an eye on your volume of emails as well. Sending an email every day to your list will cause a lot more harm than good. Tailor your content to the home buyer's journey, and you'll have a much stronger idea of how often you should be sending emails out. And do not forget your list segmentation for even better targeting of your message!
Because the modern home buyer conducts the majority of their research online, make sure your email campaigns fall in line with the home buyer's journey. Provide relevant, mobile-friendly content for each stage, and watch your email engagement rates soar.
$('.post-single--social-mobile ul').html($('.post-single--social ul').html()); $('.post-single--social-mobile ul').find('li:first-child').remove(); $('.post-single--social-mobile').find('li').css('width',(100/$('.post-single--social-mobile').find('li').length)+'%'); setTimeout(function(){ $(".post-single--social-mobile").addClass("mobile-slide"); }, 2000);