How To Get Your Sales Team To Sell More Homes
As a new home builder trying to stay relevant in an increasingly competitive market, you can't afford to be just "okay" when it comes to your sales approach.
If you're not selling you're dying, and settling for mediocre sales tactics and practices is a surefire way to become obsolete.
Time: 8 minutes

Level: Intermediate

Key Takeaways:

The necessity of embracing digital marketing
How inbound marketing increases lead flow brings home buyers TO YOU instead of the other way around
How to effectively capture leads
The importance of Sales and Marketing Alignment

If you'd like to read a summary of this post, click here.
Thanks to the revolutionary power of the internet, the way people buy homes has changed. Having all the information they need right at their fingertips means they're no longer forced to talk to a sales rep or visit a showhome until they want to.
This happens after they've done most of the research on their own.
You may have the most experienced and charismatic sales team in the world, but unless they can approach potential homebuyers where they're at online, that's all you'll have - a team of winning personalities.
No sales.
So how can you get your sales team to sell more homes? It all starts with your approach to marketing.
Get Online
We've said it before and we'll say it again… gone are the days where you could rely solely on a catchy radio jingle or snazzy billboard to sell your homes. With the new home buying generation making their purchasing decisions based on what they find online, you can't do things the way you've always done and expect different results.
It's time to embrace digital marketing.
Increase Lead Flow With Inbound
Unlike outbound marketing (i.e. the billboards and radio ads we mentioned), inbound marketing doesn't require you to fight for your homebuyers' attention.
Instead, this methodology, made up of several moving parts, focuses on drawing your prospects to you with informative, helpful content along every stage of their home buyer's journey.
This means delivering content, digitally, to wherever they're at online (social media, newsletters, blogs and search results etc). This encourages prospects to move further down your sales funnel until they're ready to be contacted by your sales team.
The homebuyer's journey consists of three stages:
Awareness
Leads in this stage are at the top of your marketing funnel. The "home buyer" is coming to the realization they need or want a new home. They start doing some searching, learning a little more about what's available, in an attempt to educate themselves further.
Using the inbound approach, you can reach out to these prospects with light, informative content (nothing sales-y!) that addresses concerns they are having at this stage - i.e. "We don't have enough space for our growing family". A helpful piece of content for this prospect might be a blog post outlining signs it's time to move into a bigger home.
Consideration
The homebuyer has recognized their need for a new home. They are now in the middle of your home builder marketing funnel. Here's where they really begin to research and weigh their choices, evaluating which options will work best for their unique needs.
Here too, providing information-based content through the inbound method will allow you to approach them with helpful information relevant to this stage of their journey. This can include a blog post on why new homes are better than a resale or a checklist on how to narrow down their home-related wants and needs.
Decision
Now at the bottom of your marketing funnel, these leads are ready to buy a new home. They've made their decision and are now zeroing in on a particular builder they feel will best meet their needs.
It's at this stage, you can tout your brand with a more sales-based approach and inform the prospect as to why you're the solution to their problems. This content might include an eBook on the benefits of buying or building with you specifically or a home builder comparison checklist.
In short, you'll attract visitors and gain leads with the inbound methodology - drawing home buyers TO YOU by answering the questions they're asking using targeted content.
Website Traffic Has Increased! Now What?
Now that you're producing content relevant to your buyer personas, where they're at online and in their buyer's journey, you're going to see an increase in traffic to your website. That is the definitive factor of inbound marketing. While increasing visits is a great start, increasing LEAD flow is what really matters - because it isn't visitors that drive sales.
What you want is leads.
For this reason, you'll want to establish at least one (but ideally several) lead capture mechanisms on your site such as lead capture forms, live chat opportunities, message bots, etc. These mechanisms encourage visitors to give you permission to contact them in exchange for helpful information and relevant content. This is a necessary step in designing a sales process that supports the buyer's journey.
Sales and Marketing Protocol
So you've begun developing a solid lead base; now it's time to establish a protocol with your sales team on how these leads will be handled. This is extremely important because, depending on where these leads are at in their buyer's journey, you can actually ruin your chances if Sales approaches them too early.
This is where your marketing team really comes into play.
It is their job to help identify and hand over sales-ready leads to the sales team while continuing to nurture those who aren't ready.
Here's a simple way to think about lead classification:
A-Leads
These are the hand-raisers, AKA the hot leads. They've stood up and let you know they're ready to buy a home and want to talk to a sales rep (decision stage).
B-Leads
These leads have definitely shown interest, but they're not quite ready to talk home buying just yet. Depending on the situation, your sales team may be able to approach a B lead, but gently. For example, if the prospect has downloaded several pieces of content regarding a certain community, sales can reach out and offer further information on the neighbourhood they're interested in (consideration stage).
C-Leads
While these leads may have gone as far as to subscribe to your newsletter or download a piece of content, that's it. At this point, marketing needs to keep nurturing them until they've progressed further through the funnel.
For more information on lead classification, check out our previous post "Not All Homebuyer Leads Are Created Equal".
While it's Marketing's job to nurture and hand off leads, it's Sales' job to follow up. For this reason, your marketing and sales teams need to align themselves with a Sales and Marketing Service Level Agreement. This will help you determine exactly what a marketing-to-sales lead handoff should look like and how sales can support marketing's efforts by establishing a protocol for handling web inquiries, how many times to follow-up, how follow-up is handled, etc.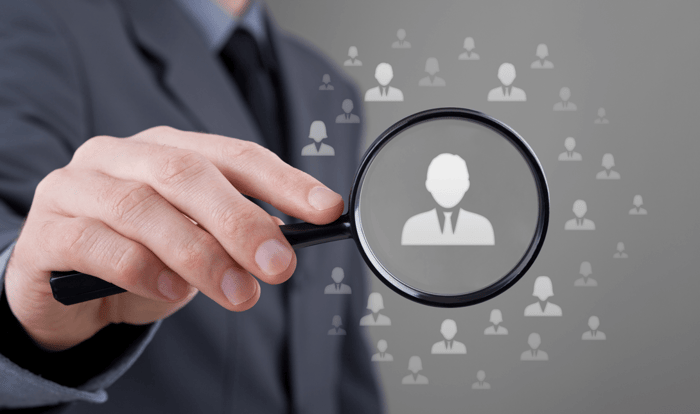 This may sound like a big undertaking, but it's actually very easy to get sales and marketing on the same page with the help of Customer Relationship Management Software (CRM).
In short, CRMs are systems for maintaining and managing relationships with your prospects. In fact, there are inbound marketing and sales platforms, such as Hubspot, that will not only provide you with a FREE CRM, they'll also give you everything you need to run your inbound marketing machine AND help shorten your sales cycle so you can sell more homes.
If you'd like to learn more on how you can increase your bottom line and sell more homes, download a free copy of our eBook 5 Home Builder Strategies to Drive Revenue and Increase Profits or get in touch! We'd love to tell you more.
Summary
To sum up, the way people buy homes has changed and, if you want your sales team to sell more homes, so too should your sales approach. And it all starts with your marketing.
Going Digital - Since most homebuyers do the majority of their research online before even stepping foot into a showhome, that's where you need to be. This means reaching out to prospects wherever they're at whether it be through Facebook, blogging, LinkedIn, Twitter, etc. Digital marketing is the first step of a long-term game that's guaranteed to pay off in big wins at the end.
Using the Inbound Methodology - While establishing a presence online is a good first step, it won't work if you don't have a strategy backing your efforts - an inbound marketing strategy to be exact. Unlike conventional outbound marketing tactics, the inbound methodology uses relevant and informative content encouraging your prospects to come to you, rather than you crying out to get noticed. By understanding the questions potential buyers are asking, you can establish trust by answering their queries in a helpful, non-salesy manner (until they're ready to be sold to, that is).
Lead Capture Tools - With all the great content you're producing, you're going to drive more traffic to your site. But it's all for nothing if you can't convert visitors to leads. For this reason, you need to make it very easy for visitors to agree to give you their information in exchange for the information they're looking for. Lead capture forms, live messaging opportunities and chatbots are all great examples of how you can begin filling your sales funnel.
Aligning Sales and Marketing - When it comes to your sales team, focusing on digital and inbound marketing will set them up for success. Marketing has done their job of drawing in and nurturing sales-ready leads and now all the sales team has to do is follow up. While this sounds simple enough, it's important for your marketing and sales teams to align their efforts so they have a clear idea on what a marketing-to-sales lead handoff should look like, how to handle web inquiries, when sales should be following up and how often etc. Creating a Sales and Marketing Service Level Agreement will keep leads from falling through the cracks and shorten your sales cycle overall.
$('.post-single--social-mobile ul').html($('.post-single--social ul').html()); $('.post-single--social-mobile ul').find('li:first-child').remove(); $('.post-single--social-mobile').find('li').css('width',(100/$('.post-single--social-mobile').find('li').length)+'%'); setTimeout(function(){ $(".post-single--social-mobile").addClass("mobile-slide"); }, 2000);