9 B2C Lead Generation Tips to Attract More Home Buyers
As a marketer, you know that if you want to drive lead generation and find new customers, you must use business-to-consumer, also called B2C marketing.
But where do you start?
You're a busy marketer, and you know time is money, especially in the context of marketing and generating leads. You don't want to waste time (or budget) on failed campaigns that won't appeal to the right audience.
That's why you need B2C lead generation tactics.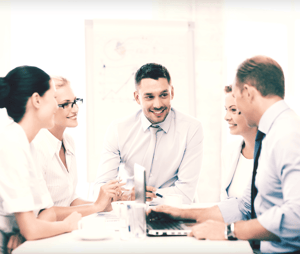 These tactics will increase site traffic, and by default, giving you plenty of leads. You can then convert these leads into show home traffic, which means more customers.
Here's what you need to know about B2C lead generation.
1. Make Use of Social Media Marketing
Social media is your best friend for B2C lead generation. Platforms like Facebook and Twitter are about so much more than likes and retweets.
First, make sure you have accounts on all the social media platforms that are relevant to your target market. These could include Facebook, Twitter, Instagram, Pinterest, and Houzz. And if you have a video marketing strategy (which you should), then you should also set up a YouTube channel.
Go where your audience is. Depending on your types of buyers, Facebook or Instagram may be your biggest market. But don't overload yourself, because you need to post regularly. While we encourage you to share your own content, don't be afraid to share other people's content as well. The key is to make sure your posts are highly engaging. So load up those photos of your brand new show home or show people you're breaking ground in a new neighbourhood.
The more your content is shared, the higher likelihood of it going viral. That could lead to more likes, followers, and - in short - leads.
2. Spruce Up Your Website
The goal of your social media posts is to drive traffic to your website. Period.
Ultimately, you want to convert the leads from your site to customers. Happy, satisfied new home owners!
Imagine this: your lead arrives on your website after discovering a great piece of content on your Facebook page. They liked what they saw and click the link.
And then they arrive at your site. Your ugly, clunky, outdated site.
In short: it could use some serious work. Okay, so how should you redesign your website?
The answer is, it depends.
As we've talked about, you need to let your audience be your guide. What are they looking for? A simple, clean design is your best bet. A younger demographic would prefer more images, while an older buyer persona likes to have a little more text to review. However, you want to make sure you have an easy-to-navigate gallery of home images your visitors can look at. Imagery is so important when buying homes.
The best way to figure out what works for your own unique audience? Heat-mapping and A/B testing. Using smart content and modern web design, you can show different visitors different versions of certain elements or even entire pages on your site. Which one converts better? Which one has lower bounce rates? There's your answer.
Remember, the work on a website is a constant process. You don't need to continually build new websites, you need to continually tweak it, keeping a clean and modern design that will lead to more B2C lead generation.
3. Work on Your Landing Pages
When your leads find you from an ad, which page do they land on? What about if they find you via a PPC campaign on Google? How about through an email link?
The pages these leads are directed to is known as the landing page. Now, you shouldn't have just one landing page. These pages should be as personalized as possible to appeal to the different kinds of customers that build with you.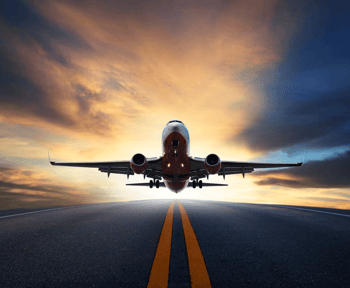 Here are some tips for designing each landing page for B2C lead generation in mind:
Clean works best - You may think a landing page is a perfect place to bombard a lead with pop-ups, opt-in forms, and download buttons, but you'd be wrong. You don't want to overwhelm the lead and turn them away.
Persuasive copy is mandatory, so this is where you should display some of your strongest copywriting skills. Make your text value-heavy but keep it short and sweet. It can be easy to write paragraphs and paragraphs incentivizing the lead to come buy a home, but too much info can turn the lead away.
Why should the visitor fill out that form on your landing page? What are you offering that others aren't? How will it answer your visitor's question or help solve their housing problem?
Show. Don't tell. Let your visitors know the value your home builder company brings, and how you can provide them with the home of their dreams.
4. Optimize Your Website
Sorry, but you're still not done working on your website. The last thing you have to do (for now) for your B2C lead generation campaign is mobile optimization.
We talked before about a lead finding your website from a social media platform. Now imagine all that happens on a mobile device. This is quite likely, as many people own smartphones, tablets, and other mobile devices.
A lead may not find you on a desktop computer. In fact, you should expect that they won't. if you are tracking your website traffic with a tool like Google Analytics, you'll see that likely half to two-thirds of your website traffic is on a mobile device. If you haven't optimized your site for mobile users yet, it's time to.
If you're building a new website, take a mobile-first approach and use a responsive design. This means that you build your website focused on the mobile experience, and then allowing the responsive design to also give a good desktop experience.
Your lead generation efforts will increase by optimizing your website alone. It's like in the example we mentioned above. Imagine how many potential customers you turn away with a badly-designed mobile site.
Everything on your site, from your homepage to your landing pages, should be in running order for mobile users. This way, no matter how your leads find you, you'll be ready.
So now you have a great looking website, optimized for all types of users. What's next?
5. Create Well-Segmented Email Lists
Hopefully, after seeing your well-designed website, visitors will opt-in to your email list. While this still doesn't ensure they'll buy a home from you, it's a key step in the right direction.
Your goals with your email list are twofold. First, you want to nurture them along and answer the questions that arise during their home buying journey. Second, you want to eventually get them out to a show home and convert them into actual home buyers.
How do you do this?
Well, we have a few suggestions:
Entice with catchy subject lines. The average person gets dozens and dozens of emails every day. Whether you use emokis, puns, or personality to get readers to click and open your email, figure out a way to stand out against everything else in their inbox.

Keep your emails short and to-the-point. Few people have time to read a novel of an email.

Add value to your messages. Why should people open it and read until the bottom? Consider offering exclusives, discounts, freebies, and anything else your contacts would find valuable.

Link sparingly. You should use your emails as an opportunity to link back to your website, but not too many. Make sure these are all useful, like links to your blog.

Don't email too often. Aim for weekly or biweekly messages to avoid being sent to the spam folder.

End with a strong call-to-action (your CTA). This should link the lead to a landing page, contact form, blog post, or some other helpful resouce.
6. Try SMS Marketing
Speaking of mobile optimization, in today's tech-friendly society, SMS (text messages) marketing has emerged as a viable tactic. This may seem nerve-wracking at first. After all, cold calling died (mostly) for a reason, right?
That said, not many home builders engage in SMS marketing. That gives you an opportunity to stand out. However, you have to make sure a contact opts in to receive SMS or text messages from you first. And make sure to give them the option to opt out easily at any time.
How can you apply this?
Here's an example: If you have a list of Realtors that you use to help you sell homes, try sending notifications to their mobile phones about brand-new quick possession homes that are ready for sale.
Many of the same rules for email newsletters apply with SMS marketing. You can't rely on headlines, so your copy needs to do the talking. Keep the messages short to avoid being cut off by some service providers. And don't send links. These can come across as spammy on SMS. Try to keep to the same schedule as emails too; weekly or bi-weekly as well - and don't forget your call-to-action!
7. Take Your Content Further
We talked about content marketing above. This is a rich and vast topic that deserves its own blog series. That said, in the context of B2C lead generation, your content must be used to constantly attract new visitors and convert them to leads.
You should never write for the sake of writing. As we've mentioned several times, your copy needs to be strong. You must keep your writing sharp and brief, all the while displaying value.
Content marketing, when used correctly, can help you achieve many goals. Like, creating trust and turning website visitors into leads (and from there, customers!). You can build your brand and demonstrate your unique value as a home builder. And it can help you move leads along their home buying journey and through your marketing funnel.
You should update your blog consistently, and at a minimum, weekly. Create an editorial calendar so you always have topics ready ahead of time. To get an idea of how we plan out content for our clients, take a look at our article about the content timeline we use.
8. Do a Giveaway
People love free stuff. That will always be true.
Why not drum up brand awareness by offering free stuff in the form of a giveaway?
Not only will more people know of your brand, you can also drive more leads. If these people need to register on your site, they will. Now, while not all of your leads will be potential home buyers, it's still a fun and simple B2C lead generation tactic.
9. And Our Last Tip for B2C Lead Generation... Use Analytics Software
Our last tip for better B2C lead generation is the use of analytics. Social media platforms like Facebook and Twitter have their own built-in analytics. Use these to see where your social media performance is strongest.
With programs like Google Analytics or HubSpot, you can see such important data as:
Who your leads are (basic demographics like age and location)

Where they're coming from (Google search, social media, etc.)

Which pages they're clicking on

How long they stay on the page
You can then use this information to formulate even better marketing campaigns.
Want to improve your B2C lead generation? Contact us today to learn more or get started.
$('.post-single--social-mobile ul').html($('.post-single--social ul').html()); $('.post-single--social-mobile ul').find('li:first-child').remove(); $('.post-single--social-mobile').find('li').css('width',(100/$('.post-single--social-mobile').find('li').length)+'%'); setTimeout(function(){ $(".post-single--social-mobile").addClass("mobile-slide"); }, 2000);