What You Must Know When Making a Home Builder CRM Plan
Strong customer relations are the center of the most successful home builder construction businesses in the industry.
Customer service is an important factor in all industries. But for home builders, customer relationships are especially critical.
Reading time: 9 minutes

Level: Novice

Key Takeaways:

a detailed explanation of what a CRM is and how it can help you

the highly effective elements your builder CRM should have

automated workflow CRMs and why they kick ass for home builders

learn how CRM predicts customer behaviour for growth

If you'd like to read a summary of this post, simply click here.
A home is one of the most significant investments people will make during their lifetime. When your customer trusts you to be a part of building their home, they are trusting you with a lot more than normal in a typical product or service exchange. It's an investment that will be the cornerstone of their lives, their families, and their future.
Your customer relationship management (a.k.a your CRM) strategy correlates directly with the success of your business. A top-notch CRM that strengthens customer relationships is essential to reaching your maximum growth potential.
Do you know how to make a professional builder CRM system?
It's time to find out how to create a CRM system that supports lasting customer relationships and long-term business success!
Your Essential Guide to Crafting a Professional Builder CRM
A study conducted by BUILDER found that home builders of 2017's top master-planned communities report marketing budgets from 1.5% to 2% of total estimated gross sales. This includes a combination of traditional marketing strategies, digital marketing, and marketing technologies necessary to place them in the top tier of community builders.
To be your best in today's competitive home builder's market, you need a plan that provides customers with an optimal experience every step of the way.
Developing a strong CRM plan helps home builders to give their customers the attention necessary to achieve the highest level of success.
But, many builders miss out on the valuable rewards an expert CRM brings to the table.
You might be missing out as well simply because you aren't familiar with the concept. Or maybe you've even heard of a CRM, but don't know how to create one of your own.
Don't worry. Even if you have never given it a thought until now, we can help you craft a pro-level builder CRM from scratch.
CRM Basics
Let's be honest. There are those out there who would read up to this point and already feel confused.
It's probably safe to say that most builders don't start off as marketing professionals. But, they could definitely benefit from some professional marketing tips to help their company grow. And, a builder CRM should be viewed as the marketing essential for your industry.
To be able to craft the perfect CRM plan, you first need to understand the basics.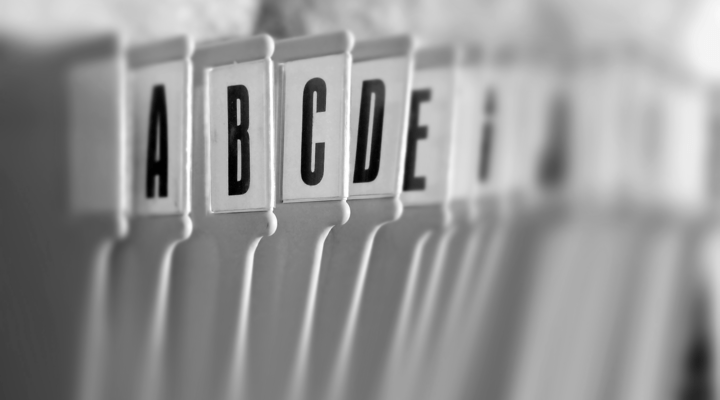 What is a CRM?
A simple way to define a CRM is that it is a customer management system that organizes your customers, contacts, potential customers, and network connections, allowing you the ability to prioritize your most urgent leads and track sales to best benefit your company.
Basically, an effective builder CRM takes everyone you know (related to your business) and separates them categorically so you are aware of potential leads, and what your next step should be with potential and existing customers. It also gives you a full picture of your existing sales, incoming and potential sales, and where to draw future sales.
In the digital marketing technology arena, expert Paul Greenburg offers this definition:
"Customer Relationship Management is a technology and system that sustains sales, marketing, and customer service activities. It is designed to capture and interpret customer data, both structured and unstructured, and to sustain the management of the business side of customer related operations. CRM technology automates processes and workflows and helps organize and interpret data to support a company in engaging its customers more effectively."
Qualities of a Top-Notch CRM
When we talk about your builder CRM, we're describing a software program that handles the essential tasks for you, such as those described above.
Before you begin your search for the perfect CRM software, you should know that some are better than others. Some may provide a better builder CRM system for your specific needs than another, so it's important for you to research your options prior to making a decision.
These are some of the possible features that a top-notch CRM might offer:
Categorize Sales Leads and (further categorizing according to their priority)

Categorize Follow-Ups for Existing and Potential Customers

Calculate Monthly Sales Projection Based on Contracts

Sales Tracking to Determine Sales Funnel Progress

Automated Customer Emails (can automate according to events, advertising to customers, follow up on leads, and other helpful ways)

Create Alerts for Sales Department

White Label Application Enables Personal Branding for Client Reports

Lists Connections and Contact Information Accordingly
While not every CRM will have all of these features, the features listed above are some of those available.
You can choose a CRM that fits best with your needs and business size.
But, all of the features listed above lend towards a smoother sales process and strengthening customer relations. For this reason, they're worth your consideration when deciding on the CRM for you.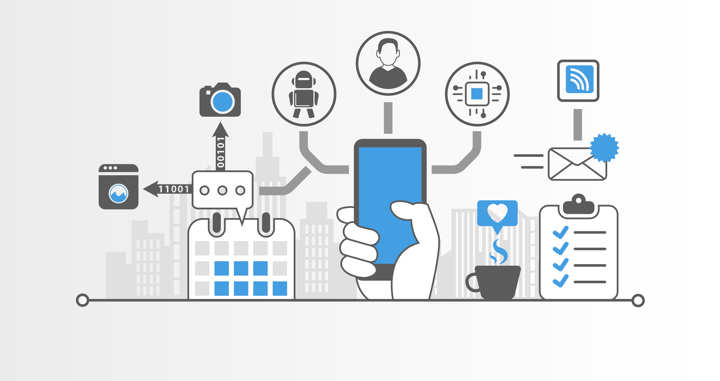 How an Automated Workflow CRM Benefits Business
One of the great advantages of a builder CRM is the ability to utilize automated workflows. Because of the relative newness of automation in the industry, not everyone fully grasps how much an automated workflow can simplify customer relationships and support leads.
This can give you an edge over your competition.
The advantages of an automated workflow for those businesses in the construction industry should not be undersold. This is an aspect of builder CRM technology that has the potential to drastically boost your business.
Here are just a few examples of how marketing automation can help you to easily connect with customers and potential customers and ultimately nurture your stream of revenue.
Your website's call to action clicks leads to fillable "smart" forms on key pages

Visitors to your site can identify an area of interest, click and be routed to a "smart" form

Once they fill out an online form, then an entry is automatically created in your CRM

With one visit to your site, they're placed in the appropriate category, giving your sales team the opportunity to connect and further the relationship

Assigned leads are given to sales team members according to the customer's sales funnel position or the customer's sales-process status

Emails are automatically sent out to nurture leads and follow up current and potential sales

CRM automatically sends an internal email to a salesperson or team to alert them when there is a new status change that indicates sales qualified lead status, prompting a call to follow up.
HubSpot's CRM software is able to automate your workflow effortlessly and is extremely user-friendly. Your sales team will appreciate the "autopilot" nature of everything, so they can focus on their leads and do what they do best - close more home sales.
CRM Predicts Customer Behaviour to Help Companies Grow
You may be wondering if a CRM is truly necessary for your company's growth. But, even small construction-related businesses can reap huge benefits by integrating their marketing strategies to include this digital technology.
Data collection and customer profiling that indicates behaviour is one of the benefits that have helped home builders profit from builder CRM software.
One San Diego-based community property development group, Newland Communities, has used CRM software and customer questionnaires to track data since 2016. In the period of roughly one year, the data has helped several of the group's properties surge to peak performance levels. Five of their properties now claim top spots in RCLCO's 2016 list of top-selling MPCs.
With the help of a CRM, the development company concluded that 50% of shoppers fall in the younger of the 25-44 age bracket. It also revealed that 61% of buyers are millennials.
The data is now being used to examine how the customer relationship is impacted by social media since this is well known as a method of targeting younger consumers.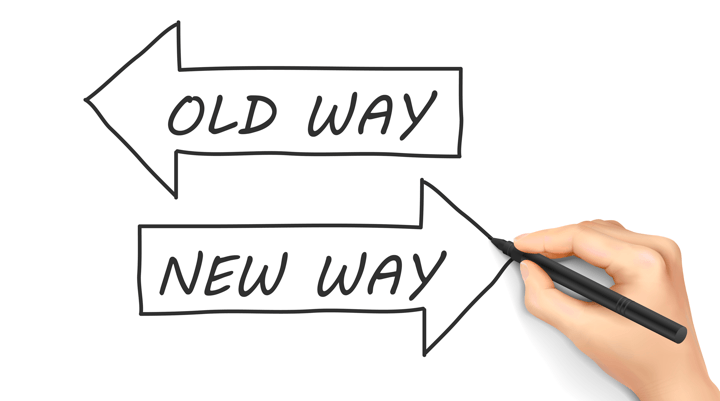 Adapting to a New Way of Marketing
Many experienced builders have spent years using "traditional" marketing strategies. They may feel that their success lies in their work ethics and satisfied customers.
Perhaps, you are one of the people who feel this way?
Sometimes, it can be difficult to see how implementing today's advanced marketing techniques, such as a builder CRM, will offer a great benefit to small businesses or those established home builders. Many times, these business owners feel they already have the customer support necessary for their company's continued growth.
However, automated technology isn't just about company growth. It isn't just about marketing to greater audiences.
One of the key aspects that established industry professionals may overlook is the way that a CRM and related technologies create an easier method of doing those things that every business must do to maintain an active revenue stream.
How Marketing Technology Assists Established Home Builders
The benefits of a builder CRM are not limited to companies who must rely on its technology in order to create new business and manage customer relationships. It also stands to benefit the home builders who could potentially do these things, but it eases the burden of responsibility.
It allows you to maintain customer relationships by facilitating attention to the details that matter most. A builder CRM creates an easier way to do the things that you are already doing by doing much of the work for you.
Many of the responsibilities necessary for running a home building business, such as recordkeeping, coordinating sales leads, touching base with customers, and maintaining lists of active relationships, can be done using a builder CRM.
A CRM alleviates the stress and added work that is unavoidable for any business owner who must perform these tasks, either with or without the help of a CRM.
Embracing a new marketing approach not only benefits business growth, it also helps to ease business-related tasks. And everyone can use something that makes business easier.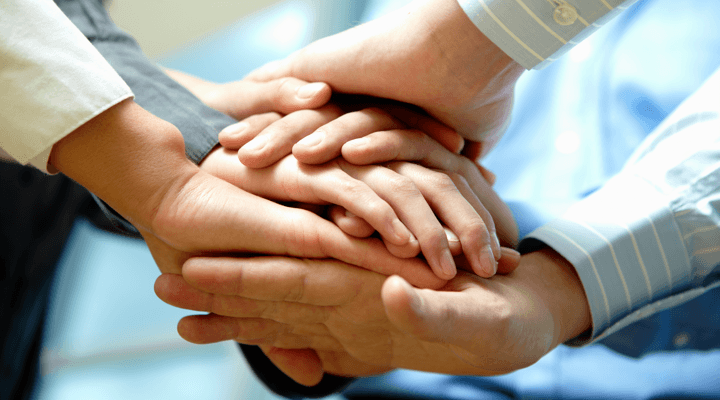 Need Help Creating the Perfect Home Builder Marketing Model for Your Business?
Whether you need help crafting your CRM software or creating blog content that incorporates high-ranking SEO strategies to fill your CRM, our team of talented marketing professionals can help you create strategies to fit your business's needs.
We've perfected a marketing blueprint that's designed specifically for the home building industry. And we're a HubSpot-certified partner. Only our marketing strategies are aimed directly at home builders, just like you.
Find out how our wide range of services can benefit your company. Contact us today to learn more about creating a marketing approach that works for you!
Summary
As a home builder, you know just how important their customer relationships are to the success of your business. If only there was a way for everyone on your team to easily manage them in one place...
A great CRM gives you some major advantages over your competition. Developing a strong plan means clients don't slip through the cracks; ensuring the people who choose to build with you enjoy each and every step of the process. Essentially, it helps your business grow.
Once you have a better understanding of what a builder CRM is, and what it means, you'll be able to see the larger picture of how it can benefit your business. You'll begin to see why other home builders are adapting to a new way of marketing and creating effective CRMs with what we consider to be the essential features.
There are a lot of CRM software options out there, so do your research and find one that your sales team can really get on board with. They'll love the automated workflows and predictive data, and so will you when more leads are turning into closed sales!
You've got enough to on your plate already. A great CRM will simplify your responsibilities because you can handle everything in one place. Keep more of your valuable time with a CRM and watch your list of happy customers grow as your home builder business does too!
$('.post-single--social-mobile ul').html($('.post-single--social ul').html()); $('.post-single--social-mobile ul').find('li:first-child').remove(); $('.post-single--social-mobile').find('li').css('width',(100/$('.post-single--social-mobile').find('li').length)+'%'); setTimeout(function(){ $(".post-single--social-mobile").addClass("mobile-slide"); }, 2000);