How Pacesetter Homes Achieved a 96.9% YOY Increase In Home Buyer Leads
"Velocity23 has taken us into the digital age with gusto. We are in full control of our data, allowing us to watch for trends and take effective, timely action to capture and nurture our leads at the most opportune time in the home buyer's journey. Their depth of understanding of the inbound method of marketing and of Hubspot has enabled us to grow and flourish, and become a leader within our industry."
— Jennifer Garman, Marketing Manager (F) of Pacesetter Homes
Pacesetter Homes is a production home builder in Edmonton, Alberta, part of the Qualico Group of Companies, and was founded in 1998. Pacesetter Homes offers both multi- and single-family homes in Edmonton and surrounding areas.
Velocity23 and Pacesetter Homes teamed up back in February 2013 and we wanted to share some of the amazing results of this partnership.
The Challenge - Increasing Market Share
When we met with them initially, Pacesetter was already amongst the top 10 largest builders in their market based on volume. They had a good portion of the market share, but what they really wanted was to be #1.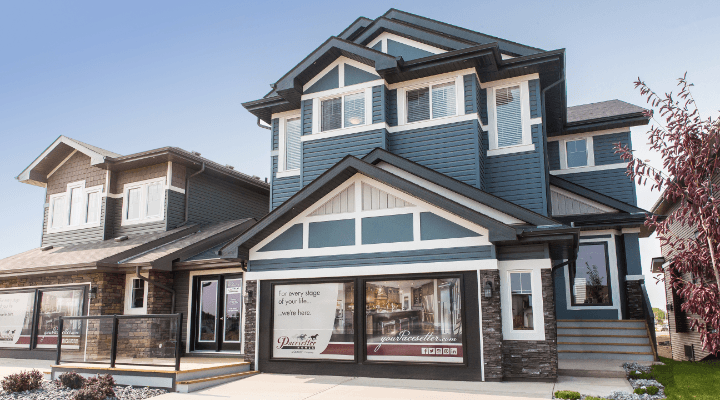 To become the largest volume home builder in their market, they knew they would need to fully embrace digital marketing and other new technologies. However, they didn't have much experience in this area and prior to meeting with our team, they were unfamiliar with the inbound marketing methodology.
As a result, their lead generation strategy was quite limited. Basically, they had a simple e-newsletter subscription sign-up on their website and a general contact form.
They also weren't collecting any data or metrics. This meant they couldn't benchmark the performance of their website, nor could they track or benchmark any of their digital marketing efforts. As a result, they were making decisions based on assumptions rather than data.
This meant reporting and analytics fell by the wayside.
Enter Velocity23.
The Solution - A Comprehensive Lead Generation Program
It was time to come up with a plan.
Setting Targets
Velocity23 first introduced Pacesetter's management team to the Inbound Marketing methodology. Once they had the basics down, we worked alongside their teams to set growth goals and identify key performance indicators in which to measure our progress.
Creating the Plan
Once we'd agreed how we would measure progress, Velocity23 reviewed a variety of tactics that would push Pacesetter towards their sales targets. Next, we prioritized implementation phases to help them adopt the use of a CRM system and to take advantage of marketing automation technology. This helped both of our teams put the tactics we identified into action.
One of the bigger challenges Pacesetter had was how seasonal shopping trends negatively impacted their sales during slow months. To counteract this, we prepared a content marketing and promotion plan that would help boost website traffic and leads during these down times.
We also created a lead nurturing program to help Pacesetter continue to build brand awareness and keep their contacts engaged until the busy season came around again. This ensured their sales team had plenty of quality leads to work, no matter what time of year.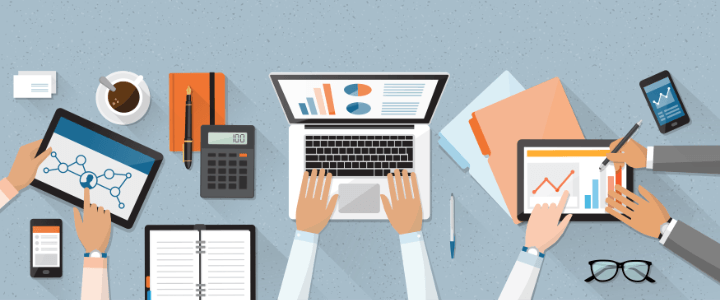 The Content Marketing Plan
Publishing 8-10 new articles to their blog each month
Email marketing tactics including a bi-weekly newsletter, additional promotional content, and contact list segmentation and management
Daily posting to social media and boosting select content with an established paid ad budget
Individual campaigns for events and time-sensitive promotions on an as-needed basis
Designing, publishing, and promoting at least one new premium content piece each month
We also established processes to collect and benchmark data which was vital to measuring their progress towards their growth goals.
The Results
So how did the plan work?
Website Traffic: 32.6% YOY Increase
The year-over-year increase in website traffic was 32.6%. Total website sessions for the 12-month period went from 165,318 to 219,227.
Lead Growth: 96.6 %YOY Increase
Year-over-year increase for lead growth was 96.9%. Leads generated for the 12-month period went from 2,772 to 5,460.
Closed Customers: 34.3% YOY Increase
When it came to customers, the year-over-year increase was 33.4%! Closed customers in the 12-month period went from 501 to 673.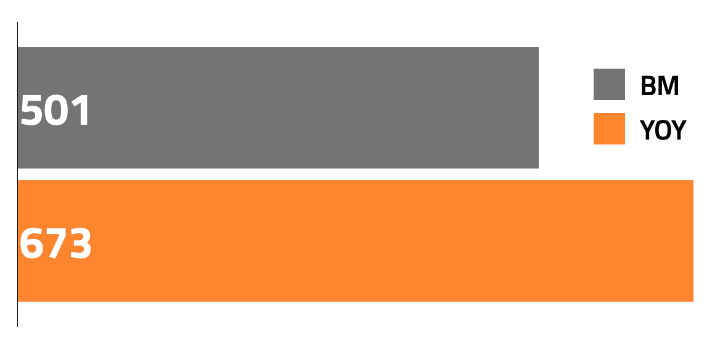 * closed customers results: BM = benchmark; YOY = year-over-year results
Additional Growth Results
Working collaboratively with Pacesetter Homes yielded amazing year-over-year results in other areas as well:
From 9,563 to 12,370 email contacts = 28.15% YOY growth
From 5,465 to 7,647 social media fans/followers = 39.9% YOY growth
Average of 260+ leads per month
Overall Results
In just one 12-month period, Pacesetter Homes generated an additional $60.2 Million in revenue giving them a 38,489.7% return on investment with Velocity23.
What did that mean for Pacesetter Homes? That year they were ranked the #1 home builder (based on volume) in the entire province of Alberta, surpassing their goal of being #1 in their local market of Edmonton.
We hope you've received some value from this case study and maybe it's given you some inspiration about what's possible for your company!
But we understand… maybe you have a ton of great ideas you'd love to implement but you don't have the time or the team to do the work. Or maybe you have no idea where to start.
That's why we're here - to help you with what's needed so you can sell more homes than last year and grow your company. If you're looking for a group of real estate experts that can do the difficult work quickly and with little oversight, we just might be the perfect fit for each other. Reach out and let us know what you need help with.
Originally published June 18, 2019; updated August 23, 2021

$('.post-single--social-mobile ul').html($('.post-single--social ul').html()); $('.post-single--social-mobile ul').find('li:first-child').remove(); $('.post-single--social-mobile').find('li').css('width',(100/$('.post-single--social-mobile').find('li').length)+'%'); setTimeout(function(){ $(".post-single--social-mobile").addClass("mobile-slide"); }, 2000);