The Top 15 Home Builder Advertising Strategies for 2018
Do you want to know more about what's been generating leads this year? Here are the top 15 home builder advertising strategies that have been proven to work in 2018.
Reading time: 12 minutes

Level: Beginner

Skip to the section you're most interested in:
Nowadays, it's normal practice for home-builders to begin advertising before ground has even broken on new construction, and marketing has to be done long before a project is complete.
But how do you promote a new building that doesn't even exist yet, especially when the marketing landscape is constantly changing? What do you need to know about home builder advertising, that wasn't true five, or even two years ago?
Keep reading to discover 15 up-to-date marketing strategies that will help you generate both pre- and post-construction sales.
1. Your Website
Often, your website is the first time a potential client "meets" you. It acts as your office, your showroom, and your introduction. Take another look at your current site with this in mind. Is anything blocking visitors from immediately finding what they need? Give them as much information and resources as possible, as easily as possible.
Most consumers research products online before they talk to a salesperson. That means your website must give potential clients valuable information. If they have an easy, stress-free time finding what they need, they'll want to contact you when they're ready to buy.
To make sure your home builder website is up to the challenge, it should meet the following criteria:
Easy to Find and Remember

The website name (most commonly referred to as the URL) should make sense and be consistent with your company name. The simpler and more logical the better. After all, you want your visitors to remember you. Keeping a unified theme for images names and slogans will also help you be memorable.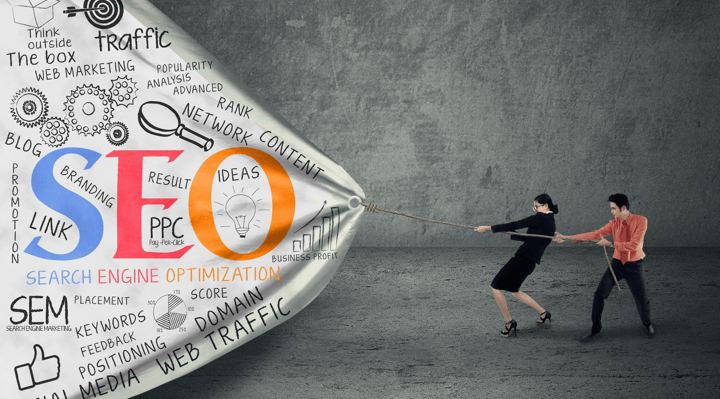 Search Engine Optimization

Most people find your site from a search engine, so you'll want to be near the top of the search results whenever possible. While SEO and optimizing your home builder website can be something of an art form in itself, you can naturally help your rankings by including descriptive keywords and locations naturally in your website content.
Easy Navigation

People won't stick around if they can't find what they want. According to Neil Patel, you have less than ten seconds to prove your value to a new visitor before they leave. Make surfing your website as easy as possible and be clear about how you can help your visitor find the solution to their problem. Is any important information presented in the image, such as infographics, and do they download quickly? Is it easy to view on a mobile device?
Speaking of which…
Responsive Web Design

Responsive design websites will reformat themselves based on the size of the screen they're on, ensuring they look good on both mobile and desktop devices. Many people search on their phones and tablets and if your website isn't mobile-friendly, viewers will click away to a site that is.
Ideally, you should do a mobile-first approach for your design, but at the minimum, work to ensure your site is responsive.
Valuable Content and Resources

Your site isn't about you, it's about your customers. Give them engaging, useful information, ensuring you are clear and concise. Don't use hard sell techniques. Buyers want to learn about new homes on their own. Make it easy for them to discover all the details, including technical specifications, design details, and pricing. When a customer is ready to buy they'll want to contact you.
Plenty of Visuals

Nobody likes to just read a wall of plain text, so use lots of visuals to show buyers the property. New technology like 3D renderings, virtual tours, and virtual staging are excellent additions.
If you're selling pre-construction properties, show the finished product. Include visuals for any options and customizations available to buyers to give them a clear idea of what they can expect.
Professional Design

While it's easier than ever to build a DIY website, it's usually best to hire professionals. Professional web design also includes things you don't immediately see, like SEO, and other proven techniques for growth.
A quality website pays for itself with increased traffic and leads. A bad website design can often be a waste of money.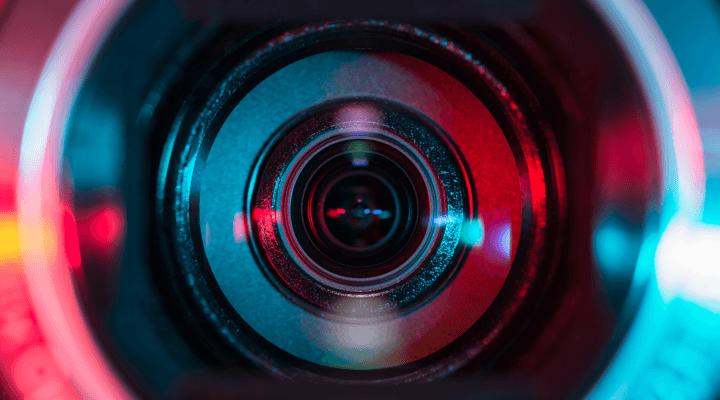 2. Photography and Aerial Imagery

Consider embracing new technology to produce quality images and videos. Your images should convey professionalism and confidence so consider hiring a professional photographer or videographer for best results. Use images consistently across all marketing and advertising efforts.
In addition, drones now make aerial photography and video possible. In the past, aerial photography was expensive and difficult, especially in cities. Drones can get footage in a variety of environments, and you can easily hire a professional operator to capture images above and all around your property. Clients also like aerial photography because it can give them a full view of the building as well as the surrounding areas.
3. Architectural 3D Renderings

Not everyone can visualize what something looks like before completion. 3D renderings help clients see the space and know exactly what they're buying. They can also look at the building and interior rooms from every angle. When a customer can see the layout they can start to picture it as a home rather than just an architectural outline, which has a much stronger emotional impact. Use 3D rendering software as an affordable way to show off your architectural details.
4. Virtual Tour

Think of a virtual tour as an online open house. Potential buyers visit rooms inside the home or can take a stroll around the outside of a property. New home builders can use 3D architectural renderings to create a virtual tour for pre-construction marketing (such as the website or through a link in email newsletters, for example) making it possible to show potential buyers the entire property before it's complete.
5. Virtual Staging

Once your visual tour is up and running, why not kick it up a notch by adding virtual staging? Ask any real estate agent, and they'll tell you a furnished home sells faster than an empty one. Builders and realtors can spend thousands of dollars on furniture, textiles, and artwork to stage a home but with 3D software, you can showcase any property with virtual staging. The quality is so good it's hard to tell it's not real furniture and accessories!
The best part? You don't have to arrange for items to be delivered and removed before and after the sale, and you can redecorate whenever you wish.
6. Virtual Reality on Your Website

Now you have your 3D models and fully staged Virtual Tours set up on your site, and potential clients can view the property as often as they like without any pressure. For your more technically-inclined customers, why not allow them to use their VR equipment to view your show home?
Virtual reality is one of the most powerful tools in home building advertising. It allows people to experience the home first-person. They can study details and visualize themselves in the home.
You will want to use professionals to create your virtual reality projects. This is not a place to cut corners. Make sure that the advertising and marketing quality matches the quality of your home building, so in this regard think of these professionals as one of your skilled contractors.
Professionals can take your homes - finished or conceptual - and incorporate them into your website for your potential customers to experience.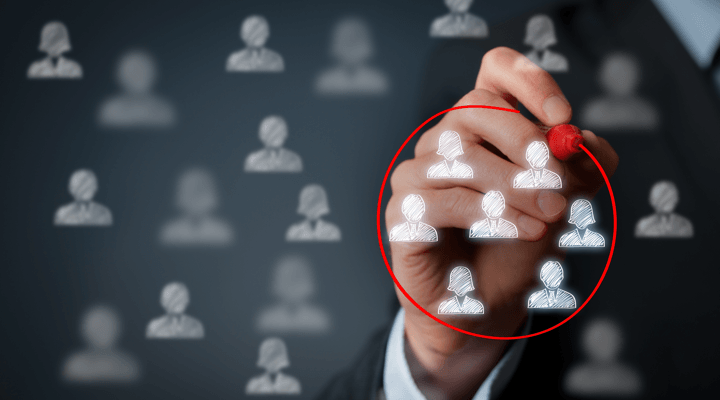 7. Engage Previous Customers

Satisfied customers are one of the best marketing resources available. They provide word-of-mouth advertising by sharing their positive experience. Ask previous clients for testimonials. Written testimonials are good; video testimonials are better. When a client shares their experience, potential buyers will listen. It's a great way to build trust with consumers.
Make sure you include testimonials in your advertising and on your website.

8. Email Campaigns

One of the most effective sales tools is an email marketing campaign. You can reach a large audience of people with less effort and expense than older marketing methods. People like email because it's less invasive. They can decide whether they want to read it or not.
First, you'll need a list of potential clients. To get the right people on your list, offer an incentive that appeals to your target audience. Give them something of value in exchange for an email address, such as a helpful eBook they can download and take with them.
When emailing, there are a variety of tactics to keep in mind. Ensure your messages clear and concise. Tell the recipient what you're offering and make it clear why they should care. Use a strong headline to get their attention, then follow through with your message.
Once you have an email list, remember to be responsible. There is a big difference between blasting your email contacts and developing a strong email strategy. Don't bombard people with constant messages. You want to build a relationship, and that takes some time. Aim to be authentic and transparent.
9. Target Audience

All the advertising in the world won't work if you don't know your buyer.
Dig into your target audience's demographics. Find the people most likely to buy your homes and design your advertising strategy around them. Not everybody in your target audience will want to buy a home right now, but they may know someone in the same target group who is ready to buy. Even a non-buyer can help you sell!
Reach out to everyone who matches your desired demographics. Encourage them to share your information.
10. Social Media Networking

Physical networking and email campaigns are excellent strategies, but social media connections will elevate your ad campaigns to a new level. When you know your target audience, try to think like them. Find where they hang out online and establish a strong presence there.
Beyond personal interaction, active engagement on social media is attractive to search engines and can raise your ranking on search results pages. You'll appear higher in the results which makes it easier for people to find you online.
Home builders can do well on most social media platforms. Use Facebook and Twitter to show house designs and satisfied customers. Showcase your photography, 3D visuals and virtual tours on Instagram and Pinterest. Don't forget to include links back to your website whenever you can!
You can use social media to network within your industry as well. Participate in real estate specific sites, like Zillow. Every professional home builder should network with realtors both online and off.
LinkedIn is another popular professional social platform. Use it to find and nurture leads as well as contacts. Interact with realtors as if they're a client. Show them the value of your properties so they can relay the information to home buyers. Don't hesitate to start conversations online with other businesses and potential customers whenever you see the opportunity.
11. Search Engine Ranking

New home builder advertising must include Search Engine Optimization. As mentioned earlier, home buyers like to search for solutions online. If you're not ranking, they won't find you.
There are several ways you can rank well in Google and other search engines. The first step involves using keywords and keyword phrases. Think of words and phrases your target audience will use when searching.
Maybe it's "new homes in [city and state}" or "custom home builder in [city and state]." Use the keywords and phrases in headlines and page titles on your website. Incorporate them into content on your homepage and blog, but don't overdo it. Use keywords and phrases naturally. Think about how to serve potential clients by providing the information they want and need. Make your content original, engaging, and helpful.
There are no shortcuts to quality SEO. You have to build the website and content properly for effective results. If you aren't ranking in search results, hire SEO pros to produce effective content.
12. Case Studies

Consider providing free case studies as a resource. It's an effective way to tell customer stories, offer testimonials and help potential home buyers. Case studies are valuable resources that reveal details about your company. Consider topics like:
Collaborating with Your New Home Builder

Customize Your New Home on a Budget

How to Finance Your New Home

How to Plan the Perfect Move

How to Choose the Best Home Builder
You can customize any case study topic with specific characteristics and locations. For example, a case study could be on building a new home in a specific town. Case studies can be a PDF download, a video, a page on your website, or a combination of any/all of these three. Be sure to include images of projects and customers.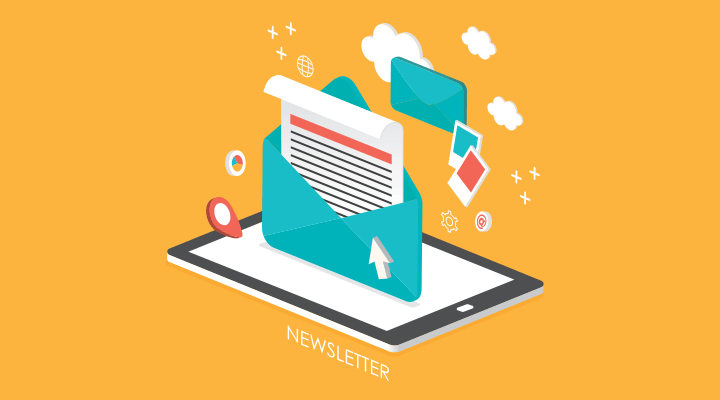 13. Email Newsletter

An email newsletter can nurture relationships with potential home buyers. Place an opt-in form on your website. As mentioned earlier, offer something of value (like a case study or an eBook) in exchange for an email address.
Plan your newsletter campaign out, and make it clear and purposeful. Show potential clients what you have to offer. Send quality newsletters on a consistent, reliable schedule.
In addition, make your newsletters casual and fun. Discuss topics like new projects, home-building trends, and common home buyer questions. Always include an easy way for subscribers to contact you. Stay in touch and some of your subscribers will soon become clients.
14. Video Tutorials

Video tutorials are a good way to show customers what you can do for them. A new home buyer will have lots of questions. Answer them in a video - explain different types of countertops and flooring, show viewers the options available in a new build or discuss landscaping costs and considerations, for example. See if you can find local experts and invite them to appear in your videos.
Use step-by-step videos to help customers solve a problem. It will boost your credibility and visibility. Post the videos on YouTube, embed them on your website, and include links to the videos in your email newsletter. Videos will help you appear in searches and make potential customers think of you when they're ready to buy.
15. Influencers
Online influencers are people with popular social media accounts who can provide a way to increase visibility on social media. It's a way to spread the news about your company by leveraging an influencers existing audience.
The trick is to find the right influencer for your audience. Remember, you want the right people to see your message, not necessarily the most people. If you're building a condo for 30-something professionals, find an influencer to reach that audience, in that location.
Reach out to influencers and weigh their pricing against other methods. If your product is ready to promote, try a test to see what works. If you have success, scale the effort into a full campaign.
Hire the Experts for Home Builder Advertising
These new home builder advertising strategies can be very profitable when done right. The key is a thoughtful, cohesive plan that produces higher visibility and more leads.
The pros at Marketing Ninjas know how to position your company as reliable, experienced, and sincere. We handle social media, blogging, email marketing, and marketing automation. We excel at lead capture and lead nurturing.
Contact Marketing Ninjas now to learn how our pros can help you build your business.
$('.post-single--social-mobile ul').html($('.post-single--social ul').html()); $('.post-single--social-mobile ul').find('li:first-child').remove(); $('.post-single--social-mobile').find('li').css('width',(100/$('.post-single--social-mobile').find('li').length)+'%'); setTimeout(function(){ $(".post-single--social-mobile").addClass("mobile-slide"); }, 2000);