10 Design Tips for Home Builder Websites
Curious about how you can transform the web design of your home builder website to rapidly expand your customer base?
Your success in the home building industry depends upon your future clients. It also means developing an impressive portfolio that can always be at the ready to show clients your best work.
Your website is your virtual business card, and you want to design it in such a way that it attracts new clients by giving them the full perspective on the services you offer.
Read on to learn more about design tips that really pay off for home builder websites, so that you can make the most of your number one marketing resource.
1. Dynamic Instead of Static Design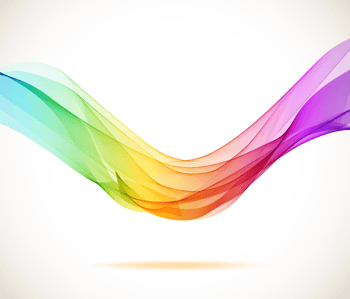 When it comes to the technical layout of your website, you can go one of two routes: static or dynamic design.
Static design has been around for ages. A website that is designed statically consists of a series of HTML-coded pages. Each page is separate from the others so it can be difficult to make changes to content or navigation.
That being said, there are a lot of beautifully designed static websites out there. But when it comes to home builder websites, you'll definitely want to consider dynamic design.
A website with a dynamic design relies on a content management system (CMS). It essentially builds the content for you; by pulling the information you want to be presented to visitors from a secure database.
Home builder websites require cutting-edge technology in order to present your best work to your clients. The more successful ones are interactive and highly visual. Using a CMS will make it easier for your web pages to be interactive and visual. It will also present a unique user experience to every visitor.
Dynamically designed websites are also much easier to make changes to because they are extremely user-friendly. You'll be able to make changes that can apply to the entire site or small changes to individual content in just seconds.
It can be tough to take charge of dynamic design on your own, so definitely consider hiring professional web development services to do so.
2. Accessible and Diverse Portfolio
Your portfolio is absolutely essential as a home builder. It gives potential clients an idea of your versatility as a home builder and will help them decide if you are the right builder for them.
It also reflects the values you promote as a home builder.
It's important that when your clients come to your website they get a comprehensive idea of what you can produce and how you can produce it. Your portfolio, as a result, should be accessible and diverse.
Make your portfolio accessible by having it clearly identified in your menu and make sure the label you give it is clear.
Choose carefully when displaying examples of your work. Pick images that are as different as possible so would-be customers can get a sense of your range. Also, be concise - no one wants to scroll and scroll to the bottom of a long page!
Plus, too many examples will make the page hard to load. This could increase your bounce rate and lead to lower conversions.
When it comes to displaying images of your work on this tab, you can really take any direction you want.
Opt for 3D renderings whenever you can, rather than just 2D JPEG files. You can incorporate a mix of -D and 2D if you wish.
There are some website platforms that are designed for showcasing portfolios of all kinds. If you are taking charge of your digital platforms, you'll want to do some research and find the one that will work the best for your company.

3. An Active and Optimized Blog
Blogging is a critical component for business websites of all kinds. Blogs give you a chance to generate unique and relevant content for your clients.
Blogs also can give your website better digital authority, especially if they contain useful content. If they are search engine optimized (SEO) for certain keywords or phrases, individual posts will boost your chances of appearing higher in search listings.
Successful home builder websites will have an active and intelligently optimized blog. An intelligently optimized blog will be optimized for key phrases that clients may type into Google, such as "home builder in Edmonton" or "when to hire a home builder." The best blogs will be optimized for a different phrase for each post.
An active blog means one that is consistently maintained. You don't want to drown your clients with daily postings or blogs that aren't useful. But you do want to cultivate rich content that will show your authority in the field.
A weekly blog post is a good place to start. Write and upload posts at the same time each week, and make sure to share new posts across your social media channels.
4. The Simpler the Better
You have a lot going on as a home builder. You've got clients to assist and a reputation to build. Make your life easier and impress your clients by creating your website to be as simple and streamlined as possible.
Consider the following ideas:
When choosing a layout or design, opt for something that is minimalist and professional.

Choose a classic colour scheme that won't overwhelm viewers.

Try not to clutter your menu bar. Incorporate a few of the essential tabs, including a Contact, Blog, Portfolio, Services, and About Us page.
When it comes to the actual content on each page, be concise. Length isn't necessarily a major factor, but if your content is filled with "fluff", your bounce rates will increase, and your authority with search engines rankings will go down.
Keep in mind that the typical user has a shorter attention span and a localized need. Cater to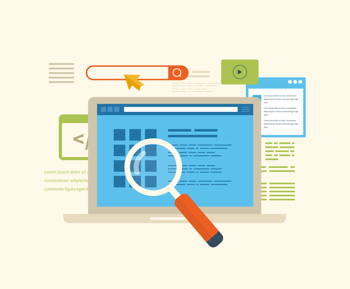 both of these by choosing a simple web design.
5. Interactive and Visual Elements
Home builder websites are all about construction, which is by nature highly visual. Reflect your industry by incorporating interactive and visual elements in your web design.
Dynamic design can also help you create a more interactive website. But you can go further by incorporating other visual pieces. For example, incorporating a virtual tour mechanism that gives clients a 360-degree view of an existing home.
Create infographics that can inform clients about what the home building process looks like when they hire you as their home builder.
And don't forget the power of video! Embed video introductions or tours of one of your past projects. Make sure these videos are concise and useful.
Be careful about what visual elements you do choose. Once again, you don't want to overwhelm your visitors with sensory overload.
6. Frequently Asked Questions Page
There is huge value in having an FAQ page on your website, particularly if you've got a lot of information and a diverse portfolio to present to future clients. FAQ pages on home builder websites can actually help streamline the conversion process and get clients to you faster.
Incorporate an FAQ page next to your Contact Us tab. Be brief and put yourself in your client's shoes when you write it. Make sure every question is as distinct as possible and the answers are helpful and to the point.
Also, be sure to build in clear directions so customers know where to go if their question wasn't answered. If you can't incorporate an FAQ page, there are other ways you can answer these questions, in other portions of your website, such as under a Services or About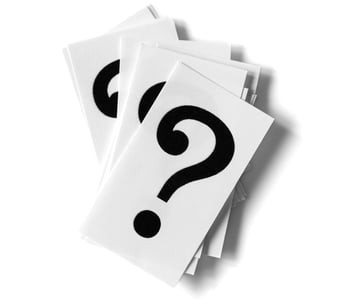 Us page.
At the end of the day, every visitor to your website should walk away with a clear idea about the services you offer. They should feel confident that they are making an informed decision to work with you - based on your website!
7. Easy Navigation
The best home builder websites are direct, informative, and simple. They prioritize user experience and get the right information across.
Keep this in mind as you are going about designing your home builder website. Your site should be easy and uncomplicated to navigate.
Improve the navigation of your website by developing a clear and concise menu bar of options. Make sure the content you present on each page is different from the content on other pages.
Easy navigation also means a high-speed website. Boost the loading speeds of your website by choosing the right hosting platform. Dynamic design may lower loading speeds, so be sure to choose a platform that can support 3-D renderings and virtual tours.
You can also boost the speed of your website by making sure all images are optimized for faster loading. These include optimized bitmap files.
If you have further questions about how to free up navigation on your website, definitely consult a web development team. We'll talk about the value of hiring out professional web design services in our final tip.
8. Testimonials
Customers are becoming increasingly choosy when it comes to hiring out services for anything. Clients who are choosing the builder to create their dream home are going to be especially careful about their decision process. After all, building a home is a deeply emotional and financial commitment for most individuals.
Studies show that over 85 percent of customers rely on online reviews or testimonials in order to make purchase decisions. Home builder websites should take this key fact in mind in how they go about their design.
Incorporate an online review system or testimonial page on your website in order to give prospective clients a clear idea of the impact your services have. Ask your existing clients to provide written testimonials following the completion of projects, or develop a survey system that calls on past clients to reflect on their working experience with your home building team.
The Testimonials page itself should be concise and diverse. You don't want to paste paragraphs of text. Incorporate a few statements per client, and align these statements next to images of the project itself.
For some great symmetry, incorporate testimonials for the homes that you've chosen to feature on your website.
9. Optimize for Mobile and Local Searches
Mobile is the go-to option when it comes to searching for information online. People use cell phones and tablets to access the news, make local searches, and engage in social media. Our society is frequently on the go, and you want to reach your audience where they're at.
The most successful home builder websites take advantage of these mobile platforms. They are optimized for mobile devices. This means that the format of your web page will shift to adapt to any screen accessing your content.
Mobile-optimized home builder websites have lower bounce rates. They can be accessed from anywhere at any time. You'll be keeping pace with the most prominent digital trends.
You'll also want to optimize the content of your website for local searches. Local SEO involves optimizing pages so that they will appear in local searches, such as "home builders near me" or "home builders in Calgary." This type of content will bring local clients to you faster and when they need you.
10. Hire a Professional
At the end of the day, you can ensure you've covered all of these design tips by hiring professional web design services.
A web development team will help you choose the right platform and design to bring clients to you. They know the ins and outs of local and global SEO, how to write engaging and authoritative content, and the best way to showcase your work.
Some home builders balk at the cost of hiring professional services. However, hiring services marks an investment that has a high ROI. You'll be able to focus on your current clients while your team takes care of drawing in new ones.
A word of caution: watch out for services that want you to use their "proprietary" system. You don't want to be tied to a company for their software once they've completed the job you hired them to do.
Design Tips for Home Builder Websites
Your home builder website is an essential component of your business. The best website will showcase your work from start to finish and give clients a comprehensive idea of what it means to work with you.
The best home builder websites prioritize user experience. They are streamlined and simple, with easy navigation and dynamic design. These sites rely on interactive and visual features to convey a diverse portfolio and boost conversion rates.
What's more, the most successful websites are optimized for search engines and mobile use. They keep up with current digital trends and rightly reflect your authority.
If you'd like to see some examples of great website design ideas, check out this post from Thomas Digital. They've got the good, the bad, and the ugly when it comes to website design.
Hiring a professional is the key to securing the home builder website of your dreams. At Velocity34, we know digital marketing and what it can do for your home building business. Learn more about the services we offer and start a conversation with us today.
$('.post-single--social-mobile ul').html($('.post-single--social ul').html()); $('.post-single--social-mobile ul').find('li:first-child').remove(); $('.post-single--social-mobile').find('li').css('width',(100/$('.post-single--social-mobile').find('li').length)+'%'); setTimeout(function(){ $(".post-single--social-mobile").addClass("mobile-slide"); }, 2000);