Why Social Media Development Is Important
Marketing is all about finding new customers and connecting them with your business.
For home builders, this could mean several things. Encouraging potential customers to visit show homes, compare communities you build in, or arrange a meeting with a builder - these are just a few examples.
After a prospect walks through the door of your show home, you can start developing a personal connection. This is essential to converting a lead into a loyal customer.
That said, getting people to take initiative is easier said than done. How can marketers reach people who have never heard of their building company?
You guessed it - social media.
And it's becoming the most important way to identify and target new leads. Facebook, Twitter, and Instagram are valuable resources for marketers who want to grow their brand.
If you're not already using social media marketing to connect with prospects, then now is the time to start.
Here are some of the biggest reasons why social media development is essential for you as a home builder.
Meet Your Customers Where They Are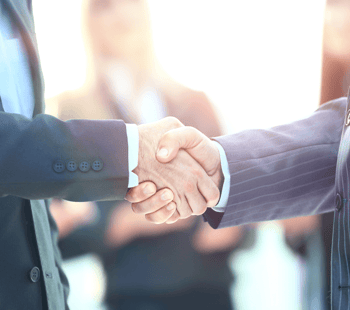 To find new customers to drive to your business, you have to meet them where they are.
That might sound like common sense, but it's not always easy to predict where your customers will be.
This is especially true when it comes to marketing for a home building company. There's no one single location to find customers who might be interested in buying a new home.
This is one of the reasons why social media development is such a powerful tool for online marketing. Recent studies show that active users on Facebook continue to grow year over year. Moreover, with social media, you are also able to target specific audiences (we'll get into this more later, promise!).
Another reason it's important to be on social media is because people expect companies to be there. In a sense, it legitimizes your company to potential customers. So you want to make sure to give people the opportunity to interact with your company on social media. If you

don't, they could opt for a competitor who does provide that option.
Generate Conversation
About Your Company
These days, people have a wealth of information available at their fingertips. All it takes is a simple online search.
Most information that consumers seek is generated from online searches. In fact, 88% of people consult online reviews before making purchase decisions. Given this, it's understandable why it is so important to generate conversation about your business.
With the help of social media, you can encourage customers to share information about their experience with your company. The more positive reviews you have, the better!
Social media also allows your company to communicate directly with your customers. Answer their questions online and they'll feel more connected to your company. Plus, this will help answers others' questions as well.
A note here: don't ignore the negative reviews. Do your best to address them professionally, and in a timely fashion. This will show other visitors that you care about all of your customers, not just the happy ones.
Leverage Social Media for Content Distribution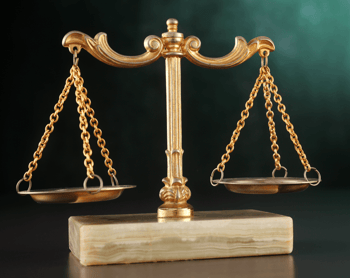 Having your customers talk about your content on social media is great. But wouldn't it be awesome if they helped you distribute it?
This is, ideally, your goal - especially if you're sharing valuable information. When a person shares, likes, or comments on your post, people in their network see that activity. This will expose your business to an even bigger audience!
This type of content distribution is especially important for several reasons. First, users are likely to place more confidence in recommendations made by people they already have a relationship with. Second, taking advantage of user-generated content distribution is an extremely cost-effective strategy.
Also, being active on social media will improve your company's search engine results. Search engines do consider social media profiles in their algorithms when ranking web pages.
Finally, if a customer's search directs them to your company's social media page, they can then find the link to your company website. I mean, as long as you have filled out all of your profile information, which you, of course, did.
Get to Know Your Customers
The more your customers interact with your company on social media, the more you learn about them. On a basic level, the content they interact with gives you insight into what they are most interested in. On a deeper level, you can examine your customers' social media activity to gain a wealth of information about them...
What is the demographic of your customers?
Where do they live and work?
What do they do for fun?
Perhaps more importantly, what do they love about your company?
All of this information will help you build a semi-fictional representation of your ideal customer, also known as your buyer persona (which is a completely separate topic).
Targeted Advertising
Now that you've developed a buyer persona, you're able to target advertisments to them.
With Facebook advertising, you're able to target audiences based on their demographics, location, interests, and behaviors. This way, you'll get more value out of every dollar spent on advertising.
You can even use "lookalike audiences" to find people on Facebook who are similar to your current customers!
With social media, you can also target content based on geographic territory. This is especially important for marketing a home-building company, which is especially tied to a particular place.
Furthermore, different prospective home buyers are motivated by different factors. Some might be most concerned with the safety of the home's location and construction. Other's might be more motivated by proximity to work, or leisure.
With Facebook, you'll be able to target specific audiences with content that adresses and answers their unique questions. This way, a person who clicks your ad will feel as though it was made just for them!
Build Brand Loyalty
Remember, consumers today don't like to feel like they're on the receiving end of a sales pitch. Instead, they want to build a relationship with a company and feel like they're receiving value.
The more your customers know, like, and trust your company, the more likely they are to choose your company. Loyalty will inevitably lead to an increase in sales. Plus, your customers will be more likely to recommend your service to friends and acquaintances.

Watch Your Competitors

Social media is also great way to learn more about your competitor's strategy. You can explore their pages to find out what kind of customers they are attracting.
Through your business page, you can add pages to watch and view how many new likes they got in a given week, or what posts were successful.

Use this information when developing your social media strategy and stay a step ahead of the competition!
Build Your Contact List
As effective as social media is, that doesn't mean you should use it as your exclusive form of marketing. You can use social to increase the effectiveness of other marketing tools, like email.
One of the greatest strengths of social media is the ability to use it to create a e-mail lists. This will be more effective than cold-contacting prospects, since these people have already interacted with your brand.
Use social media to advertise giveaways such as e-books, brochures, lists, or consultations. In addition to growing your mailing list, this is strategy serves another purpose. It offers your audience value and establishes you as an industry leader.
Establishing an e-mail list comes with a caveat. Be careful not to overload your prospective customers. Using email marketing to contact your customers requires a fine balance. If you make too little contact, you won't be able to build a strong relationship with customers.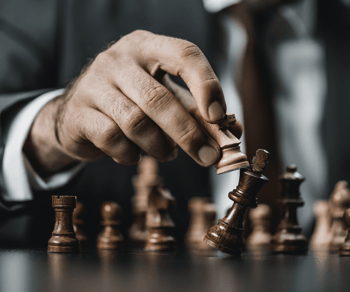 However, if you make too much contact, your company might come off as desperate. Feeling pressured in this way can be very off-putting for customers.
Developing Your Strategy
Social media provides a lot of amazing options for companies; promote their products and services, gain valuable insights into their potential and current customer base, generate better-qualified leads, increase brand loyalty - the list goes on.

But with that said, social media marketing still requires strategy. Using social media for personal reasons does not necessarily equip you with all the skills you need to use it professionally.

Working with a marketing professional can be an important step in developing a targeted social media strategy for your business.

Are you ready to use social media development to drive your marketing strategy? Contact us so we can get you connected with the resources you need to be successful.

$('.post-single--social-mobile ul').html($('.post-single--social ul').html()); $('.post-single--social-mobile ul').find('li:first-child').remove(); $('.post-single--social-mobile').find('li').css('width',(100/$('.post-single--social-mobile').find('li').length)+'%'); setTimeout(function(){ $(".post-single--social-mobile").addClass("mobile-slide"); }, 2000);