How They Shop: Understanding the Behaviours of Modern Home Buyers
Have you been noticing a decline in the number of visitors to your show homes? You know there are people in the market for new homes – so where is everyone?!
They are searching elsewhere. And we don't mean they're looking at other show homes; they haven't even left their own house. Their new home search has started online.
In this article, we're going to profile the modern home buyer. You'll discover how the way they shop for homes has changed and how to adapt to their new buying habits.
Reading time: 12 minutes

Level: Novice

Key Takeaways:

Understanding who modern home buyers are

Behaviours of modern home buyers in each stage of the home buyer's journey

How to meet the needs of modern home buyers online in each stage

What to expect and how to prepare for offline interactions

If you'd like to read a summary of this post, simply click here.
The current wave of new home buyers has taken a modern approach to the home buying process. The tools are now in their hands to find the answers to their questions without having to interact with a sales representative.
While this can be frustrating on your end, you still have an opportunity to engage with your prospects – virtually! Making yourself accessible online is much easier to do when you knowhow your prospects are using the internet.
Let's talk more about the online behaviours of modern home buyers.
Who Are These Modern Home Buyers?
The largest group of home buyers today are millennials – that 22-37 age range. This is a generation that was born with the internet. It's no wonder, then, they utilize the web as a resource for pretty much everything.
In fact, research shows that websites are the most used source for home search at 95% of all buyers. Even more specifically, 78% of first-time buyers use mobile or tablet devices to search for housing-related information. This makes sense when you consider how many new buyers are millennials. These are your modern home buyers – tech savvy with all the information they need in their hands and, quite honestly, avoidant of salespeople until necessary.
A huge part of understanding your buyer personas is understanding their online behaviours. To give you a clearer idea of how these buyers are shopping for homes, let's follow an example prospect – we'll call him Harry – as he travels the home buyer's journey.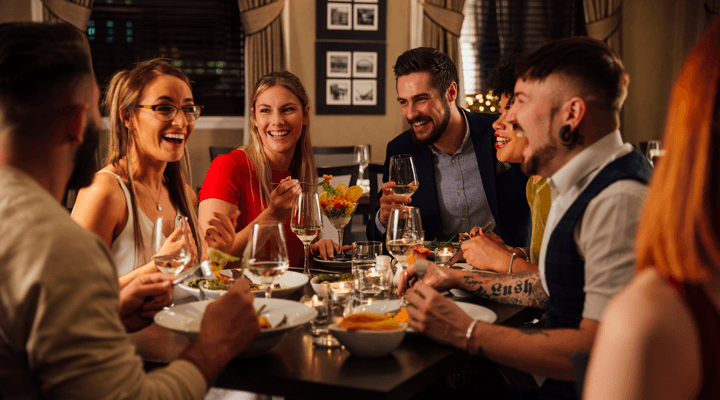 The Beginning: Where Are We Going?
Harry had a rough morning. He stubbed his toe, once again, on the door as it swung into his narrow bathroom. As he cursed the poor design for the umpteenth time, he could hear his children fighting, as usual, over space in their shared bedroom. This had become somewhat of a regular routine and on this particular day, Harry was fed up. He grabbed his laptop to search for DIY tutorials to change a door's swing direction, and even for tips on sharing a bedroom. The more he browsed and clicked, and thought about his predicament, he finally admitted: it's time for a new house.
Harry's home buying journey has begun! This is an important thing to note. Often, those coming into your show homes are relatively sure about their need for a new one. They'll, of course, still have some questions but they're coming to you deliberately searching for a new home.
You may consider the start of their home buying journey to be from the moment they interact with you to the moment they make a purchase. But the reality is, a person's home buying journey starts way before that; the moment they even consider the idea of buying a home can be deemed the beginning of their journey.
In our example, Harry is obviously not going to make an offer on a new home later that same day, but the idea is there. Now, Harry wants information. But if you think he's going to drive over to a show home and talk with a sales representative at this point, you're mistaken. Harry can get the answers he wants instantaneously with a few taps on the device he carries in his back pocket.
With Google at our fingertips, the behaviours of modern buyers have shifted in a direction that helps them to feel more prepared and informed in the face of a sales pitch. Modern buyers are cautious in this sense; they have access to an unlimited pool of knowledge, opinions, insights, tips and more, all thanks to the internet. They've developed the ability to shut out traditional, interruptive, or pushy advertising and instead search on their own terms to learn what they need.
Online behaviours of modern home buyers in the Awareness Stage: Conducting online research for general information about home buying. They're browsing for reviews, opinions, insights, and informative content.
Your goal to meet their needs: Provide relevant content (blogs, guides, video, etc.) that's educational. At this stage, prospects are not ready to be sold, or even marketed to. Remember, they've just recognized a pain-point and only want to get an idea of their possible solutions. Keep the content high-level, valuable, and not very specific to your company.
Tip: Since so much of this research is done on mobile devices, make sure your website and content are mobile-friendly!
The Middle: Making a Map
After discussing with his spouse, Harry has become even more certain a new home purchase is the solution to their problems. He has been doing a lot of research on their options and his attention has been captured by a builder that kept popping up as he typed his questions into search engines. He was able to read loads of useful and educational content on their site, and now he's beginning to download their guides on their home styles and communities they build in. He's interested to know if this builder is, in fact, a good fit for him and his family.
This expands on the idea of buyers wanting to feel more prepared and informed in the face of a sales pitch. Have you ever asked a question only to be told, "I don't know, Google it!"?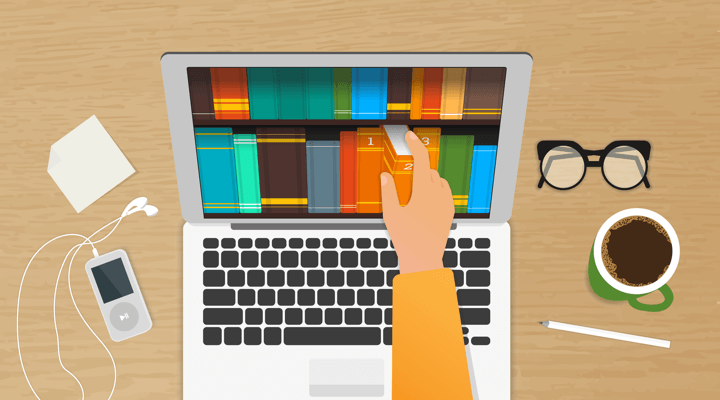 It's a pretty common phrase nowadays, and it has impacted the way modern buyers shop. Before the internet, when you wanted information on something as a consumer, the sales representative was the expert and buyers had to take more of a chance in trusting them. Now, modern buyers can hear from anyone about anything; the internet is filled with information from experts and amateurs alike.
Home buyers are not only able to search for information on mortgages and details of new home building materials, but also things like reviews and opinions of other customers to give them a fuller picture. It's like the curtains have been drawn back and there's no withholding information, statistics, feedback, or anything else they're looking for.
For a modern home buyer to enter a show home without having done at least some research to equip themselves would seem just plain silly. The online behaviours of modern buyers are to prepare themselves in order to ensure they're getting the most value out of their purchases as possible.
Online behaviours of modern home buyers in the Consideration Stage: Conducting more in-depth research to evaluate and compare the proposed builders they've found (in other words, whether or not your homes are right for them). They're using the internet to find the answers to questions they may not want to ask a sales representative directly.
Your goal to meet their needs: Present content that answers frequently asked questions regarding home buying and your company specifically. Think of your website as your online sales office, and consider ways to foster rapport and trust with prospects. Downloadable content like product sheets and new home checklists are some ideas that can help your prospects discover their best solution. And having them fill out a form to receive these offers is your opportunity to gain permission to contact them and begin building a relationship.
The End: Destination Arrival
A few months have passed and Harry has made up his mind. He wants to have a new home built; he's narrowed it down to two neighbourhoods he's most interested in for location, and he knows around 1,800 square feet will be ideal or his family. He finally feels ready to speak with an Area Manager about his options. During his research, Harry read a lot of relevant and valuable articles on a particular builder's website. He's already convinced that this builder knows what they're talking about, so their show home is his first stop!
A "decision to buy a home" doesn't necessarily mean they're handing you the down payment. As you can see, Harry has travelled the entire journey (becoming aware of his problem, searching and considering his solutions, and making the decision to purchase a new home) completely online. It is only now that he's ready to talk to a sales representative.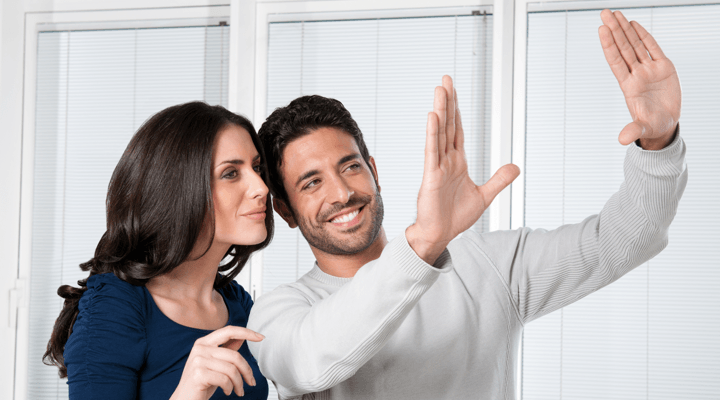 Staying active online prepares you for better interactions with your prospects when they're ready to meet with you face-to-face. This is what makes it crucial to understand the online behaviours of modern home buyers, so you want to use your digital strategy in the most effective way possible. Your prospects are conducting online research for quite some time before making a purchase, so you need to be a valuable online resource for them.
Optimized, relevant, and informative written content (blog posts, guides, checklists, and more), as well as other forms of digital content like videos and social media posts, are powerful ways to gain the attention of modern home buyers. Once you've earned permission to market to them (they've given you their contact information), you can start to build a relationship with these prospects. When it comes time to close the sale offline, you'll be grateful for the nurturing work you put in online.
Online behaviours of modern home buyers in the Decision Stage: Seeking to figure out exactly what steps they need to take in order to become a customer. They're likely still considering a few other builders and are looking for company-specific information to determine which one meets all their needs, and which one they can trust most.
Your goal to meet their needs: Trust and rapport mean everything here. Email marketing is a great way to nurture your leads as they come to make a purchase decision. Buyers in this stage know they want to buy a home and some details about the home they'd like, but still, aren't convinced to buy from you specifically. This is where your sales expertise comes in to give that final nudge to convert prospects to home buyers!
It's Show Time: What to Expect
With a better understanding of the online behaviours of modern home buyers, you can better anticipate how they'll behave offline. Since you recognize they're conducting research and you've started building relationships with your prospects – all online – you earn insight about what they're interested in, what their values are, and their needs and wants in a home. Your prospective buyers, on the other hand, have their own pre-determined understanding of these things as well as a perspective of who you are as a company.
This means you can expect visitors in your show homes to be much more informed buyers. The internet allows potential buyers to find answers to their questions, so typically, those who actually venture to show homes are more serious buyers. You can expect fewer "baseboard kickers" and more prepared prospects that are already the majority of the way through their home buying journey.
For this reason, you might even expect fewer questions and more statements. These modern home buyers can fact-check anything or question you about an online review they've read, so it's imperative for you to be equally as prepared. The internet has certainly given buyers more purchasing power, but you can use this to your advantage by learning how they're behaving online and meeting their needs accordingly.
By understanding what your prospects are doing online you can bridge the gap between information-qualified leads, marketing-qualified leads, and sales-qualified leads. Don't leave the possibility of your show home being your prospects' final destination up to chance. If you're engaging with your prospects online throughout their journey, you get to build rapport – this is much more valuable than a generic sales pitch.
When you know how they shop, you'll know how to sell.
Summary:
With millennials being the largest group of home buyers today, the way the majority shops for homes is very different than in the past. This generation has grown up with the internet – a platform that has made virtually any piece of information, knowledge, opinion or insight accessible to the public. This has allowed modern home buyers to conduct plenty of research online before making the decision to purchase.
It's important to have an in-depth understanding of the home buyer's journey to identify which stage a particular prospect is in. The three main stages are Awareness, Consideration, and Decision.
In each stage, the online behaviours of modern buyers differ. In the Awareness stage, they're looking for general information. They want to see reviews, opinions, insights, and educational content. They're not ready to be sold to or even marketed to just yet – they simply want an idea of what's out there and identify their problem.
In the Consideration stage, the prospect has started to get more serious about the process of buying a new home. They might have identified general things like wanting a new home build instead of buying resale, but they don't know which solution is right for them. They're looking at various options for home styles and designs, learning about new communities, and trying to discover the best solution for their problem.
In the Decision stage, a prospect is ready to buy – but it doesn't mean they're making a purchase just yet. They may have a solution in mind, but who can provide this solution to them? They now want to compare and evaluate home building companies to determine which one is the right fit for them.
Throughout these stages, you can meet the needs of your prospects. High-level, educational and informative content that is not specific to your company is suitable for prospects in the Awareness stage. You can get more specific as to why your home can be the solution to their problem in the Consideration stage, but you still want to remain transparent. You'll need to nurture leads, establish trust and rapport, and continue to help them find the answers to their questions. Finally, once in the Decision stage, you can start to give your prospects a little extra push. Offering them the right content at this stage can lead them to make a purchase decision. In other words, it's okay to get a little sales-y now.
By monitoring the online behaviours of modern home buyers, you'll be able to develop your own online behaviours that help foster a relationship of trust with your prospects – giving you a huge advantage when it's time to close the sale.
Prepare to drive more qualified leads to your showhomes with our step-by-step guide. Click the button below to download now!
$('.post-single--social-mobile ul').html($('.post-single--social ul').html()); $('.post-single--social-mobile ul').find('li:first-child').remove(); $('.post-single--social-mobile').find('li').css('width',(100/$('.post-single--social-mobile').find('li').length)+'%'); setTimeout(function(){ $(".post-single--social-mobile").addClass("mobile-slide"); }, 2000);