How Your Business Can Survive the 2018 Facebook News Feed Changes
In 2017, Facebook raked in billions of dollars in ad revenue. Advertising on Facebook is one of the best ways for businesses to generate leads and spread awareness about their products and services.
But is that all about to change?
On January 11, 2018, Mark Zuckerberg announced major revisions to Facebook's news feed as a strategy to improve users' well-being and promote meaningful interactions among users. This means that in the coming weeks users will see more posts from their friends and family replacing content from businesses, brands, and media.
If you frequent Facebook mostly for personal use and are tired of "spammy" posts clogging up your news feed, this is probably the best news since sliced bread.
If you're a marketer... not so much.
Some publishers are even likening the amendment to "News Feed Armageddon".
As a home builder, you may be wondering whether you should continue using Facebook. After all, your business is not inherently online. And don't even think about wasting any money on pay-per-click advertising, right?
Wrong.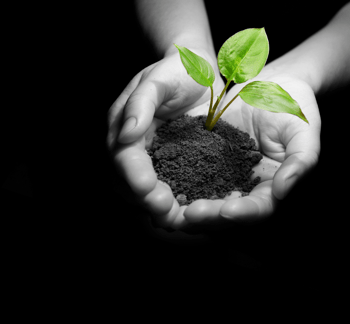 Although this is the biggest change that Facebook has ever announced, it's not time to throw in the towel! In this day and age, there are many reasons why social media development is important. Online marketing levels the playing field and brings success to all businesses, including "offline" ones. Your business can still survive - even thrive - regardless of an altered news feed.
So sit back, relax, and read our thoughtful suggestions on how to cope with the Facebook Newsfeed change of 2018.
Don't Freak Out
First of all, don't panic. These changes may seem unfair, but they don't necessarily spell doom for marketers. In fact, they may actually be beneficial for your business in the long run.
Without an audience of 2.07 billion active users to advertise to, Facebook would not be able to generate billions of dollars in ad revenue. Straightforward as it is, this is important to keep in mind. If their users aren't happy with endless promotions clogging up their news feeds, neither is your target audience.
Less spam from lazy marketers bombarding your potential customers means more of their attention can be dedicated to your awesome and helpful content.
Keep Being Awesome
Regularly create and share valuable, thought-provoking, fundamental content relevant to your target audience.
Regardless of whether Facebook changes its algorithm, you should already be doing this. A huge part of the inbound methodology - a paradigm that is basically revolutionary in marketing - relies heavily on great content. This method is exceptional at helping you attract, convert, close, and delight your customers. Utilize it regardless of what Facebook does.
If you've already gone through the process of creating your buyer persona, make sure that your blog posts, checklists, e-books, and guides take your prospects through every step of the buyers' journey. You can even download our comprehensive guide for more info on this: Navigating the Home Buyers' Journey.
Now that you've got a ton of valuable information for your target audience, it's time to share it via Facebook in the most effective way possible.
Inspire Meaningful Conversation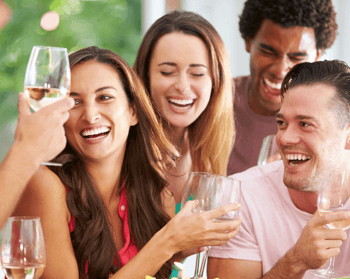 One of the best things you can do to be successful on Facebook in 2018 is to encourage more meaningful interactions from your target audience. Adam Mosseri, Head Of News Feed, admitted that pages and public content might see declines in their reach, video watch time, and referral traffic, but that content that encourages more conversation among users will see less of an effect.
As a home builder/developer, this means that you're going to have to find creative ways to get people talking about content, and spend less time promoting your product. You might ask something like, "What's important to you in a new home?" and link to a helpful blog post. Write social copy that people feel they have trouble NOT commenting on.
This next point is extremely important.
Facebook considers the number of shares, interactions, and comments, when determining your post's news feed fate, but do not - I repeat, DO NOT - try to entice your audience using engagement bait. Posts that say things like "Tag a friend who would X", "Share if you're a Y", or "Comment because Z" are no longer acceptable and will be demoted by Facebook.
Utilize Video
People love videos, and so does Facebook!
The time people spend watching videos on Facebook is staggering. Did you know that near 50% of your followers consume over an hour of video from Facebook of Youtube each week? Video is inherently captivating, which is exactly why you should be using it.
Facebook especially loves live video, which sends notifications to your page followers once you actually go live and gives you the opportunity to connect with them in real time. These videos also receive 6x more interactions as regular videos. Since the news feed amendment is all about engagement, creating live videos is a really great strategy!
Try doing a live update at an event that interests your audience, such as a show home opening or a new community opening, or an announcement about a new home model you're offering!
Be Adaptable
"You must be shapeless, formless, like water. When you pour water in a cup, it becomes the cup." - Bruce Lee
Among the many other skills you need to be successful as a marketer, one of the key ones is being adaptable.
Facebook always has and always will make changes that impact businesses. It's important to stay tuned to Facebook's Business news so you can continue to make iterations to your Facebook marketing strategy.
Diversifying across platforms is also a good idea. Instagram, Twitter, LinkedIn and Pinterest are exploding in popularity and might be just the right fit for your business. Some experts even argue that advertising on Instagram has a better ROI than Facebook, so make sure to keep an open mind!
One more thing about adaptability is that platforms are constantly evolving. You need to avoid situations where small changes to them shake the foundation of your business - this is where e-mail marketing comes into play. Continue building your e-mail list and sending your leads and customers valuable information that isn't " spammy ".
Final Thoughts
Don't let Facebook's news feed changes send you running for the hills. Follow our suggestions and you'll be well equipped to excel in 2018.
Some of the scary headlines you've read were meticulously designed to entice people to click on them, so take them with a grain of salt. In fact, our friends over at AskEdgar noticed that Facebook made a very similar announcement just last, yet we still see ample content published from businesses and brands.
And always remember, change is inevitable but growth is optional. We specialize in inbound marketing for home builders - contact us today and find out how we have improved our clients' marketing ROI by an average of 643%. We love what we do and will be more than happy to answer questions you have about getting more leads out to your showhomes, and selling more homes.
$('.post-single--social-mobile ul').html($('.post-single--social ul').html()); $('.post-single--social-mobile ul').find('li:first-child').remove(); $('.post-single--social-mobile').find('li').css('width',(100/$('.post-single--social-mobile').find('li').length)+'%'); setTimeout(function(){ $(".post-single--social-mobile").addClass("mobile-slide"); }, 2000);