How Building an Online Brand is Like Building Homes
Operating in a billion dollar plus industry (and counting), every builder must diligently pave their own way if they hope to keep up. Building an online brand - your brand - can help you become an industry leader in your area and beyond.
Reading Time: 10 minutes

Level: Novice

Key Takeaways:

designing a brand that will appeal to your target audience

key components for your website

using content marketing to draw in buyers

aligning your website for search engines

the importance of creating on and offline connections

building a presence on social media

using analytics to track your progress

If you'd like to read a summary of this post, simply click here.
While developing a brand can seem foreign and confusing, as it turns out, it's a whole lot like building a house. From pouring a foundation and framing to hiring subcontractors and getting the final inspection, home builder marketing is a series of tangible steps (or strategies) you can put in place to create a finished product.
Let's take a look.
Drawing Up the Plans
What would happen if the crew started pouring the foundation and framing a home without having any idea what they're building? Is it a front attached home? A duplex? A two-story condo? What are the dimensions? A clear and well thought-out blueprint needs to be established ahead of time to avoid any miscommunication.
Building an online brand is no different. Before you can start creating a presence, you need to have a clear understanding of who you are and what direction you're headed. Otherwise, you'll create confusion as no one will know who you are or what you're trying to create.
Designing an Image
Your image design should revolve around the customers you work to attract - so you need to think about who this target customer is. Creating a list of buyer personas will help you a get a clear idea of who your target customers are.
Use real customer data whenever possible to craft these personas. If you don't have any, start surveying your existing customers for information such as:
Age

Gender

Job

Income range

Marital status

Number of children

Challenges

Hopes

Interests

Questions

Favourite hangouts (online & around town)
Once you have a clear picture of who your customer is, you can start planning. Keep in mind, good branding is never about appearing to be something you're not to attract a customer, it's about aligning who you are with your target market.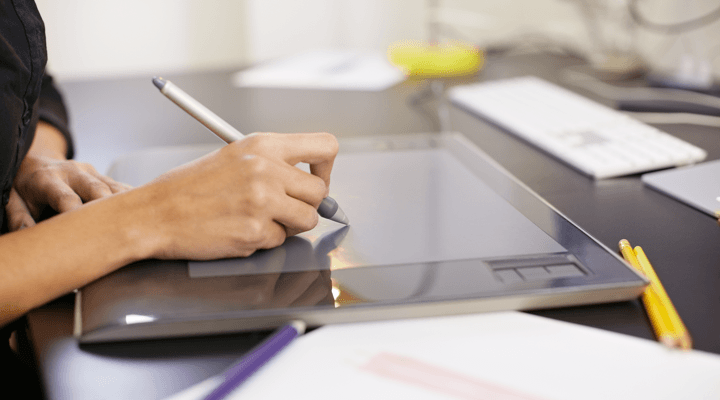 Style Guide
Your style guide is a major component of your online branding blueprint. It helps ensure you're presenting a consistent face for viewers on your website and social media accounts. It should include things like:
Fonts

Font sizes for various headers & text

Colours

Types of images (animated, vectors, real life)

Page layout

How you connect (humour, quotes, stats, stories, problems/solutions)

Types of content

Writing style
Having a style guide helps establish consistency. This consistency then begins to feel comfortable, creating a sense of familiarity, which in turn builds trust with your brand. When a prospect trusts you, you're more likely to stay top of mind with them when it comes time to build a new home.
Measure Twice, Cut Once
Here's a bit of advice we're sure you're all too familiar with: measure twice, cut once. This is just as important to marketing as it is to building a home. Don't begin designing and building before you've thoroughly reviewed the data, including:
A brand that's not built on data isn't much of a brand at all.
Preparing the Lot
Because your website is the lot on which you'll be building your brand, you'll want to take the time to clear, level and prepare it carefully. It will need to support what you'll be building on it and you'll need to have a few things in place before you can proceed to the next stage.
Web Hosting
Carefully consider your web host. You need one that allows you to run a fast site with a seamless customer experience.
A Domain Name
Your domain name is your website address. The domain should be easy to remember and type. Avoid any urge to be clever with weird spellings, hyphens, and numbers because it will make hard for your customers to find you.
It should clearly indicate what you do - in many cases, it will be your company name or a variation of it. Lastly, it's advisable to always get a ".com" domain name. If someone else buys the .com version of your name, they can syphon traffic away from your site.
HTTPS
Search engines give preferential treatment to HTTPS sites. This simply means you have a verification certificate on your site allowing search engines to verify it's your site and not someone else pretending to be you. This is important for the safety of your customers and many web hosts offer these certificates for free or a minimal charge.
Web Design
A home builder's website design should allow it to be fast, mobile-friendly, and intuitive to navigate. It should interact well with search engines to optimize SEO which will, in turn, help you appear higher in search results over time.
We'll discuss this a bit more a little later.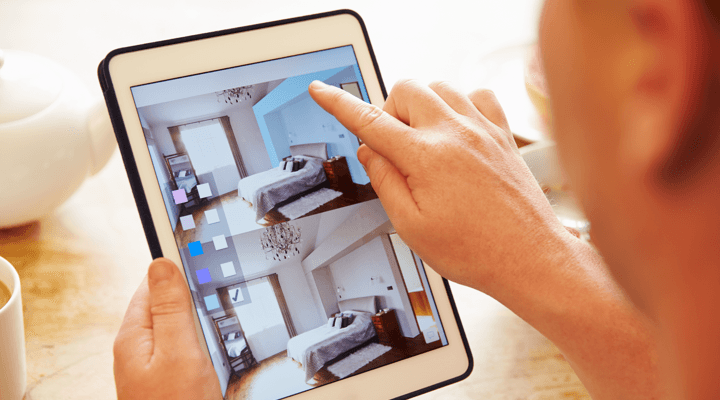 Pouring the Foundation
Now, onto laying the foundation. The foundation of your brand in the home building industry is your content; you build on content in order to establish a clear message of what you do and why you do it. Content marketing draws prospective customers to your website and establishes trust.
Content Formats
Content can come in many formats, including but not limited to:
Blog Articles

Lists

Slideshows

Testimonials

eBooks

Customer-generated content

Infographics

Headlines

Curation (collecting & sharing content of others)
Like choosing the right concrete for your home's foundation, you'll want to choose the right type of content on which to build your home builder marketing goals.
Content Creation
The actual creating of your content should be handled by a content creation specialist. In order to meet your goals, this creator must understand your industry and buyer personas.
It's also very important your content specialist have a clear understanding of the home buyer's journey - a universal process people go through before considering a purchase consisting of three basic stages:
Awareness

Consideration

Decision
If you try to get someone to make a decision before they're aware of their need, you'll lose them. The same rule applies when you treat someone who's ready to make a decision like they don't even know they need a service. Aligning content to the buyer's journey allows you to meet each prospect with the right message every time.
An expert content creator will design each piece of content to connect with your prospects at specific stages along this journey to help meet clearly-defined home builder marketing objectives.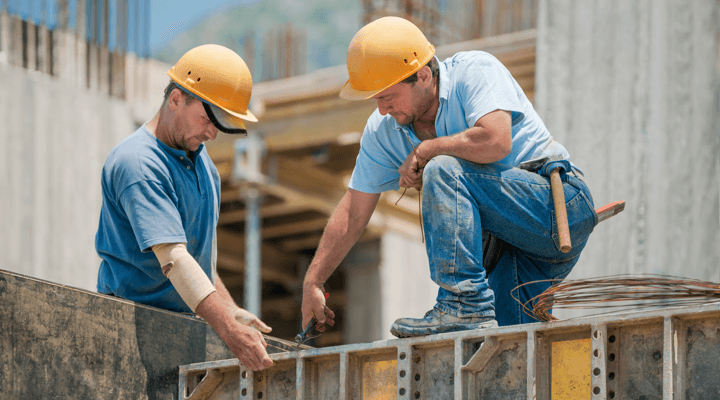 Framing
Now that you've established a great foundation for your brand with content, you need to start the framework that will give your brand some structure. In addition to the buyer's journey, this framework is also created by establishing a comprehensive SEO strategy.
Search Results
Over half of your website traffic comes in through organic search results and SEO is about optimizing your website for search engines. You need to demonstrate that your website has the answers they're looking for and show that you're the best brand to deliver those results. When people can find what they're looking for quickly, from your brand, they'll continue to use you as a resource.
Keyword Research
Search engines can't actually read your content. All they can do is see how other people react to it - linking to it, staying on the page, etc. Additionally, they try to understand this based on how the words on the page relate to the query that someone makes in a search engine.
Because of this, it's important to do your research so you can create content around phrases that people are searching for - this is known as keyword research. "Exactly matching" the query isn't as important as it was just a few years ago. But building content around common home builder keywords does help demonstrate to search engines that you can provide the answers searchers are looking for.
Expertly Crafted Metas
The meta title and meta description show up in search results with your website.
You'll want to create a compelling meta description so that the searcher (your target audience) is enticed to click on your page.
Wiring
When building an online brand, what you do offline is as important as what you do online. You need to be connected with others in your industry to demonstrate to search engines and customers that you're important. Not only do these connections power up your brand, they help keep you in the spotlight.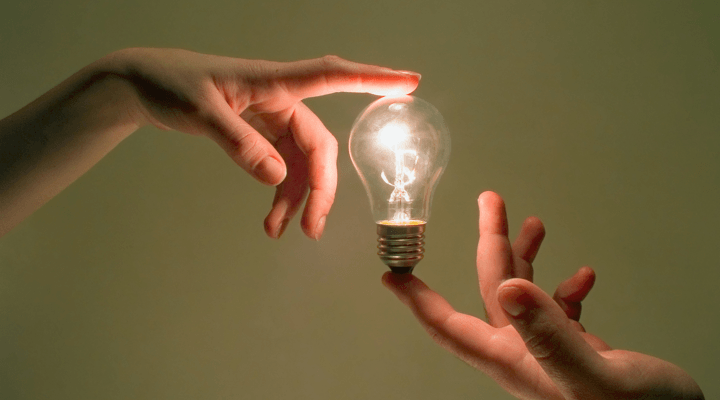 Making the Connection
Networking in person is important to the success of your company. You network with suppliers, sub-contractors, inspectors and more. With home builder marketing, it's important to network with non-competitors in similar industries and, whenever possible, network with industry influencers.
When you make these connections, you'll find opportunities to reach new audiences, discover hidden sales opportunities and take advantage of mutually beneficial arrangements. Such arrangements might include you writing a helpful how-to article for an online construction magazine or a local school website - giving you the opportunity to attract new customers to your own site.
Hiring Sub-Contractors
Now, onto hiring sub-contractors (or when it comes to building a brand, social media).
Social media is very much like your sub-contractors in that you're delegating out some of your tasks to people on Twitter, Facebook, and more. These people appreciate your online brand and want to share it with others and you pay them by continuing to deliver helpful content they love.
Building a Social Media Presence
To become the kind of brand people want to share, you need to revisit who your target customers are and what brand image you want to portray. When it comes to using social media for your branding success, your goal is to provide relevant, helpful and easy to consume content. This content will come in the form well-constructed headlines, images, and videos that earn likes and shares.
You'll be sharing links to content on your website. But you'll also show people that you're not just trying to self-promote. You'll do this by collecting (curating) helpful blogs, videos, etc. online. By showing that you put customer experience before sales, you earn people's trust and generate promoter activity - where your sub-contractors really go to work for you.
They'll help you get the word out when you're running a promotion and they'll amplify your online presence. When you get the snowball rolling by building a brand online that people can get behind, you earn this free promotion.
Plumbing
In a home, plumbing brings in fresh water while getting rid of dirty water - though not through the same pipes, of course.
Home builder marketing has a similar function. You need a system in place to generate more of the good stuff (good reviews) and reduce or get rid of the bad stuff (bad reviews). This is called reputation management.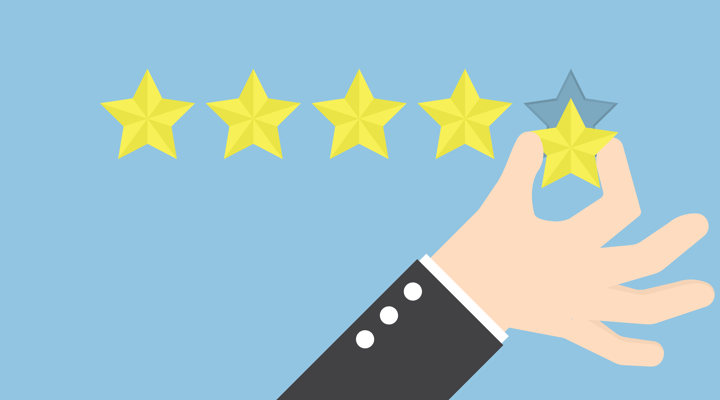 Getting Those Great Reviews Flowing
You'll set up systems so more of these mentions will be positive. You send a follow-up email to customers, requesting a review and try to get more reviews at the height of customer satisfaction.
Flushing Out Bad Reviews
Bad reviews are inevitable. You can't always get rid of them. But what you can do is be aware of them in order to:
Make it right for the customer with the issue

Learn from past mistakes

Ask them to change/update their review after you get it right
Inspection
Finally, its time for inspection. But unlike waiting for a professional to come sign off on your build, you inspect your own work long before anyone else does. This is referred to as home builder marketing analytics.
Analytics these days can track almost every interaction you have with your customers online. You can use this data to:
Streamline processes

Cut waste

Recalibrate your efforts

Adapt to improve your brand and strategies

Reduce costs

Improve your ROI
By taking the time to analyze how people interact with your website, social presence, and content, you can get the results you need for your business.
Summary
Building a brand is a lot like building a home. From pouring the foundation to the final inspection, it's a process that requires a systematic series of steps to create the finished product.
Building Your Brand with Home Builder Marketing
Brands don't build themselves - especially online. They start with a well-thought-out plan and are meticulously crafted along the way to ensure a great finished product.
For more information on how we can help your home builder marketing strategies contact us today.
$('.post-single--social-mobile ul').html($('.post-single--social ul').html()); $('.post-single--social-mobile ul').find('li:first-child').remove(); $('.post-single--social-mobile').find('li').css('width',(100/$('.post-single--social-mobile').find('li').length)+'%'); setTimeout(function(){ $(".post-single--social-mobile").addClass("mobile-slide"); }, 2000);