Understanding The Hottest Trends In Digital Marketing
Did you know that digital advertising spending is predicted to reach $113.2 billion by the year 2020?
Digital marketing is following close on the heels of print marketing. Each year, new trends pop up in the digital marketing industry. Keeping up to date will make or break your marketing plan.
Read on to learn about the hottest trends in digital marketing.
Visual Content Marketing is Huge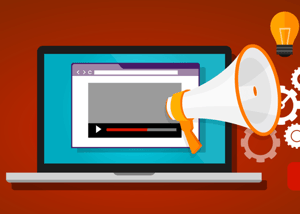 Visual content marketing is still one of the major trends in digital marketing. One of the most important parts of marketing is engaging with your customers.
While written content is one way to engage your customers, your users may be looking for more. What's a better way than incorporating live video or images into your marketing plan?
Live Video
Consumers respond well to visuals. With video marketing, they're able to view the product and see it being used hands on. In fact, four times as many users would rather watch a video on a product than read about it in a product description, for example.
With the recent updates in Facebook and Instagram video, it's much easier for marketers to utilize live video into their marketing campaign. Video also gives customers a way to engage directly with a brand.
Visual Content
Just like live video, consumers would rather quickly scan an image than read through a long post. Images are more likely to be shared across social media platforms, as well.
While you should still create insightful written content in order to boost your SEO and keep your presence online, incorporating images will keep your customers engaged. Plus, you'll be able to generate new leads once the images are shared across all platforms.
Stuck on which type of visual content to incorporate into your marketing plan? Think of infographics that can provide potential customers with vital information. Things like product photos and visual guides are also popular with consumers.
Mobile Marketing Can't Be Ignored
You can't mistake that mobile marketing is one of the trends in digital marketing this year. In fact, 60% of searches are now done from a smartphone or another mobile device. So if you're not focusing on this area of the market, you're doing yourself a disservice.
Mobile Advertising
We all have our cell phones on us at any given time. So more and more marketers are taking advantage of this fact this year. As one of the trends in digital marketing, mobile advertising is booming.
One of the easiest ways to market to smartphones is through SMS marketing. Sending text messages with sales information and coupons puts a brand directly at the fingertips of consumers.
Mobile apps are also booming. In fact, recent statistics show that 86% of consumers' time is spent on mobile applications.
Building advertisements within mobile apps will show lots of growth this year. Marketers should focus on promoting ads that will offer a customer more information or a special deal.
Mobile Websites
As stated previously, most searches are done on a smartphone. Therefore, if your brand is being searched on a mobile device, you want to ensure that your website is able to be viewed on such a device.
Many companies are now moving towards what is known as a "mobile first" website design. This means that they're building a website that is first able to be viewed on a smaller device, and then as people move to their desktops and laptops, they're able to view the site there as well.
Mobilized Email
Email is still one of the easiest ways to reach a target audience. But when focusing on a mobile email as opposed to email opened on a desktop computer, you have to take factors into consideration.
If a consumer is opening a quick possession email on their mobile device, they have to be able to quickly read the information and take action. The most effective way of converting a customer is by providing the call to action within the first few lines of the email.
Any buttons located in the email should be large enough that the customer is able to tap it. Formatting your emails in a way that consumers can easily read and convert is something that should always be thought of. When crafting an email, think of things such as fonts, subject lines, and images that are supported on mobile devices.
Artificial Intelligence
Yes, this is one of the trends in digital marketing this year. When you utter the words "artificial intelligence" many marketers get scared. They believe that this means the end of the human marketer. But this isn't the case.
Artificial intelligence (AI) is used as a tool that can actually help marketers with their marketing plans and campaigns. In fact, this year it's going to become a necessity for marketers to fulfill all of their tasks.
There is tons of data that needs to be processed. And because there's so much data present, human beings would never be able to map out all the information flying in. Having a lot of data is never a bad thing, but it takes time from marketers to sort it all out.
Artificial intelligence collects data and sorts it. Then it processes the data for marketers to use to their advantage. It also takes a look at trends that marketers can use to create future campaigns.
Some examples of AI used within the marketing industry include:
Predictive analytics - AI can take past histories and use them for future recommendations. Things like past purchases can help marketers tailor marketing tactics to specific audiences.
Chatbots - This use of artificial intelligence allows you to forgo the traditional customer service phone trees and move to something a little more user-friendly.
Take Advantage of Automation
Some of the tasks of a marketer are mundane and repetitive. These tasks take up time that could be spent on planning marketing campaigns.
Marketing automation is one of the trends in digital marketing that is going to grow significantly this year. Many marketers are using this software to keep things such as social media posts, email campaigns, and websites running smoothly.
And while this may sound like blasting potential customers with impersonal emails and posts, there is a way around it. Remember we discussed the importance of artificial intelligence? Automation software uses AI to create targeted posts and emails that will be personalized directly to a specific audience.
There are several ways that marketers can use marketing automation to their advantage.
Email Marketing
Sending out batches of emails constantly taking up your time? That time can be used for more important things as you let automation software take care of it for you.
Automated software personalizes emails to target audiences. And not only this, you can send out more emails at different stages in a customer's journey. For example, as soon as a customer subscribes to your email list, you can use software to automatically send out a personalized welcome email. Or, you could build a realtor list and send out updates on new lot releases each month.
Retargeting
Automation spans farther than just email marketing. You can also use automation to bring back customers that recently left your site without making a purchase or converting.
Known as retargeting, you can use automation software to post ads in places your potential customers will see them. The software will automatically target these users so you won't spend time doing so yourself.
Lead Generation
Finding new leads can be a daunting task for any marketer. That's why automation software is a necessary tool. Many marketers are using automation this year to find new leads based on past purchasing history and the like.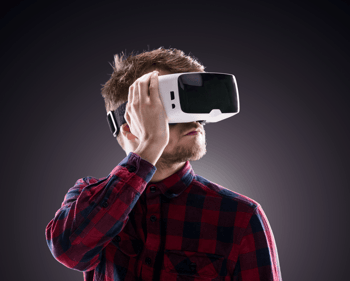 This should be a major goal for you. Without lead generation, where are all your new customers going to come from?
Virtual Reality
Like artificial intelligence, this may seem like a huge stretch as one of the trends in digital marketing. But with new applications and devices allowing users to transform their reality, it's not that far off. That's why virtual reality is becoming one of this year's trends in digital marketing.
So how can you incorporate virtual reality into your marketing plan? Marketers will be using virtual reality to give consumers a tour of the product or service that's being sold. This puts the consumer directly into the reality of purchasing a product. For example, new home builders can use this to their advantage.
Why not incorporate a virtual reality platform to allow potential buyers to view their dream home prior to the construction phase? Giving the customer the power to virtually walk through their future home and make adjustments to finishes and upgrade choices, could potentially save a lot of money and time in the building process.
Your potential customer would no longer need to "envision" their dream home off blueprints, but interact directly with the home before they make a purchase.
Keeping Up With Trends in Digital Marketing
In a changing world, the trends in digital marketing are moving along with it. Now that technology is becoming even easier to access, more consumers are looking to mobile devices and the like to make purchasing decisions.

So how can you incorporate these trends in digital marketing into your marketing plan? Depending on your industry, it shouldn't be too hard to keep up with these new trends.

Trends like virtual reality and live video streaming will make it easier for consumers to make a decision about their purchases. Artificial intelligence and marketing automation will both be tools that marketers can use to enhance their skills.

What are some other trends you've noticed this year? Let us know in the comments.

Originally posted Dec 15, 2017, updated July 4, 2018

$('.post-single--social-mobile ul').html($('.post-single--social ul').html()); $('.post-single--social-mobile ul').find('li:first-child').remove(); $('.post-single--social-mobile').find('li').css('width',(100/$('.post-single--social-mobile').find('li').length)+'%'); setTimeout(function(){ $(".post-single--social-mobile").addClass("mobile-slide"); }, 2000);