How to Optimize Instagram as a Marketing Tool
Gone are the days where social media platforms were a past-time. Millions of businesses now use social media for link-building, connecting with their consumers, and creating an online presence.
With that said, are you where you need to be? Are you using a social media platform like Instagram as a marketing tool? If you're not, you should stop whatever you're doing and make an Instagram account.
It's more than a place to post your selfie photos. Your home builder business will really benefit from using Instagram for digital marketing.
Why Use Instagram as a Marketing Tool?
As of January this year, Instagram now has over 500 million daily users. The platform has over 800 million monthly users. There are also over 2 million advertisers and a majority of these come from small businesses.
You can easily reach out and engage local users with Instagram. You don't want to miss out on those potential customers!
Instagram is growing as one of the most prominent platforms for home builders to engage with potential home buyers. It sits right up there along with Facebook, YouTube, and Twitter.
There is the saying that a picture is worth a thousand words. Instagram allows you to focus on the visual side of your home builder marketing with photos and videos. It's the exact opposite of Twitter, which emphasizes short bursts of text information.
Using Instagram as a home builder is a natural fit because what you're selling is a very visual experience. You have many home models to choose from and features to consider. People will love imagining what their life would be like in one of your new homes. It gives them inspiration for what they want in their ideal home and the style they're most interested in.
Optimize Your Logo
One common mistake businesses make is that they try to fit their whole logo as a profile picture. Avoid doing this because Instagram crops profile images into a small circle. This limits the space you have so use it to your advantage.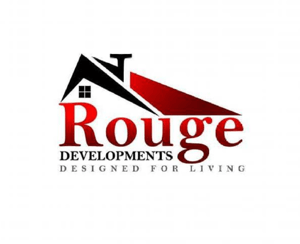 Instead of fitting the logo image and text of your brand, focus only on the image.
People can identify a good logo even without any words accompanying it. Look at the logos ofMcDonald's and Nike - those are identifiable from a distance.
Make sure that the image is in the centre of the circle. This optimizes as much space as possible. This will help your audience recognize your posts at a glance. They don't have to squint to see who's posting images they find engaging. It also helps newcomers connect with your profile.
Don't Forget to Edit Your Bio
Many companies make an Instagram account and start posting pictures without a second thought. Don't make this mistake. You need to establish professional standards, ones that match with your brand. Before you start using Instagram as a marketing tool, fill out your profile bio.
You're a business, therefore, take the time to let that show. Let your company's tone and theme shine through your bio.
If you are the type of home builder that focuses on a younger demographic, don't be afraid to experiment with how you present yourself! However, If you aim for the 30-49 age group then you may want to keep to a more professional tone.
This is also the space to link your audiences to other social media platforms you use. Do you use Facebook and Twitter as well? Your bio page is where you can share those pages with your audience. Adding a link to your latest promotion is a good idea too!
One thing to keep in mind: you can only have one link in your profile. However, there are some third-party softwares for Instagram you can try to add in multiple links. Or, you can update your bio as needed, like when you're running a new promotion.
Edit Your Photos
As mentioned, Instagram focuses on images and videos. Your audience will judge you according to the quality of your posts. Using Instagram as a marketing tool means using high-quality photos and great video content.
You can take photos using your phone or maybe even a professional DSLR camera. Don't post your pictures right away, though!
Instead, take the time to edit your photos for optimal lighting and add appropriate filters. The only images we would recommend you not spend a lot of time editing would be "real" images; things like the crowd at your new show home opening, a behind-the-scenes look at your team - images that allow your audience to see the more human side of your company. Keep it as real as possible.
This is important because people remember good images more than they do things they read. People only remember 10% of what they read, but add a picture and their memory increases to 65%. It's partly why Instagram is such a powerful marketing tool.
You can also save time by saving templates to make it easier and faster to edit photos on your computer. This is a good strategy if you plan on releasing a lot of content per week. You can now drag and drop photos to apply edits and filters in popular tools like Adobe Photoshop. Doing this will let you edit more photos in much less time than if you were to edit them one-by-one.
Separate and Schedule Your Tasks
Here's something you normally don't hear: don't multitask.
Did you know that even light multitasking causes people to take a longer time to finish their work? The brain has to switch its focus and slows down as it adjusts to each new task.
What does this mean for Instagram marketing? Using Instagram as a marketing tool boils down to two tasks:
Creating and scheduling content

Engaging with your audience
You do not want to do both at the same time. Our recommended strategy is to focus a day or two to first create and edit your content. Instagram now allows third-party posting directly, and there are some tools to help you schedule and make it a lot easier. Our favorite tool, HubSpot, is rolling out an Instagram integration very soon.
Now that you've made and scheduled the content, schedule time when you can get on the Instagram app to engage with the audience. This includes sharing posts, replying to comments, and linking your work to other social media sites.
By splitting the work in half and focusing on one at a time, you'll get more done in less time. You'll have the luxury of taking photos, editing, and adding hashtags and captions without distractions.
Don't Overwhelm Your Audience
You want to reach out to your audience and establish your online presence. This is why you're using Instagram as a marketing tool, after all. The problem is that you can post too much without even noticing it.
Overwhelming your audience will turn them away. They might get tired of seeing your posts every time they scroll through Instagram. You don't want to shove your content in their faces all the time.
How do you balance the frequency of your posts? Most businesses start by posting two images or videos per day. This is a good baseline to see how well your audience reacts to your content.
From there, you can start experimenting. Try reducing your posts per day or increasing them. Jot down how this changes your engagement with the consumers. Tracking is your key to success with any marketing campaign.
Instagram has a bounty of analytic tools and you'll find great third-party tools too. Use these to your advantage. Learn what time your audience is online and when they tend to engage with your posts.
Use and Create Great Hashtags
Instagram uses hashtags similar to Facebook and Twitter. Hashtags help users find online content and it lets you set trends with your audience. A lot of Instagram accounts rise and fall because of the way they use this simple but powerful tool.
The key is to create interactive hashtags. You want creative hashtags that people want to use. When using Instagram as a marketing tool, you need hashtags that market themselves more than anything.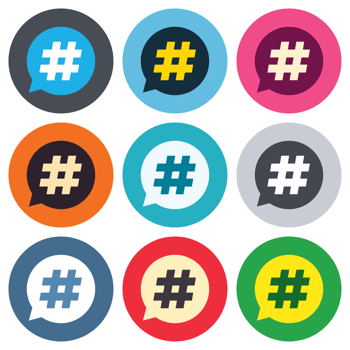 This means using hashtags that encourage people to share your posts or make their own posts that market your content. Use popular hashtags like #newhome #homedecor #homeideas #homedesign that spread awareness to a large audience and are relevant to your posts. This will increase the change of people engaging with them.
How many hashtags should you use per post? Facebook benefits from only one hashtag with each post (if that). Twitter, in particular, works best with one - three hashtags per post since it offers very limited space.
This is not the same when using Instagram as a marketing tool. Instagram benefits from having multiple hashtags at the same time. To get the maximum effect, use nine hashtags per post. Try to use a mix of popular hashtags and localized ones to reach potential customers around you.
You can also save time by keeping a list of hashtags that you can copy and paste when posting on Instagram. Prepare your list of hashtags so you don't have to waste time typing each time you post, and keep it organized for different types of posts. You don't want the exact same hashtags on everything you put up.
Plan How Your Gallery Will Look
When using Instagram as a marketing tool, keep in mind that the first thing people will see is your gallery. This means you don't want to post random things without planning ahead. You should plan how your gallery will look.
Some profiles take this to a whole new level. You've probably seen celebrities take a single photo and cut it down so that they can reconstruct it on their gallery using multiple posts. It's an art and one that few people do well. But it's definitely worth trying! The next time you have a special promotion, tease it on your gallery by posting a clue each day until it's fully revealed.
The structure isn't the only thing you have to look out for when using Instagram as a marketing tool. You also need to plan what message your gallery sends to audiences even when they only get a quick glimpse of it.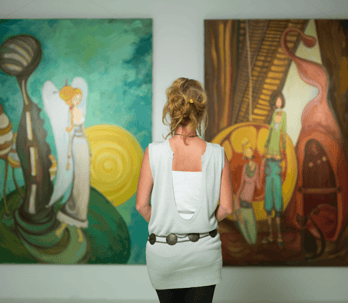 This means avoiding posting everything you have. List the things you want to focus on and the themes or messages they carry. You might want to focus on posting new quick possession home for sale, new deals, and new content.
Keep consistent with the message and themes you are going for. This lets your audience know what kind of content they can expect when they follow your Instagram account. Don't be afraid to post announcements and events, but stay as consistent as possible with your content.
Cross-Promote on Other Platforms
Back in 2012, Facebook acquired Instagram. It also links directly to YouTube and Twitter. That's four different social media platforms, all linked together, so use them as a bundled network instead of treating them as individual niches.
Going on either Facebook or Instagram, you will see the option to instantly share your content across both. Small businesses benefit from this while others turn this feature off, opting instead to pick what content to share on both sites.
Our recommendation? The better tactic is to re-purpose content before sharing it on another platform.
Remember that some of your audiences may not have an Instagram account. You can reach them by sharing that content across other platforms like Twitter or Facebook.
As mentioned, Facebook posts with only one hashtag perform well while on Instagram the magic number is nine hashtags per post. This means you shouldn't simply share the content, because they don't mesh well with the other platforms.
Use the same photo you posted but take the time to edit the caption and hashtags. This lets you optimize Instagram as a marketing tool.
Don't forget that you can also link your YouTube channel to your Instagram account. As a matter of fact, videos are becoming more popular on Instagram and there has been an 80% growth in video posts since 2016.
What's the optimal length of Instagram videos? Surprisingly, a 30-second video is the average limit that the top 20 engaging accounts stick to. This guarantees the most views from your audience.
Use Instagram's Free Tools
Another great thing about using Instagram as a marketing tool is that it comes with a lot of free tools. Business accounts come with a back-end that lets you analyze how well your posts are performing. You can see how your audience engages with your content.
Some of the details you will see using the free tools include:
When your content gains attention

What kind of posts are popular

How many times people share your content

Manage comments and shares

If you plan on focusing on Instagram as a marketing tool, you'll want to look for some third party tools too. Some of the best ones do cost money but you'll benefit from the analytical data they give you. You can see in an instant if your current Instagram strategy is working or not.
Engage with Your Audience
Lastly, but most important, make sure to engage with your audience. This is the part that makes Instagram worth the effort and time. Like Facebook and Twitter, Instagram lets you communicate with your audience in a direct manner.
It's surprising to see how many businesses forget this step. A lot of people focus solely on creating and sharing content, and they forget to reply to comments.
Another great way to engage with your audience is by using Instagram Stories to give them a behind-the-scenes look at your business. Make sure to post screenshots of your gallery and hide your latest posts. Your followers will want to come and see what they've missed.
You can go Live as well, which will notify all of your followers so they don't miss out! Try using this feature to create some real-time buzz during show home grand openings and community events.
Learn More Digital Marketing Tips and Tricks
Using Instagram as a marketing tool is only the beginning. You can widen your reach and connect with your audience with an even greater range of online tools. There's YouTube, Facebook, WordPress and more.
If you don't know where to start or if it all seems overwhelming, don't fret. We've got you covered.
We can help you identify the best online strategies for your business. Feel free to contact us. We will always be available to answer questions and help you get started.
$('.post-single--social-mobile ul').html($('.post-single--social ul').html()); $('.post-single--social-mobile ul').find('li:first-child').remove(); $('.post-single--social-mobile').find('li').css('width',(100/$('.post-single--social-mobile').find('li').length)+'%'); setTimeout(function(){ $(".post-single--social-mobile").addClass("mobile-slide"); }, 2000);