9 Interesting Inbound Stats You Should Check Out
If you're new to the concept of Inbound Marketing, then prepare to take some notes because Inbound Marketing is the new way of doing business and if you're not a part of it, you're missing out on more sales, higher ROI, and more customers to your showhomes, and here are the stats to prove it.
Read time: 5 minutes

Level: Intermediate

Skip to the section you're most interested in:
Wait...What is Inbound?
Let's step back for a second and talk about what Inbound actually is:
Inbound Generates Leads: Traditional outbound marketing where you buy radio ads or media and pray for show home visitors makes measuring results tough to do. Inbound marketing is more powerful. It's focused on naturally drawing active home buyers to your website and getting their permission to market to them. The result? A bigger funnel and more qualified leads.
Inbound Builds Awareness Through Content Marketing: The right content is published in the right place at the right time — helping the home buyer move along their journey to ultimately buy a new home. Content is created for every stage of the funnel so that buyers can find the helpful information they need, and it positions you as the authority in your market. Why would they buy from another builder if you're teaching them everything they need to know?
Marketing includes content creation, email campaigns, responsive website design with search engine optimization, content management, customized software, social media strategy and implementation, social media advertising, and lead management.
Inbound Gives Results: The Inbound methodology provides metrics and performance reporting on a consistent basis. Marketing in the digital age has become more of a science than an art. There are numerous key performance indicators for every step in the process that must be measured, tracked, and analyzed. After all, you can't improve what you don't measure. The right agency will make the entire program more efficient over time and can increase your profits by an estimated 5-10%.
So now that you know what Inbound marketing can do, let's talk about what it's actually done: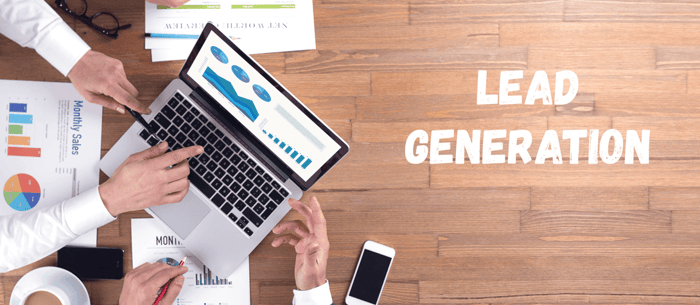 1. Your Blog Increases Lead Generation
Inbound marketing leverages buying behaviour to attract, convert, close and delight your customers. But how is this even done, you ask? Through CONTENT. And what better way to add content to your website than through a blog!
B2C (business to consumer) companies that blogged over 10 times per month got more than four times as many leads than those who blog only four to five times per month. If you're not blogging, you're not making connections with your customers. Blogging allows them to get to know your business in an un-intrusive way. Since 90% of searchers haven't made their minds up about a brand before starting their search, and only 29% of people even want to talk to a salesperson to learn about a product, having an active blog is imperative.
2. Inbound Marketing Increases SEO
Want to get a jump on a higher ranking with search engines? Published blogs give websites 434% more indexed pages and 97% more indexed links! These higher rankings translate to more traffic to your site. Since Google is always looking for fresh, quality content, the approach of inbound marketing through blog post content generates a much higher ranking for your website.
3. First Page Ranking
Speaking of higher rankings, 75% of users don't even look at the second page of search results, so it's even more important to create compelling content that Google will bump to the first page.
4. Social Presence = More Interaction
The Content Marketing Institute reported that 8 out of 10 people identify themselves as blog readers, and 23% of their time online is spent on social media sites. With more and more people spending their time reading content online, it's vital to have an active blog and a presence on all relevant social media networks.
5. Images Increase Views
60% of the population are visual learners. This means most people learn through watching rather than reading. Your website may have some very good informational content, but if it's not surrounded by proper imagery at the appropriate location, readers will be less enticed to keep reading.
6. Good Content Decreases Bounce Rate
Statistics show that people only spend 10-20 seconds on your website before leaving if they don't find anything of value on it. Making sure your inbound marketing content is clear and focused is key for a low bounce rate. With proper and concise content, you can convince the reader to stay on your website longer, which, in turn, will gain traction with your SEO endeavours as well!
7. Paid Ads Are Being Ignored
According to Search Engine Land, 80% of people ignore Google-sponsored ads. Since Google continually makes changes to their ranking algorithm, good marketers have paid attention to these changes by providing educational content like blog posts and video to attract readers. They know that content marketing gets three times more leads than paid search advertising.
The bottom line is that people don't want to be sold to. They are searching for information so they can make a smart and well-informed decision on their buyer's journey.
8. Lower Costs on Leads
Think acquiring Inbound leads costs more than acquiring outbound leads? Think again. According to Search Engine Journal inbound leads cost 60% less than outbound leads. And with the amount of waste associated with traditional material such as flyers, it's obvious that Inbound marketing provides more value to the consumer and the efforts are trackable.
9. Consumers Buy Into Inbound
Inbound enhances the buying journey instead of interrupting it. Only 29% of people actually want to speak to a salesperson to learn more, while 62% of people will look for information online. Furthermore, buyers will view at least 3 to 5 pieces of content before deciding to speak with a salesperson. It's no wonder that Inbound marketing generates three times more leads than traditional methods.
The stats don't lie. Inbound Marketing is a powerful system to contend with. It delivers results with trackable metrics, increases traffic, captures more leads, and closes more customers.
Without the support of a specialized marketing agency, you could be missing countless opportunities to promote your home building business, engage with
your audience, strengthen your online presence, and draw in more prospective home buyers who are eager to buy from you.
If you haven't considered partnering with a home builder marketing agency before, now might be the time! Contact us today to get started.
Originally published May 7, 2019
$('.post-single--social-mobile ul').html($('.post-single--social ul').html()); $('.post-single--social-mobile ul').find('li:first-child').remove(); $('.post-single--social-mobile').find('li').css('width',(100/$('.post-single--social-mobile').find('li').length)+'%'); setTimeout(function(){ $(".post-single--social-mobile").addClass("mobile-slide"); }, 2000);