9 Tips To Improve Your Facebook Marketing Strategy
Facebook has over 2 billion active users and the average user spends just under one hour on it each day. It's currently the world's most popular social media platform.
With Facebook, businesses can reach more people, spend less on advertising, and target their desired audiences. This is more efficient and cost-effective than other, more traditional forms of marketing. Billboards, flyers, and print ads are quickly becoming a thing of the past.
Gain momentum on Facebook and your audience will view you as an industry leader. Wouldn't it be nice if they'd also share information about your products, services, and promotions?
Offer value to your customers and they'll practically do your advertising for you!
Thanks to social media, word-of-mouth marketing is now prevalent online.
To improve your brand's identity, increase sales, and gain more customers, you need to get your Facebook marketing strategy rolling. Yesterday.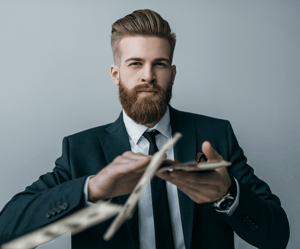 Take, for example, one of our clients. This home developer experienced massive success in only six months. Their Facebook fans grew from 2,248 to 3,592 and their e-mail list expanded from 405 to 1420 contacts.
Do you think this improved their ROI?
Absolutely.
Was the success attributed to an awesome marketing strategy?
You bet.
How would you like to experience similar results? Read on and learn our how you can improve your Facebook marketing strategy.
1. Set Objectives
You've heard it a million times:"a goal without a plan is just a wish."
Each company has different marketing aims. You have to identify your top priorities as a home builder.
For example, you can choose to:
Raise awareness about a new community development


Attract visitors to a show home opening


Generate more leads


Gather customer feedback


Educate your target audience about buying a home


Engage with a customer


Improve your visibility and reputation online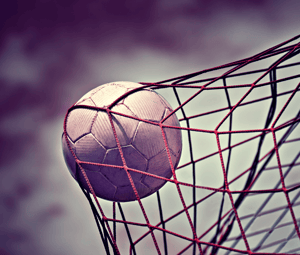 The key is to develop your goals with the SMART framework in mind. That is, make sure that they're Specific, Measurable, Attainable, Relevant, and Time-sensitive.
The specific goal of drawing 50 new guests to a show home opening is far better than "attracting visitors". Do you want these visitors over a month, a year, or perhaps the weekend? Remember, to keep your goals time-bound.
How many leads did you convert with your last billboard or radio advertisement? It's nearly impossible to say. Facebook makes measuring and analyzing your marketing efforts simple.
And, after all, we can't improve what we don't measure.
We'll talk more about how to measure success on Facebook later. For now, remember to communicate your goals with your marketing and sales team. It's vital that everyone's on the same page.
2. Know Your Audience
Not everyone will like what you have to offer. So what?
Facebook is advantageous because it allows you to connect with your target audience. Do you know what that audience looks like?
If you don't know who to target or how, you're wasting both time and money with your marketing efforts.
Create a semi-fictional representation of customer your ideal buyer's features. Consider the following:
gender

age

location


profession


salary

lifestyle

marital status


common problems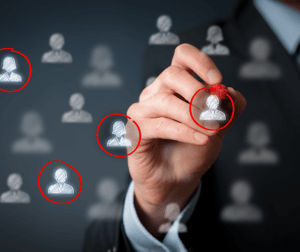 Do you know what type of person is most likely to convert from a visitor to a lead, and then from a lead to a customer? The better representation you have, the lower it will cost you to acquire new customers.
As more people follow your business page, you'll have a larger sample to draw data from. Use the audience insights tool to find out your followers' demographic information. This will make it easier to shape your tone of voice, provide relevant content to your audience, and accomplish your marketing goals.
Understand your customer so you can help them identify and solve their problems. If they know, like, and trust you, they'll be way more likely to buy (and, share your content)!
3. Create Valuable Content

Earn your audience's attention by sharing valuable content with them.
Remember, it's easy for people to ignore you online. With so many competitors, you've really got to work for those clicks, likes, and subscriptions. Shift your paradigm from the interruptive, promotional ways of traditional marketing and take on a more educational approach.
Share information with your followers that is so useful to them they just can't ignore it. Teach them about the home buying process, communities you build in, finances, and more. This will make potential customers want to return to your page time and again.
You've heard of the law of reciprocity - use it in your marketing strategy! Offer your followers community guides, budgeting worksheets, and more, in the form of e-books, checklists, blog posts, and videos. Create what is easiest for to create and what your audience responds to best. Oh, and don't forget - this valuable information should be gated content.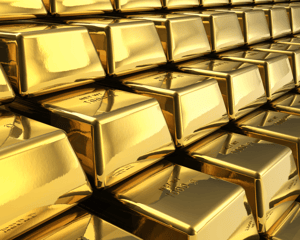 All it takes is one unique, high-quality image to gain their interest. Or a helpful guide that helps to resolve a problem.
4. Advertise Your Best Content
There are many reasons to invest in advertising on Facebook. It can help increase online engagement, number of leads, and improve conversion rates. The better the ad, the more likely people will interact with your brand. Facebook ads have become a popular Facebook marketing strategy for one simple reason: they work.
However, you don't have to use paid advertising for every post you create - this could get expensive. We recommend the following guidelines. You should consider boosting a post if:
it drives traffic to your website.


it promotes a business product or service.


it boosts online awareness of a time-sensitive campaign for your business.


it includes an offer that entices people to subscribe to your mailing list.
The amount you spend on an ad will relate to the number of views or impressions you receive.
You pick your target audience, location, and their interests to filter your reach. Remember the buyer persona I mentioned earlier? Having a clear picture of this will help you target your ads more effectively.
For more advanced targeting, make sure to download Facebook's tracking pixel.
This tool allows you to show ads to people based on actions they take on your website. Also, you can see actions people take after seeing your ads!
Still wanting to pay high prices for radio advertising that targets literally everyone? Didn't think so.
Remember, you always have to measure and optimize when it comes to advertising. Facebook Ads should always provide a good ROI.
5. A Call to Action
Never underestimate the power of a good call to action.
It's like a psychological nudge for an audience to perform an action. Unfortunately, many marketers overlook the call-to-action on a Facebook page.
Yet, your audience would respond with your brand more if you pointed them in the right direction.
Think carefully about what you want them to do on your Facebook page. Do you want them to like your page? Share a post? Leave a comment? Maybe you want to encourage them to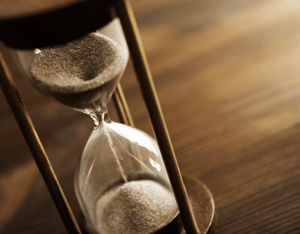 visit your website?
Use phrases such as "Join", "Like", or "Click here". You might be surprised by the response.
6. The Right Timing
Timing is everything, especially in marketing.
You can't expect a Facebook marketing strategy to work if you publish posts at the wrong time of day. Your message will be mercilessly pushed to bottom of your audience's news feed, or not shown at all (thank you, mysterious Facebook algorithm).
How do we avoid this?
When you're starting out, try posting at times when your audience is most likely to be online. Start out between 1 p.m. - 4 p.m. to maximize a post's reach. After all, traffic is thought to build after 9 a.m. with a peak time of 3 p.m.
Keep this in mind: our suggestions for times are simply that, a suggestion. There's really no universal standard for posting times on Facebook.
For this reason, you're going to need to discover when your audience is online. You can do this by visiting your Facebook page's analytics. Simply click on the insights tab, navigate to "posts" on the left sidebar, then click the tab that reads "when your fans are online". Check this regularly and adjust your posting schedule accordingly.
Finally, share content when it's relevant to the season or current events. For example, re-work a blog post about budgeting into a "Christmas Budgeting Checklist". However, don't post during times when people are going to be busy ( i.e. Christmas itself).
7. Measure Success
In marketing, measurment is key. You won't know how to make things right if you don't know what's going wrong. That's why it's so important to measure your success, and your failures. We talked a little bit about measurement earlier, but how do you do it properly?
Take a look at the type of social media content your audience responds to on Facebook. Also, review the content they ignore, so you can remove it from your Facebook marketing strategy.
An effective way to measure your Facebook results is by creating a campaign landing page. You can then review the amount of traffic that visited the page and led to a conversion.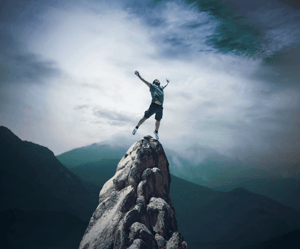 The analytics will determine the effectiveness of a Facebook marketing strategy. You can then grow from that success or go back to the drawing board for a new approach.
8. Promotional Competitions and Interactive Posts
It's only natural to want to encourage people to start talking about your brand or products.
Yet, it may be easier said than done when developing a Facebook marketing strategy. The best way to get people talking is by giving them something to talk about.
Interactive Facebook posts will encourage your audience to engage with your brand. It shows an audience how they can use a product in a new or different way, which will boost your reach.
Want to boost brand awareness and engagement?
Consider creating a competition.
For example, one of our clients created a contest to increase visits to their show homes. The participants were required to take a "selfie" at their show homes to be eligible to win prizes.
It's a simple, fun, and shareable idea.
Think about how you can get people talking about your company. Do this with new home models, communities, show homes, and more!
Everyone likes something for nothing and everyone likes to win! People often come running when they hear the word "contest". The free giveaway could actually make you more money in the long-run.
However, please be aware of this: although competitons are a great way to gain new followers, you must avoid posting "engagement bait". Facebook recently announced that posts begging for likes, comments, and shares will soon be penalized with a lower reach.
9. Utilize Automation in Your Facebook Marketing Strategy
Once you know what does or doesn't work, you can focus on the automation process.
As we said earlier, timing is everything. The last thing you will want is to miss out on a marketing opportunity because you were too busy to publish a post. Facebook allows you to schedule posts for the future. You don't want to miss out on peak times, so create and automate your Facebook posts in advance when you can.
Then you can shift your focus on the creation of the next campaign while reviewing the analytics for each post.
Check out the best social media tools to aid your marketing efforts.
There is no one-size-fits-all marketing campaign. Every home builder will have different wants and needs.
Yet, it's essential to set defined goals so you can determine your success. This means publishing relevant content at the right time and to the right audience.
You can either opt for organic reach or pay to target your demographic. Either way, you'll need to develop creative, interactive posts that get people talking.
Don't be afraid to offer a free giveaway or include a call to action, as it could catapult your brand's engagement. Once you've done all that, all that's left is measuring the campaign's effectiveness.
The more you learn about areas of improvement, the more likely you are to create the right campaign.
Follow these steps and your Facebook page will soon be a well-oiled marketing machine!
Do you want to gain a competitive advantage over your industry rivals? Don't hesitate to contact us today at Marketing Ninjas.
Originally posted January 9, 2018, updated April 25, 2018.

$('.post-single--social-mobile ul').html($('.post-single--social ul').html()); $('.post-single--social-mobile ul').find('li:first-child').remove(); $('.post-single--social-mobile').find('li').css('width',(100/$('.post-single--social-mobile').find('li').length)+'%'); setTimeout(function(){ $(".post-single--social-mobile").addClass("mobile-slide"); }, 2000);