How to Create Your First Instagram Marketing Strategy
When used correctly, Instagram is a powerful marketing tool for people in every industry, including home builders.
Keep reading to learn everything you need to know about creating your first Instagram marketing strategy.

Why Instagram?
First off, let's discuss briefly why Instagram is such a great marketing platform.
Recent studies have shown that interactions with brands on Instagram are 400% higher than interactions on Facebook or Twitter! It yields 58 times more engagement per follower than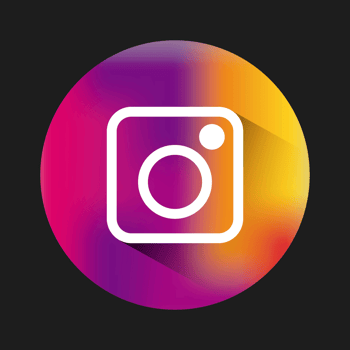 Facebook and 120 times more per follower than Twitter.
Hundreds of millions of people use Instagram every day. If you aren't taking advantage of the platform for marketing purposes, you're missing out.
Get Prepared
It's important to take time to determine the purpose of your Instagram account and who you want to reach with it.
People have a number of different motivations behind their Instagram marketing strategy, including the following:
Increase brand awareness

Showcase employees and recruit new talent

Increase customer engagement to enhance sales

Showcase products and services

Share company news

Connect with influencers who can help grow your brand
What's your motivation? You don't have to pick just one reason, but you should definitely think about why you want to use Instagram for marketing before diving in.
Establish Your Account
After you've decided the primary goals for your Instagram account, go ahead and set it up! Make sure you utilize the bio section on your profile, too. This lets your followers know who you are and what you're all about; it's also a great place to include a link to your website.
Now, you're ready to start sharing content.
Instagram allows you to share photos and live and pre-recorded videos. You can also share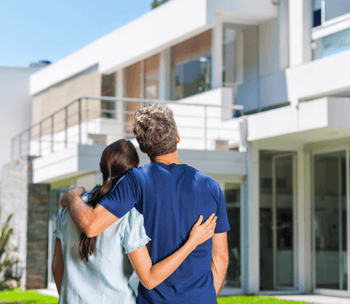 "Instagram stories," which are videos and photos that will be deleted after 24 hours - similar to Snapchat. This is a great way to humanize your brand and give your followers a behind-the-scenes look at the type of builder you are.
Brand perception is everything in the social age.
Tips for Building Your Instagram Marketing Strategy
Not all Instagram content is created equal, but there are a number of tools you can use to make sure you are putting out great content that will help you achieve your business andmarketing goals.
Read on to learn what you can do to create the best Instagram marketing strategy for yourself as a home builder.
Use Hashtags
Hashtags (#) are crucial to reaching future customers on Instagram.
Use hashtags to categorize your photos and videos. They will also help prospective customers find your account more easily.
Creating your own hashtags for your business is great, and will be discussed below in more detail. In addition to creating business-specific hashtags, though, you should also take advantage of popular ones that lots of people are already using and looking for. A couple of common hashtags you can start with are #motivationmonday and #tbt (throwback Thursday - great for highlighting past show home openings and events).
It's also a good idea to see what other hashtags people in your field or in your city are already using. Find one that works well and use it often so that when people look it up, your posts are all over their screens.
Time to Integrate
Even though you're new to Instagram, you don't have to start from ground zero. Instagram has hundreds of millions of active users -- some of which you already know.
When setting up your account, take a moment to identify your customers who are already using Instagram. They can easily become your first followers!
Instagram has a "follow all contacts" feature that will allow you to easily reach out to all your customers who use the app. Once you follow them, at least some are sure to follow you back.
In addition to integrating existing customers, you can also integrate your Instagram content with your email and content marketing strategy.
Embed live Instagram content in your email campaigns to make them more engaging and relevant. Or if you're running a contest or promo, embed some of those Instagram posts into a blog post as an update. This helps give people a more human view of your company, and because it's curated content, it's a lot easier for you to put together.
Encourage Follower Engagement
Instagram's algorithms sort posts in such a way that content that is engaged with the most will show up first. If you want to expose your account to more people and grow your following, engagement is crucial.
Feeling lost on how to best engage your followers? Don't worry. There are lots of things you can do to encourage people to engage with your content:
Ask questions and invite people to share their opinions on your business. Whether you're asking about a customer's favourite home model or simply asking them what features they'd like to see more of, people love to tell you what they think.
Run contests. You can have people engage with your posts in different ways to enter - like the photo, comment, use a certain hashtag, tag friends, etc. Contests are a win-win situation; you get lots of publicity and the winner gets something special in return.
Create an interactive hashtag and tell your customers to use it when they post about your company. You'll get lots of free publicity this way.
Tease your latest posts in your Instagram Stories - take a screenshot of your page and block out the ones you want them to see. New home model and show home announcements are perfect for this - they'll come back to your profile to check them out!
Interact With Users
If you're asking your followers to interact with your posts, it's important that you also interact with theirs.
Make sure you respond to comments in a timely manner and be sure to pay attention to what your followers are doing outside of your posts.
It's also important to like and comment on your followers' posts and let them know that you're paying attention to them. You can even repost their photos and videos if they're relevant to your business' purpose. You're more likely to stay in the forefront of their minds if you are active on Instagram and show an interest in what they're up to.
Don't Overwhelm Your Audience
Being an active user is important, but make sure you don't bombard your followers with constant content.
Overdoing it on posts can negatively affect your business, as people might start unfollowing your account altogether if they start to feel annoyed.
To avoid this, aim for a healthy posting balance - recent studies show seven posts per week is the magic number. With this amount of posts, you'll definitely be remembered by your followers, but they also won't feel smothered.
Change It Up
The great thing about using Instagram for marketing is that you get to be creative and think outside of the box.
If you're constantly posting photos of the same person or photos that are taken in the same place, your followers will get bored. Keep it fresh and regularly try to switch things up. Get your show home staff involved and have them take selfies in different rooms, encouraging your followers to stop by for the full tour.
It's easy to vary your content on Instagram since the app offers so many different posting options. If you're always posting photos, try throwing in a video every once in a while. Or, if you've been ignoring Instagram stories, start utilizing those as well.
Put Out Quality Content
Make sure you're putting out the kind of photos and videos that you would want to see. Nobody wants to see or engage with posts that feature grainy, low-quality content.
Fortunately, there are tons of free tools out there to help you enhance the quality of the content you're sharing on Instagram.
Try out different filters for your photos - Mayfair is a good one to experiment with for more interactions - and be sure to adjust the lighting; lighter and brighter pictures are much more appealing than darker ones. You can also add frames, stickers, and other fun touches to make your posts stand out.
Find Influencers to Help Spread Your Message
Collaborating with influencers should absolutely be part of your Instagram marketing strategy.
When you partner with people who have a large Instagram following, your brand gets a lot of great press. These partnerships are also mutually beneficial, since the influencer's following will also grow as a result of the exposure to your followers.
To attract influencers' attention, try @mentioning people you want to work with in your posts. You can also send them a direct message to discuss a potential paid partnership, as most influencers promote products from brands this way.
Pay Attention to Patterns
Different tactics work for different people.
It's important to pay attention to which aspects of your Instagram marketing strategy are working and which are not.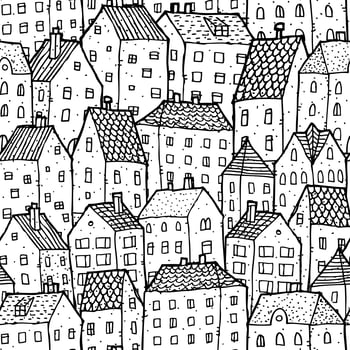 If a certain type of photo or video tends to get a lot of responses, keep posting them - although you want to avoid being redundant with your content.
Likewise, if other posts get very little attention, that's a sign that your followers aren't interested in that type of content.
It will take some time to determine what works and what doesn't, so be patient. You'll have an established Instagram marketing strategy before you know it.
How to Stay on Top of Your Instagram Marketing Strategy
Consistent content is key when creating a solid Instagram marketing strategy. Keeping up with social media posting can be overwhelming, though, so it's important to have other members of your business on board if possible.
If you have a social media manager, you want to make sure they're monitoring trends and posting trends. If you don't have one, consider dividing the workload among other members of your team. For example, one person will be in charge of content creation while another will manage analytics.
If you take this approach, make sure that everyone understands the goals of the business's Instagram account and is aware of any posting guidelines you have in place.
Let Us Help You Create a Killer Strategy
What do you think of our tips for creating an Instagram marketing strategy? Have you tried any of these yet? What would you add to the list?
Let us know in the comments below.
Need additional marketing help? Contact us today for all your inbound marketing needs.
$('.post-single--social-mobile ul').html($('.post-single--social ul').html()); $('.post-single--social-mobile ul').find('li:first-child').remove(); $('.post-single--social-mobile').find('li').css('width',(100/$('.post-single--social-mobile').find('li').length)+'%'); setTimeout(function(){ $(".post-single--social-mobile").addClass("mobile-slide"); }, 2000);