Homebuilder's Guide To Creating a Facebook Marketing Campaign
If you're wondering whether your target market is using social media - stop wondering. They are.
Over 64% of Canadians have a social media account and they spend over 40 minutes on Facebook each day.
With over 2 billion active monthly users worldwide, Facebook remains the most popular social media network. There are plenty of other platforms where you can successfully run marketing campaigns, but Facebook is a great place to start out.
Reading time: 11 minutes

Level: Intermediate

Key Takeaways:

the important strategy to start your campaigns off on the right foot and get the most out of your budget

content ideas and tactics to try out in your own Facebook marketing campaign

details on how to maximize your paid Facebook advertising dollars

If you'd like to read a summary of this post, simply click here.
Why wonder if your target market is receiving your message on the radio when you can speak directly to them on social media? One of the greatest blessings of the digital marketing age is that every move your customers make can be recorded and used to calculate your ROI. It's never been easier to adjust your campaigns on-the-fly to maximize your return.
For professionals in the home building industry, knowing how to successfully execute a social media marketing campaign can be tricky. With platforms like Facebook changing often, running great marketing campaigns can be challenging even for the most seasoned professionals.
I won't tell you that running successful social media campaigns is simple - there is definitely a learning curve involved and it takes time.
But I can promise you that learning how to run amazing campaigns is definitely worthwhile.
If you develop some solid goals, work diligently, and use the appropriate channels for your client base, you can make the most of your social marketing campaigns.
Follow these tips and I'm certain you'll find success.
1. A Campaign Objective
The first thing you're going to want to do is decide on a goal for your marketing campaign.
There are a variety of reasons to run a social media marketing campaign. Are you trying to increase your brand awareness? Would you like more traffic to your website and show homes? Perhaps you'd like to sell a particular home model.
Your campaign may produce results above and beyond what you initially set out to do, but make sure to keep your goal straightforward as to maximize your efficiency and effectiveness.
Your campaign's goal is going to affect the content you create, who you target advertisements to online, and your advertising budget.
If you're a developer showcasing a brand new community, your strategy will look much different than a similar company with the goal of getting more engagement.
Your time is valuable, so make sure you outline the fastest routes to more clicks, likes, shares, show home sales, web traffic - or whatever else it is that you are trying to achieve with your campaign!
Make sure to always use the SMART goal setting framework (Specific, Measurable, Attainable, Realistic, and Timely) as you develop your campaign objectives.
For the remainder of this blog post, we are going to narrow in on a hypothetical example of a home builder wanting to increase traffic to a particular show home using Facebook.
Imagine a company, 'SunRidge Developments', whose campaign goal is to increase their show home traffic by 10% in one of their new developments.
2. Develop Your Buyer Persona(s)
Now that you've decided on an objective for your campaign, it's time to plan out how to achieve it in the most efficient, effective way possible.
How?
First of all, make sure to do your research.
If you haven't already done so, you must thoroughly develop your main buyer personas; those semi-fictional representations of your ideal customers. Most businesses have 1-2 main buyer personas, with some companies having a third in the mix. Keep in mind that how market to them in a given campaign depends on their overlap between them, your campaign, and a variety of other factors. Consider whether or not you're addressing one or more persona at a time when you run a campaign.
For simplicity's sake, let's focus on one buyer persona for now.
The big question you need to ask yourself is: "Who buys my company's homes?"
Is it millennials? Married couples or singles? Upper- or middle-class families? Downsizers or people wanting larger homes?
Some of the most important things to know about your buyer personas include:
age

gender

cultural identity

marital status

hobbies

what a day in his or her life looks like

common problems

common objections to your products or services
Keep in mind, the more information you have the better you'll be able to market to this type of person.
Let's go back to our previous example:
By profiling their existing customers, SunRidge's marketing department has identified their main buyer persona. Let's call him "CEO Steve".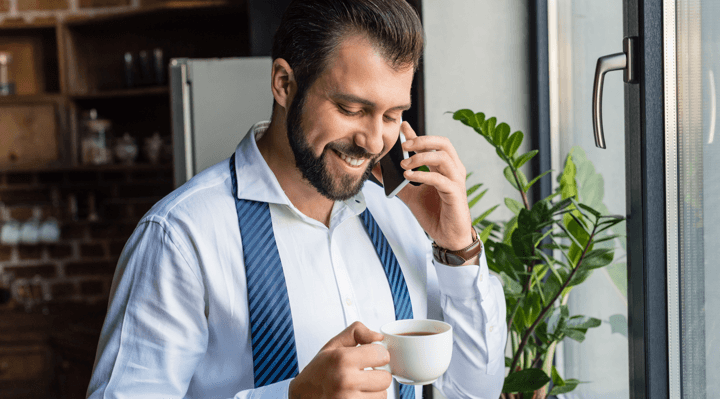 CEO Steve is:

Between 33 and 40 years old

Is married with 1-2 kids

Cares about his image

Spends his spare time with his family, golfing and watching sports

Is looking to upgrade his current home

Has a high-stress job

Is upper/middle class
Now that the company knows this information, they are in a much better position to create content that addresses this persona.
The next step - create great content!
3. Content In The Right Context
Content is the lifeblood of your social media marketing campaign. For home builders, there is no shortage of content topics to focus on to keep your audience informed and entertained. Some categories and topics you can focus on include:
Lifestyle (upcoming events in your area, gardening, recipes, DIY projects, and more)

Mortgage and financial (home-buying process, budgeting for a home, different types of loans, etc.)

Show homes and home model features

Popular communities you build in
While some of these categories may seem unrelated to the sale, they are fundamental elements of a successful inbound marketing strategy. If you're unfamiliar with inbound marketing, click here to learn more.
Whether it's in the form of a blog post, a free download, or a video, the purpose of creating a wide array of content is to keep your company top-of-mind for when your prospects are ready to buy!
To excite your audience the most, you want to deliver the right content for the right person at the right time. That's why when we run a social media marketing campaign, we are going to want to make sure that content is delivered in the appropriate context.
In our example, the context is that we are running a marketing campaign aimed at increasing traffic to show homes and one of our target buyers is "CEO Steve". What type of content would this person be enticed to read in his context?
We know that this persona loves golfing. Since there are several nearby golf courses in the neighbourhood of our show home, they might be worth mentioning in a blog post that highlights the community's nearby amenities! Or, since our persona is family-oriented, we could emphasize that our show homes in this development have plenty of room for the growing family.
Content gives your prospects something to share and talk about, bringing more engagement to your Facebook marketing campaign.
4. Videos
Notice more video content on Facebook lately? People love video and the data reflects this. Did you know that:
The trend toward video content is everywhere in social media now. Facebook, Twitter, and Instagram have all made significant investments in their live video offerings due to user demand.
Not only do people love videos - but Facebook loves them too!
The social media giant takes great pride in being a user-centric platform, so it's no surprise that video content receives a whopping 135% greater reach than photos!
Finding a way to include videos in your Facebook marketing campaign is always a good idea. Your video could even be as simple as a professional looking slideshow - just make sure to include captions. These days, many people watch videos in public places and will simply scroll past videos without text.
Another great suggestion is to try using Facebook Live. This is a great way to connect with your audience in real time since they actually get notifications on Facebook when you go live.
SunRidge Developments could have one of their representatives do a live video at one of their show home openings. Or, they could even create a promo video highlighting some of the homes' features and neighbourhood amenities.
For new home builders who want to connect with potential buyers, there are a number of benefits of video content. Find a way to incorporate video marketing into your marketing strategy and you won't be disappointed with the results!
5. Custom Audiences and Paid Advertising
When you publish an unsponsored post to Facebook, you can't be exactly sure who is going to see it.
With pay-per-click advertising you can make sure that your buyer persona is the person who interacts with your content. Pretty neat, right?
You don't need to promote every post you publish, but for the purpose of a social media marketing campaign, you should definitely be using some paid advertising.
The first step would be to create a custom audience using the Facebook audience insights tool. Here, you can choose your target audience's location, interests, behaviours, gender, age, and more!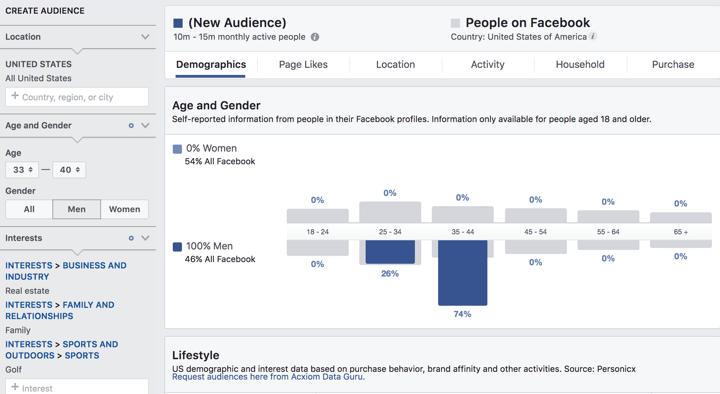 Once you've completed your audience, save it and start creating your advertisements.
Keep in mind that you might not want to invest too much into a particular advertisement if it's not converting well. A good practice to adopt is to try testing several different advertisements with a small budget for each. They could differ in their medium, social copy, or photo choices - either way, once you find a winner it's time to invest more money into that particular advertisement.
Another important thing to remember to do is to download and install the Facebook tracking pixel for your website. This will help you retarget website videos on Facebook later on and create "lookalike" audiences - essentially, a bunch of CEO Steves!
No matter what, make sure you have a means to capture leads once they've clicked on your content. Using a CTA with downloadable, gated content is a great way to achieve this.
In the context of our example, an awesome piece of gated content might be a downloadable community guide!
6. Contests
Contests are a great way to get your audience engaged. Just remember to avoid using engagement bait (AKA click bait) on Facebook.
In our example, we know that our buyer persona CEO Steve loves golfing. SunRidge Developments could create a promotional contest and give away a "golfer's dream package" at a nearby community golf course. Every show home visitor has the opportunity to enter their name in a draw for the package.
The key thing to remember about a contest is that you want to ensure it's relevant to your target audience, and it's not just for "likes". The goal is to get those people into your sales funnel.
Perhaps the golf course could partner up with SunRidge as a cross-promotional endeavour - a real win-win!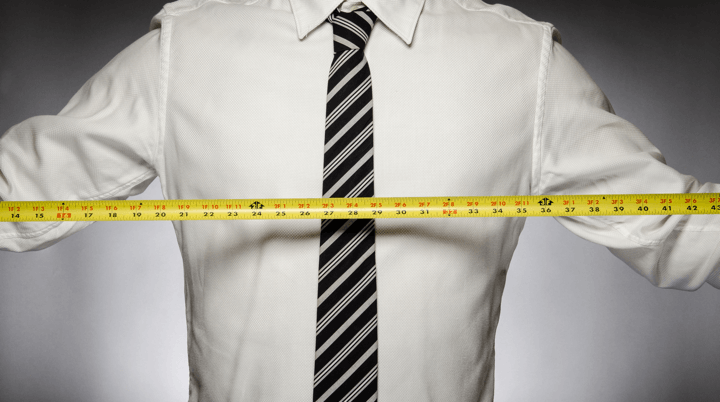 7. Measure What Worked And What Didn't
After your campaign is complete, you have to ask yourself what worked and what didn't.
Did you accomplish the goals you set out to in the first place? Goals need to be reevaluated and measured against actual data on a continual basis.
Let's pretend that SunRidge achieved their goal of increasing their show homes' traffic by 10% - that's great! Now would be the time to meet with the sales and marketing team.
Too many businesses disregard the heaps of market research and data they receive from their digital marketing campaigns and don't use this information to tailor their approach moving forward.
Try out different approaches, focus on doubling investments that work, and feel free to abandon any strategy that isn't bringing returns.
But above all, use the research that is part and parcel of all your digital marketing efforts. With it, you are getting an intimate picture of your audience - what they share, what they like, and how they are more likely to respond in the future.
Setting milestones and using data to adjust your approach on a regular basis is one of the biggest benefits of a dynamic marketing campaign.
For the best results in your Facebook marketing campaign, you need to invest time and resources. If you have the means to do so, that's great. But if you feel overwhelmed by the process, it might be time to hire a professional.
Marketing Ninjas can help. We're a strategic inbound marketing agency that provides inbound marketing services. We excel at developing Facebook marketing campaigns that are goal-oriented, quantifiable, prospect-focused, and ROI-driven.
We begin by getting to know your business and your key personnel, learning about your current sales and marketing processes, who your ideal prospect or customer is, and what differentiates you from your competition.
If you are ready to gain an unfair advantage in marketing we can help. Contact Marketing Ninjas now and start the process to see measurable results.
Summary
Running a Facebook marketing campaign isn't easy, but it's worth it. As long as you're doing it right.
Make sure you have a solid objective set and that you have strong goals, following the SMART framework. Starting right means you have a much better chance of favourable results. Not only that, then you aren't wasting time and money on inefficiencies.
If you don't know who you should be targeting, your campaign just won't work. Get your buyer persona (or personas if you have more than one), so you are sure that what you're putting on Facebook - and paying for! - is reaching the right audience.
Which bring us to...
Your content. You know that you need to be creating and putting content out there. Ensuring you also have the right context is key. This means the right content, at the right time, for the right audience. Content is the fuel that runs your campaign, you want to use premium grade. And make sure you have some video marketing planned as well. With Facebook giving a HUGE preference to video over photos, you want to maximize your investment and that means including some video - slideshow, Facebook live, you have options here.
It's been said many times... Facebook has become pay-to-play for businesses. But when done properly, paid advertising on Facebook is worth it. Create those custom targeted audiences which will also allow you to build lookalike audiences, and don't forget about the Facebook pixel. You'll be glad you did it when it comes to future promotions, I promise!
If you don't have a specific event or area you want to promote, try running a contest. These are great for engagement and getting some new blood into your social community, plus cost-wise they tend to hit on the low-end of the scale.
Last, but most important - track your results. You have to know what worked and what didn't, especially to keep your campaigns on track for the future. Did you hit the goals you set out in the beginning? Why or why not? Talk to your team, and the sales team as well, to get their input. And please, if it didn't work this time, don't try it again next time.
$('.post-single--social-mobile ul').html($('.post-single--social ul').html()); $('.post-single--social-mobile ul').find('li:first-child').remove(); $('.post-single--social-mobile').find('li').css('width',(100/$('.post-single--social-mobile').find('li').length)+'%'); setTimeout(function(){ $(".post-single--social-mobile").addClass("mobile-slide"); }, 2000);