A Guide to Social Media Video Marketing for Home Builders
Social media video marketing is the technique that's getting all the buzz these days, yet many business owners worry that this method has a high cost with low returns.
This is definitely not the case, and if you work with a professional marketing team that knows the home building business inside and out, you'll have a great chance for success.
Reading time: 5 minutes

Level: Expert

Key Takeaways:

Create different types of videos to showcase your homes, add value with informational videos and customer reviews
Use the correct social platforms for your videos
Tips on how to make a video
But what exactly does video marketing look like for home builders? There are a lot of great possibilities for this, and once you learn more about them, you'll want to start making a plan right away.
Types of Videos
One of the first hurdles is thinking about what types of videos you might create for your home building business. It might seem hard at first, but there are actually a lot of possibilities.
Showhome Tours
Showhome tours are one of the more recognizable types of videos to post.
Here is an example of one we did for a client, Pacesetter Homes:
These are perfect for highlighting some of the things that make your homes unique. For people who might be purchasing your home from out of town, this type of video is essential.
Customer Reviews
Customer reviews are another fantastic example of videos that work well for home builders.
Anyone who's thinking about building their home with you knows they're making a large purchase. They want to thoroughly research any company before they make their decision. Seeing people like them talking about what a great experience they've had working with you could be the thing that helps a person decide on your company.
Informative Videos
Informative videos are a way for you to position yourself as a thought leader.
These are videos that don't necessarily educate potential customers specifically about your business. They teach them about other things they might need to know, such as how to choose a floor plan that fits their needs, what they'll need for getting a mortgage pre-approval, or what types of flooring work best in various rooms.
The video itself is linked to your brand, and when they're looking more seriously into buying a home, they'll think, "Oh, I've heard of Your Brand. They're the company that always has such helpful videos."
And then they'll want to buy from you!
Where to Post Videos
There are a TON of social media platforms. Some of the bigger names you're likely familiar with include Facebook, YouTube, Twitter, LinkedIn, TikTok, and Instagram.
But you don't want to place your videos on every. Single. Site.
You need to think carefully about a) what demographic is most likely to be using these sites, and b) what type of content they want to see.
For instance, TikTok is typically used by young people. Most of their customer base isn't going to be looking to purchase a home any time soon, so you probably don't want to focus your efforts there.
And people look to LinkedIn for professional networking. It's not really the type of place they're going to go when they want to buy a home.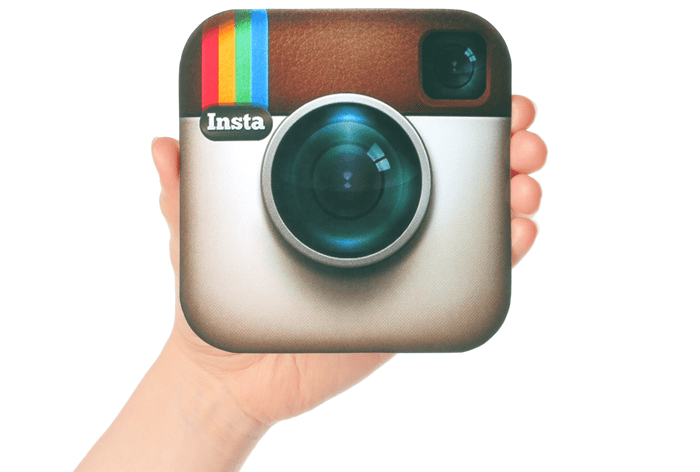 Instagram, however, is a site that people typically browse for inspirational photos and short (usually looped) videos. Here, you might show a 360-degree view of one of your rooms or place a video about an upcoming sale.
Facebook generally prefers videos that are at least three minutes, so it's a good place to put informational content. Remember that a lot of people browse Facebook with the sound off, so you'll want to create videos that don't require sound and be sure to add subtitles.
YouTube is also a good option for search engine marketing. YouTube is actually one of the largest engines! You create videos with particular keywords in mind, then they show up in the search results.
Our Tips to Making a Video
Now, going live on Facebook or recording some fun behind-the-scenes videos to share with your followers is a great idea.
If you're wanting to take it up a little with your video marketing, you will want to do a little more.
The Plan and the Script
Start with planning and scripting your video. Ensure you know which of your buyer personas you're targeting, the goal of the video and if needed, what your budget is. When it comes to your script, check out this handy post from HubSpot that breaks it all down for you.
Actually Shooting
Work with your actors (or yourself!) and coach. Take composition into account, and plan your shots. Things like b-roll (check out Motionbox for video marketing for adding b-roll - it's a great tool), establishing shots (where the viewer can see the entire scene) or close-ups. One of the most important things? Continuity.
Oh! And whenever you can, shoot for the edit, i.e.: leave a buffer at the beginning and end of your clips to help with final editing.
Video Editing
Great news! There are plenty of options out there for video editing, all based on skill level, system, and budget. You have your basics like iMovie or Adobe, to name a couple.
Don't forget about music - make sure you have that in your plan. Music can really set the tone and mood of your video, it really can make all the difference. Last up, record your voiceover if you plan on having one.
With more and more people watching videos online than ever before, you just can't afford to ignore the popularity of video marketing. We hope the tips in this post serve as a helpful resource when developing a social media video marketing plan for your home builder business.
Originally published Feb 25, 2020
$('.post-single--social-mobile ul').html($('.post-single--social ul').html()); $('.post-single--social-mobile ul').find('li:first-child').remove(); $('.post-single--social-mobile').find('li').css('width',(100/$('.post-single--social-mobile').find('li').length)+'%'); setTimeout(function(){ $(".post-single--social-mobile").addClass("mobile-slide"); }, 2000);