The Ultimate Home Builder Marketing Dream Team
Have you ever wondered what it would take to build the ultimate marketing dream team for your home building business? A team comprised of specialists in their field, all working together cohesively? A team that would effectively and consistently deploy marketing strategies that generate more showhome traffic, leads and sales? Read on to discover what the perfect home builder marketing team looks like.
Reading time: 7 minutes

Level: Novice

Skip to the section you're most interested in:
Home builder marketing teams are often tasked with all different kinds of marketing and sales responsibilities. From lot draws to picking the details of the newest show home, keeping the website up-to-date to distributing sales leads, the days are often busy and exhausting.
While you need to have coordinators on your team capable of doing all these tasks, what we're going to focus on in this article is the team directly responsible for managing your digital presence, specifically lead generation and sales hand-off.


A Variety of Roles
There are many different roles within a well-oiled marketing engine that's built to generate leads. All of these roles are critical to the success of your program. Let's look at each role in depth:
Marketing Strategist / Data Analyst
A marketing strategist analyzes data to figure out the best way to promote your products and gain customers. They also take the lead in helping the business figure out how to best use the internet to achieve their growth objectives. Strategists are often responsible for tracking key marketing analytics and compiling this data into detailed reports.
Salary range: $40k to $92k ($60k median)
Marketing Project Manager
Most marketing teams have a sole person who is in charge of planning, managing, and executing projects related to marketing campaigns. They are responsible for implementing the strategist's vision using a variety of different marketing strategies and campaigns.
Salary range: $38k to $90k ($58k median)
Website Optimization/Developer
Web developers are responsible for designing, coding, modifying, and maintaining websites. A good web developer will understand technologies such as JavaScript, JQuery, AJAX and HTML5 and have a working knowledge of optimization and usability best practices.
Salary range: $34k to $88k ($58k median)
Video Editor
Video is one of the biggest trends in marketing and is vital to new home marketing. A video editor is responsible for assembling raw material like camera footage, dialogue, sound effects, graphics and special effects, into a finished product that's suitable for broadcasting across many different platforms, and for publishing on your website. Bonus points if they also can work in the capacity of a videographer and operate a drone!
Salary range: $28k to $80k ($45k median)
Content Writer
This position actually has many different roles within it. Including the actual writing, they may also be responsible for editing and content management, which can include coordinating distribution and scheduling. If you want to do content marketing right, you'll likely need more than one content writer.
Salary range: $27k to $70k ($42k median)
Graphic Designer
Your graphic designer creates visual concepts that communicate your message and brand. These include graphics needed in campaigns, guides or ebooks, home brochures, blog post and social media images, call-to-action buttons or banners, PPC ads, etc. A skilled graphic designer will do a great job of keeping your branding consistent and accurately delivering your message.
Salary range: $28k to $61k ($42k median)
Social Media Manager
A social media manager plays an important role in your marketing department. They're responsible for managing the presence of appropriate social channels like Facebook, Twitter, LinkedIn, Instagram, Pinterest and more. They must communicate the company's brand in a positive, authentic way that will attract today's modern buyers. It's also the social media manager who is responsible for monitoring, listening and responding to users on the social networks.
Salary range: $27k to $74k ($49k median)
Marketing Coordinator
Your marketing coordinator, while not the most specialized, is a valuable team member. They have the broadest skill set and can help with any number of different tasks. Often they're responsible for marketing automation tools, basic SEO, copywriting, basic graphic design, tracking sales data, maintaining databases, preparing reports, etc.
Salary range: $31k to $56k ($42k median)
Bringing It In-House
As you can see, there are many different roles to consider in assembling the perfect marketing dream team. So what would the team above cost you?
If you were to hire a team with little to no experience you could expect to pay $252,00 for the team above. For a highly-skilled team with many years of experience, you could be looking at salaries as high as $611,000. The median salary cost of that team would be $396,000.
Now, if you're like most home builders, you probably don't have the budget to hire all of these professionals. So let's look at your options:
1) You could hire a great marketing coordinator. One who has experience with social media marketing perhaps.
2) You could also outsource your graphic design work, as well as your copywriting. You will, of course, have to find these people online and hope they'll quickly learn about your company so they accurately represent your branding guidelines. You will then need to oversee all the campaigns (or trust your coordinator to do that for you and hope they don't get overwhelmed with it all).
The point is, one or two people trying to do it all just doesn't work. And keep in mind, if you're throwing all this work at your coordinator, he or she won't come cheap. The truth is, many in-house marketing teams don't have the time, budget, and/or knowledge to execute successful marketing strategies.
So what about a third option?
Hire a Marketing Agency
It is a viable option - hiring an agency. A specialized home builder marketing agency has the experience and knowledge to put together an effective strategy and create solutions to your marketing challenges on time and on budget.
There's no need to stress over hiring the right people with the right expertise because the agency already employs them! And because they specialize in the marketing of home builders only, you can bet their writers and graphic designers have their fingers on the pulse of the home building industry.
Looking back at the list above, you get all of those people working on your behalf for a fraction of the cost when you go with an agency. For between $75,000 and $250,000+ annually you could have an incredible team of experts working on your behalf, confidently able to handle anything you throw at them.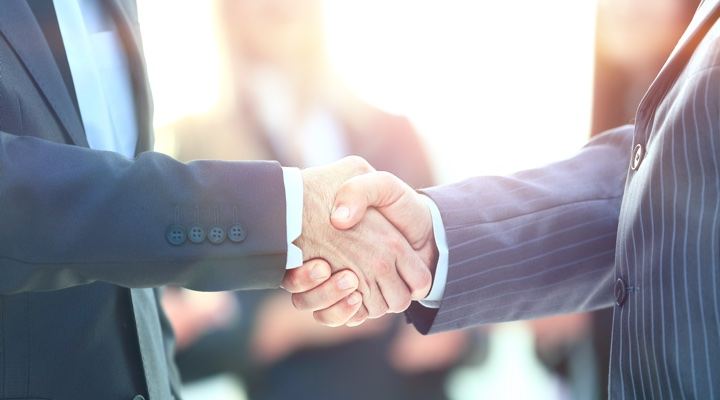 Co-Existing with An Agency
Working with an agency as an extension of your team, rather than a replacement, will greatly leverage your time, but it's up to YOU to set this expectation. A digital marketing agency is there to work WITH you, not against you. They focus on your strategic inbound marketing so you can focus on traditional campaigns like coordinating show home setups, managing events, and all the other things that typically fall under your responsibilities.
A good marketing agency will also help with your internal campaigns. Whether it's a quick possession promo or a promotional contest, a specialized home builder marketing agency will take these kinds of campaigns into account and include time for them in the monthly budget.
Look at the outside agency as an extension of your in-house team. Don't be afraid to bounce ideas off of them. They are there to serve you as a dedicated team of professionals with a results-driven strategy to guarantee a positive return on your investment.
Assembling the ultimate home builder marketing dream team may seem like an overwhelming task, but it doesn't have to be. If you're in a situation where optimal efficiency is lacking due to your work-load, click the button below to download our free guide on when to consult a home builder marketing agency. You might be relieved to discover that hiring an agency could just be the time and money saver you've been searching for!
$('.post-single--social-mobile ul').html($('.post-single--social ul').html()); $('.post-single--social-mobile ul').find('li:first-child').remove(); $('.post-single--social-mobile').find('li').css('width',(100/$('.post-single--social-mobile').find('li').length)+'%'); setTimeout(function(){ $(".post-single--social-mobile").addClass("mobile-slide"); }, 2000);