How Social Media in the Workplace Can Benefit a Business
Did you know that allowing your employees to scroll through Facebook news feeds or Instagram photos while on the clock can actually benefit your business?
Sounds absurd, right? After all, social media is often classified as a source of distraction and personal interest in communities of all kinds.
Many businesses enforce strict policies that forbid employees from accessing social media profiles during the workday, even though social media is an important marketing tool for companies everywhere. However, social media can be a critical component of your social media strategies and the office.
Read on to learn how social media in the workplace can benefit your new home construction company today.
1. Improve Workplace Communication and Collaboration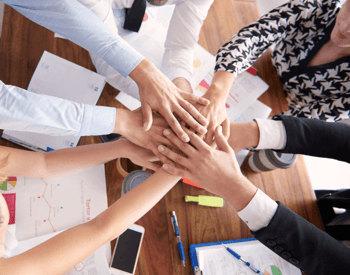 Communication is one of the most important qualities to champion in the workplace. Values of transparency can go a long way in boosting employee morale, elevating productivity levels, and expanding your business.
On the flip side, workplaces that don't utilize efficient modes of communication may experience high turnover rates, unhappy employees, and lack of overall efficiency. Misunderstandings and silence spirals can cost you customers and productivity.
Companies are always looking for ways to improve workplace communication. They may bring in a professional to deliver workshops or lecture series about how to foster collaboration and clear communication in the workplace.
There may even be weekly meetings that focus solely on ways to make communication better. As a business owner, you've probably spent a good deal of time working on honing communication channels and making sure your employees are heard.
Social media in the workplace offers a surprising solution to the urgency of clear and concise communication.
Businesses can make use of applications like Slack or our favorite, Workplace by Facebook, that are designed for group chatting and resource-sharing. Applications like Trello can help employees get organized, accomplish tasks, and share timelines.
Let's take a closer look at Workplace by Facebook. This workplace messaging application enables users to create private and public groups of all kinds. Users can upload documents, links, images, and other multimedia to any group, and directly message any other user through private messaging.
An application like Workplace can encourage immediate, frequent, and clear communication between employees. The group channel option can boost collaboration skills and make sure that everyone is always on the same page.
Doesn't that sound great?! Picture this: your sales and marketing teams communicating effectively and working towards common goals. Yes!
Social media in the workplace can speed up communication and limit the stream of emails between workers. It can also foster a sense of innovation and freedom, both of which are important contributors to effect communication.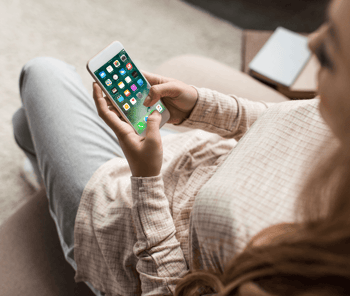 What's more, honed collaborative skills can lead to projects happening faster and employees bonding in the workplace, rather than only outside of it.
2. Give Employees an Important Resource
Social media in the workplace can offer your employees a significant resource for completing tasks and meeting company goals.
Information is constantly arriving, shifting, and impacting how business is conducted. This is especially true in the new home construction industry. Social media channels such as Twitter, Instagram, and Facebook primarily convey information to large audiences. In this way, social media is one massive funnel of information and news.
Enabling business use of social media means granting your employees the ability to search for work-related information through yet another channel. If your workers can find the answers to their questions through social media, there's no need for an email, a meeting, or an in-office discussion.
Employees who are active on social media will also be able to keep their finger on the social pulse of your audience and customer base. This is invaluable for marketing and development teams.
But it's also invaluable to the rest of your employees, who need to know what's going on in the world and what presence your business has in all of it. Social media in the workplace gives your employees the resource of social knowledge. This can impact how products are developed and what kind of customer service your people deliver.
3. Hone Your Social Media Marketing Strategies

Social media is a critical component of any company's digital marketing strategy. It's imperative for businesses, especially home builders, to boost their competitive edge by regularly sharing relevant and rich content across social media platforms.
Social media marketing is also cost-effective, guaranteed to maximize your ROI, and one of the best ways to reach your customers.
In a world where consumers have so much choice in who they decide to build their new home build with, give them the information they'll find value in knowing. Make their lives easier. Help them complete their research they need to do before they're ready to buy. You'll stay top of mind when they're ready to build a new home.
Your marketing team is likely already on top of your social media advertising strategies. (If not, they should be!)
Social media in the workplace can take this one step further. Enabling access to social media means giving all employees an informal lesson in marketing. They will essentially become versed in a tool that is essential to business success in a digital age.
Not every employee is trained in basic marketing. That's okay. But honing your employees' social media knowledge can lead to greater understanding of your particular market. It can also give your team an idea of what type of branding, you as a company, are seeking.
All of this will lead to improved customer service, streamlined social media marketing strategies, and employee technical savvy.
Once you start to view your employees as champions of your brand, the results will speak for themselves. They'll be more willing to comment on your latest social media updates, blog posts, and promotions. And this is important. Each of them has their own social network, and you never know when one of them may be in the market for a new home.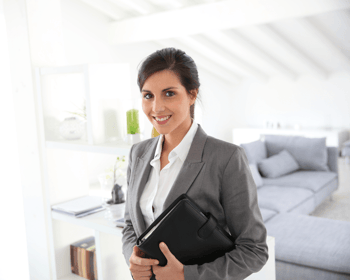 Having your showhome employees sharing parts of their day online and giving your audience a sneak peek at grand openings or new models is so valuable to your brand. It brings a human element and encourages people to stop by and learn more.
You want your team to feel passionate about the work they do and sharing it with their network. In turn, your audience will see this enthusiasm, which has a lasting effect on how they view you as a home builder when they're ready to buy.
4. Improve Job Performance and Efficiency
It can be difficult to find ways to improve workplace efficiency. Digital platforms and technology are great resources for cutting back on administrative inefficiencies. But they can only go so far.
Social media in the workplace offers a remedy for workplace inefficiency. Its emphasis on communication and knowledge can lead to employee collaboration and camaraderie.
Beyond this, access to social media can act as a steam valve if employed in the right way. It can offer necessary relief from stressful workloads that isn't necessarily distracting and can lead to improved job performance.
This is one of the main reasons people access social media when at work. They want to take a mental break of sorts from intensive work. Social media enables them to find small moments of relief from the stressful workday.
A lot of people wrongfully assume that mental breaks mean distraction. But mental and physical breaks are psychologically crucial to high job performance and efficiency in general.
Allowing your employees to use this important resource as a stress reliever also conveys your concern for their well-being and mental health.
5. Emphasize Company Values
For most companies, it's critical to create a workplace community that champions certain values. Company values give purpose and authority to tasks and unite employees in a shared ethic.
You likely emphasize your company's values in a variety of ways. Some businesses have mission statements, while others make sure these values are demonstrated on a daily basis.
Social media in the workplace gives businesses a great chance to tout their values. Allowing employees to access social media during the workday emphasizes a value of trust and transparency. It also places a premium on communication.
Social media can help you show your employees that you encourage social skills and technological savvy. Using communication channels like Slack orWorkplace by Facebook can reiterate your value of dialogue in the workplace and your desire to make sure everyone's heard.
6. Encourage Professional Development
Allowing use of social media gives your employees a chance to develop a professional community.
LinkedIn, for example, offers people from all over the world the chance to network, engage, and develop their careers. Users can connect with and receive endorsements for certain skills from colleagues and past employers. They can message colleagues directly through the website, browse job listings, and develop an online resume.
All of these things are crucial for any employee who is invested in advancing their career. As a company, it's important for you to encourage this type of professional development.
LinkedIn and other professional sites also give employees a chance to learn about their careers and acquire skills needed to do their jobs well. Allowing access to social media shows your employees that you care about their skill sets and career paths.
7. Keep Track of Trends
Active use of social media in the workplace can also give you valuable data about employee morale and satisfaction.
Social media channels are just like databases. They retain and store information for years on end. In Workplace, for example, you'll be able to review the entire chat history for groups and private messages.
In this sense, social media channels are simply other forms of documentation. You can use these as important means of keeping up with where employees are at, what's improving, and what's not.
The data analysis social media offers is invaluable. It can help you identify problems in order to move more effectively toward solutions.
You'll also be able to keep tabs on workflow and stamina in your own workforce so that you can maximize your employees' efficiency and morale.
8. Give Everyone a Shot at Leadership
Thought leadership is a critical component of successful work teams, and it's important to cultivate leadership skills in all of your employees. This is true regardless of what your employees' career aims or roles are.
Social media gives everyone a shot at leadership. Communication channels can give employees an immediate space to share opinions, viewpoints, and ideas.
They offer a place for natural leaders to shine. People who are learning how to be leaders will also get a chance to learn and develop leadership skills.
Group channels will enable collaborators to experience different levels of leadership. It can encourage less proactive employees to take the reins and sets the standard for company-wide innovation.
9. Celebrate Achievements
It's important to acknowledge employee milestones and achievements. Regularly highlighting successes will lead to a stronger community and deeper bonds between employees.
Social media gives you an effective and efficient way of doing just this. Promote a blog post series where you feature a different employee each month and highlight their role along with some interesting facts about them. Celebrate employee achievements through Slack or a private Facebook group. Post Employee of the Month photos to Instagram or recognize employee birthdays on Twitter.
Consistent employee recognition will help employees feel empowered and trusted. You'll be able to convey that they have a meaningful and valued place in the company.
10. Encourage Creativity
Encouraging social media in the workplace means promoting the flow of creative juices in every department. Creativity and innovation are central components of expanding your business and seeking out new opportunities for growth.
Giving your employees access to accounts such as Pinterest and YouTube means giving them access to limitless creative ideas. This will foster important innovation and encourage the development of creative skills across the board.
To Keep in Mind
There are those who may be wary of social media negatively impacting workplace performance or communication.
After all, people will still complain that Facebook and Twitter are primarily distracting when used in the workplace. Many argue that social media should be used at home because these accounts are largely personal.
These are valid arguments, and certainly social media in the workplace continues to be explored. But it's important to keep in mind the multiple benefits social media in the workplace does have, especially when it comes to improving the overall environment your company offers employees.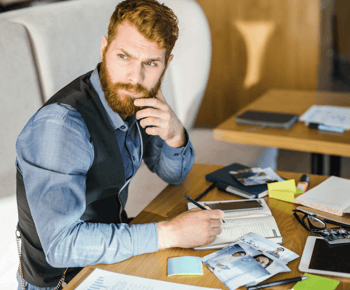 Businesses will want to incorporate a clear and defined social media policy so everyone is clear on how it's supposed to be used. By setting the terms of social media usage in the workplace, you'll be emphasizing the fact that it's essentially a tool and resource.
Your employees will appreciate a clear policy. What's more, an effective one will ensure that social media is used in the right way.
Social Media in the Workplace
Social media presents an incredible resource to new home builders, especially if it's used in the right way. It's important to recognize the importance social media has in all aspects of our lives, and especially what it can do for the workforce.
Enabling access to social media in the workplace can emphasize your values as a company and foster clear and effective communication. It can improve job performance, boost employee morale, and hone your existing digital marketing strategies.
What's more, social media can give employees much-needed breaks from intensive work. It offers a means for recognizing employee successes and allowing people to professionally connect.
At Marketing Ninjas, we understand the power of social media in the workplace. Check out our free social media guide to ensure that you're well-versed in what these channels can do for your business--inside and out.
If you've experienced the positive effects of social media in your workplace, share your thoughts in the comments below!
$('.post-single--social-mobile ul').html($('.post-single--social ul').html()); $('.post-single--social-mobile ul').find('li:first-child').remove(); $('.post-single--social-mobile').find('li').css('width',(100/$('.post-single--social-mobile').find('li').length)+'%'); setTimeout(function(){ $(".post-single--social-mobile").addClass("mobile-slide"); }, 2000);