Examining the Latest Trends in New Home Sales
In 2015, 506,334 residential homes were sold. In 2017, that number continued to climb.
With such rapid increases in new home sales, there's never been a better time to be in the real estate and home building industries. But the increasing markets has led to a surge in companies joining these industries and a surge in competition.
If you want to be successful, you need to be prepared to meet this competition head-on.
Reading time: 9 minutes

Level: Novice

Key Takeaways:

the mindset of the millennial market and what you need to know about it

what the baby boomer market is now looking for

what major part in new home sales your online presence plays

If you'd like to read a summary of this post, simply click here.
You'll need effective marketing strategies and a great approach to customer service.
You also need to stay on top of trends in both the real estate and home building industries. This will allow you to understand and adapt to changes and meet the demands of home buyers.
If you want to be ready to meet the needs of your home buyers in 2018, it's time to start learning the trends that experts are predicting. To help you get started, we've compiled a list of the major trends that you can expect.
Keep reading to learn what you can expect in 2018 and how you can be prepared for these trends.
Millennials are Starting to Buy
Millennials have long had a reputation for disrupting various markets. The housing market is no different.
Because of a multitude of reasons like student loans, low paying jobs, and high home costs, a large part of the millennial market feel they aren't able to purchase a home. Instead, they've long been opting to rent or to try out alternative housing options, like tiny homes.
But now, all that is beginning to change. One major trend in new home sales will be a shift towards millennials making the leap to homeowner status. In fact, recent studies have shown that in 2018, the first-time buyer market will surpass all other markets for the first time.
As millennials slowly begin to make more money and put aside savings, they are finding themselves with enough to make mortgage payments.
Something interesting to note is that more than 66% of millennials plan to buy a home in the next five years. They make up 34% of the current home buyers' population. By the end of 2018, they're expected to make up closer to 43% of the population.
Learning the interests of that population will allow you to assist them better. That way, when you do get a millennial looking for new home sales, you'll be ready.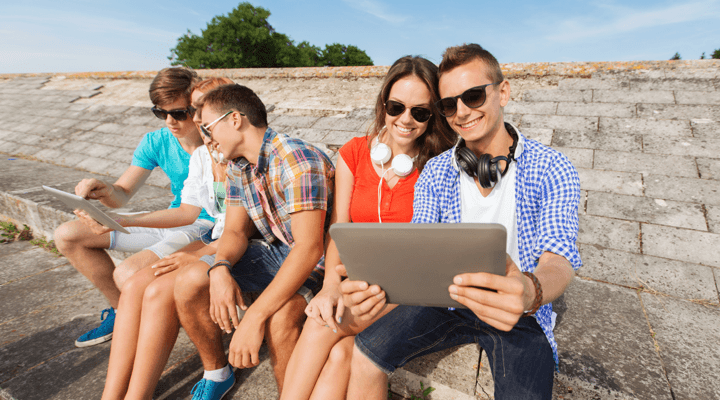 What Millennials Want in a Home and From a New Home Sales Agent
There are a few interests and needs that set millennials apart from other generations of home buyers.
Where previous generations had the skills to fix broken appliances or take on projects in fixer-uppers, many millennials don't. They don't want a fixer-upper; they'll want move-in-ready.
Not only do they want a home that's ready to go, they'll also want modern amenities. This includes updated bathrooms, kitchens, floor plans, and other options.
If you want to really attract millennial home buyers, then show them homes with energy-efficient features and smart-home technology.
You'll also need to adjust your marketing approach in order to target millennial home buyers. It's important to understand that most millennials will start their search for new home sales online (we dive into this later).
It's also essential to improve your social media strategy to target young buyers. They expect agents who are authentic, not corporate. This starts with a natural, effective social media strategy.
An Aging Baby Boomer Market
While millennials are making waves in new home sales trends, you can't forget about the older populations as well.
Predictions years ago would have placed the baby boomers seeking retirement homes or communities for the next decade or so. But now, studies are showing that many baby boomers either a) don't have the funds to retire, or at least not in fancy retirement communities, or b) don't want all the fuss of a fancy retirement communitiy.
Instead, the coming years will see a different trend among older generations. Baby boomers will be seeking new home sales that are a better fit for their new lifestyle. Gone are the days where grandparents stayed at home all day baking and doing yard work. They are active! They get out and socialize, travel, play games. And they want homes that can accommodate that.
This includes homes that are smaller and easier to care for. They also want homes that are more accessible, including ground-level access and a single storey bungalow. Many baby boomers are living the "lock-and-leave" lifestyle.
Baby boomers who lack funds for retirement will be seeking more affordable housing, and this falls into line with the smaller homes. They don't need all that space anymore and they can't afford it. Give them options to have a home they love without breaking the bank.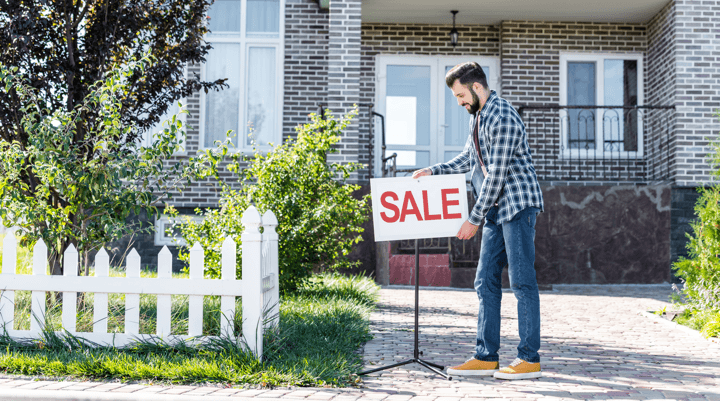 The Market is Shifting to the Seller
For the past three years, the market has seen an influx of affordable homes for sale. This has created a market that's great for the buyer looking to find their dream home at an affordable price.
Luckily for sellers, that trend is coming to an end. Unfortunately, that shift isn't expected to come until the second half of the year.
Another important thing you need to know about the shifting market in new home sales? It won't just be fueled by people buying and selling older homes.
Tech Drives Housing Trends
Millennials who want energy efficient appliances and smart-home features aren't the only tech trend in new home sales that you should be aware of. Other technological features will also see a growth in popularity.
One popular trend will be pre-fab houses. The ability to pick and choose features and get a more affordable new home is attractive to all populations.
Even 3D printing is making an appearance in the real estate market! Though this trend is unlikely to become a major player in new home sales this year, it's definitely on the horizon and something to pay attention to.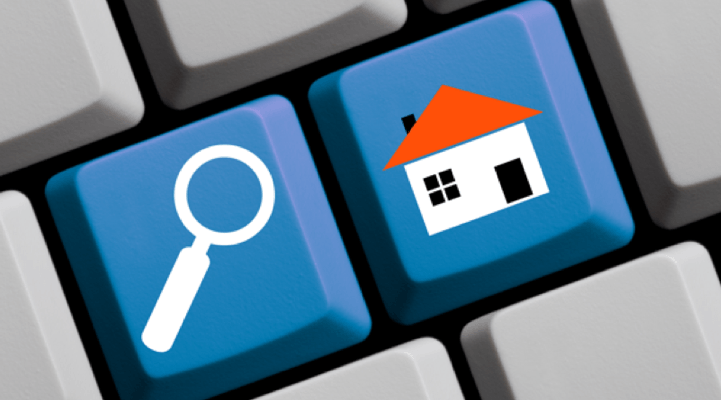 Buyers Expect an Online Presence
When home buyers of the past would first start looking for new home sales, they'd contact their local real estate agent. Or they'd grab a catalogue of local homes for sale and start browsing.
Times have definitely changed. Now, when a person of any age starts thinking about buying a home, they go online.
When they run an online search, they don't just go to the first website they find and stay there either. They continue searching and researching, looking for homes that fit their needs and seeking out the best market deals.
They may spend hours, weeks, or even months looking online. They'll do this before they ever go out and see a home or contact an agent.
With so much shopping for new home sales occurring online, agents have to be prepared to up their game. This starts with a website that offers the features home buyers need to shop online.
Updated databases of available homes and lists of features are essential. You'll also want virtual home tours, video tours, and live map features. These let buyers research neighbourhoods and available homes and can set you apart from other agencies.
While all of these features can help you land sales, you first need to get potential home buyers to your website. To keep up with the online real estate competition, you'll need to invest in quality content marketing strategies.
Having a solid online presence doesn't mean just crafting a great website. Social media is a key component for connecting with potential buyers. It gives you the chance to put your homes and your brand in front of them on a platform they already use every day.
To make your home building company competitive, you'll need to learn to utilize strategies on Facebook and Instagram, and any other social media platform that your potential buyer frequents.
Changes in City Markets
One major change you can expect is an increase in demand for smaller, more affordable homes located close to public transportation.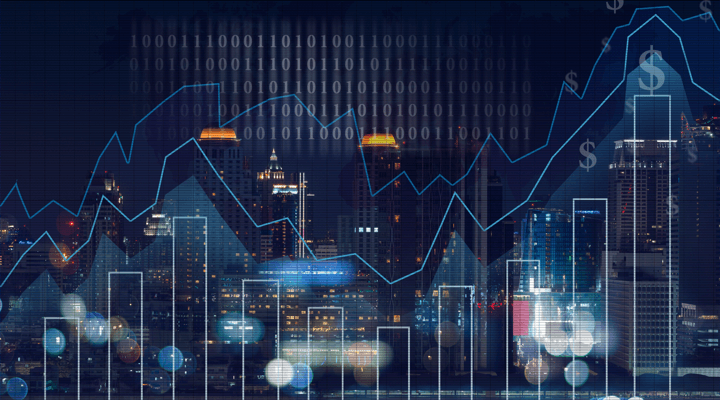 This is partly spurred by the younger generations who are looking for ways to afford a home, which may mean skipping out on a vehicle. It's also spurred by an increase in environmental awareness and a turn towards public transportation as a friendly alternative to driving.
The buyers who seek homes close to transportation are unlikely to want large properties. That makes the first part of this trend - smaller, more affordable homes - even more important.
Keeping up with Trends in New Home Sales
Surges in demand for new homes and growing markets spell a promising year for the new home building industry. But if you want to cash in on this great market, you need to be prepared to target the market effectively.
Knowing and understanding these trends and how you can prepare for them is the first step. The next step is improving your online presence.
After making sure your website is ready, it's time to make sure that your content marketing and social media strategies are top-notch. If you don't already have a website in place, you've got a lot of work to do to be competitive in this market.
No matter where you are in the process of improving your marketing strategy, hiring a professional marketing agency that deals specifically with the new home building industry will give you a huge step up on the competition.
Using the latest digital marketing strategies, we've developed a proprietary marketing program that has proven results. We'll help you generate more leads, drive more buyers to your showhomes, and sell more homes.
Learn the difference that our program can make for your home building business today!
Summary

The world of real estate and home building is a competitive one. You need every advantage you can grab hold of to stay in front of your competition. Making sure you know what's coming and what your target market is going to want is key.
We know the millennials are up-and-coming. This generation is going to be buying more homes - the first time home buyer - than any other over the next few years, and that's just going to keep going up. So you need to be prepared. They want the move-in ready, they want the bells and whistles, and you had better make sure what you're offering is both energy efficient and tech-savvy. Otherwise, they will head straight over to the home builder that is.
But you can't forget the flip side of the coin either. Baby boomers are wanting to downsize, they want a smaller and more affordable option. The idea of townhomes and apartment-style condos are becoming more appealing - especially for the snowbirds. The ability to lock-and-leave without having to worry is very appealing!
To keep up with all this demand, your online game MUST be strong. If the user experience on your website isn't up to snuff, you've lost them before you even knew about them. Make sure your site has everything they are looking for; try to anticipate the questions your buyers are going to be trying to answer and give them those answers - without selling! Content marketing has never been so important.
Once you're satisfied with your site you're going to want to turn your eye to your social media presence. More and more people are online, looking at recommendations and reviews, Facebook pages, and other social channels. Stay on top of these by responding in a timely manner, and addressing both positive and negative feedback. Show those potential clients that you care.
Make sure you take into account the trends in major city markets as well. These days, buyers are looking for smaller and/or more affordable homes and public trasnportation access is quite important. Environmental awareness is becoming an influenctial factor to many people.
By understanding the latest trends in new home sales, and how they relate to your potential clients, you can make sure you are ready for them before it's too late.
$('.post-single--social-mobile ul').html($('.post-single--social ul').html()); $('.post-single--social-mobile ul').find('li:first-child').remove(); $('.post-single--social-mobile').find('li').css('width',(100/$('.post-single--social-mobile').find('li').length)+'%'); setTimeout(function(){ $(".post-single--social-mobile").addClass("mobile-slide"); }, 2000);